News
His Dark Materials Season 2 Release Date and Trailer for HBO Series
HBO's His Dark Materials returns for Season 2 in November, with an ominous "Great War" looming.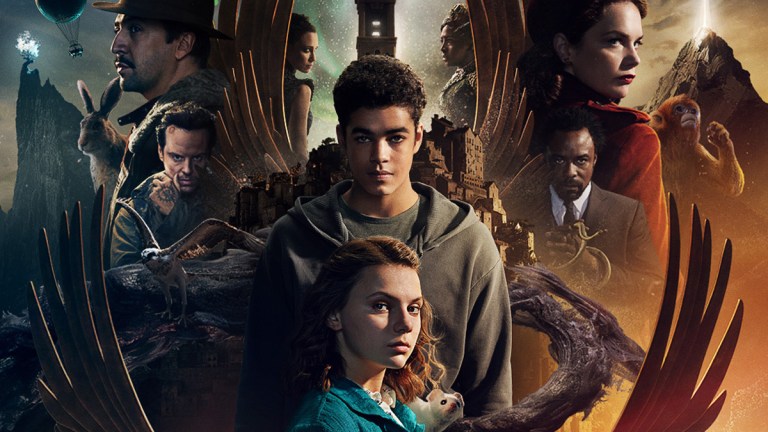 "The world is aware of a threat over our heads," we learn in the new His Dark Materials Season 2 trailer. "But have no fear. We will do whatever is necessary."
Following the order of Philip Pullman's novel trilogy, His Dark Materials Season 2 is based on second book The Subtle Knife, picking up after Lord Asriel (James McAvoy) opened a bridge to a new world and, as the trailer warns, the "Great War."
Here are the latest details on the second season of His Dark Materials.
His Dark Materials Season 2 Trailer
The full trailer for His Dark Materials Season 2 has arrived, as seen immediately below.
The new clip shows us more of the continuing adventures of the prophecy-centric Lyra Belacqua (Dafne Keen), whose path has become intertwined with a wayward resident of our world, Will Parry (Amir Wilson). We also get a good look at Andrew Scott, who's traded his Moriarty madness and "Hot Priest" cassock to debut as Will's father, the heretofore frequently-discussed but missing Colonel John Parry. Excited yet?
For further appetite-whetting, do check out the previous teaser trailers just below.
His Dark Materials Season 2 Release Date
His Dark Materials Season 2 is scheduled to hit HBO on Monday, November 16 at 9/8c.
While HBO's early renewal for the series last year came with a November 2020 window, the specific date on which it will air was recently revealed, also promoting the fact that Season 2 episodes will also be available to stream upon their weekly premieres on HBO Max.
His Dark Materials Season 2 Details
In the His Dark Materials Season 1 finale, Lyra (Dafne Keen) still reeling over a friend's death, follows Asriel into the unknown where she runs into Will (Amir Wilson), a boy who also crossed into an alternate universe and is running from trouble from our world. Lyra and Will will spend most of their time in the city of Cittàgazze in Season 2. Meanwhile, the malevolent Mrs. Coulter (Ruth Wilson) is determined to bring Lyra home no matter what it takes. The trailer also shows Father MacPhail (Will Keen) rousing the Magisterium to war against the witches.
"Witches have always known more than they should," the trailer explains, and here's what audiences should catch up on. The trailer also gives us our first, long look at the Spectres, otherworldly creatures who feast on the souls of adults. It also introduces us to Terence Stamp's new character, Giacomo Paradisi, the bearer of the Subtle Knife, which can cut gaps between worlds.
Also joining His Dark Materials for Season 2, are Jade Anouka (Turn Up Charlie), Simone Kirby (Peaky Blinders) and Phoebe Waller-Bridge (Fleabag). Andrew Scott, who plays Jopari, Lin-Manuel Miranda as Lee Scoresby, Ruth Wilson, Amir Wilson, Ariyon Bakare, Will Keen, and Ruta Gedmintas are all returning.
His Dark Materials Season 1 followed Lyra, an ordinary young woman from another world who is searching for her best friend Roger (Lewin Lloyd) and other local children who've been kidnapped. In her search, she uncovers a conspiracy of child abductions and sets out to learn about a phenomenon called Dust.
The young adult fiction source material for the HBO series has always had a problematic relationship with the church, especially when it comes to original sin. The Catholic Herald called Philip Pullman's His Dark Materials novel trilogy "the stuff of nightmares" and more "worthy of the bonfire" than Harry Potter. Pullman made his publisher include the quote on the book sleeve as an endorsement.