News
Chapelwaite: Jerusalem's Lot Epix TV Adaptation Casts Emily Hampshire
Chapelwaite, Epix's TV adaptation of Stephen King's Jerusalem's Lot, casts Schitt's Creek's Emily Hampshire to star opposite Adrien Brody.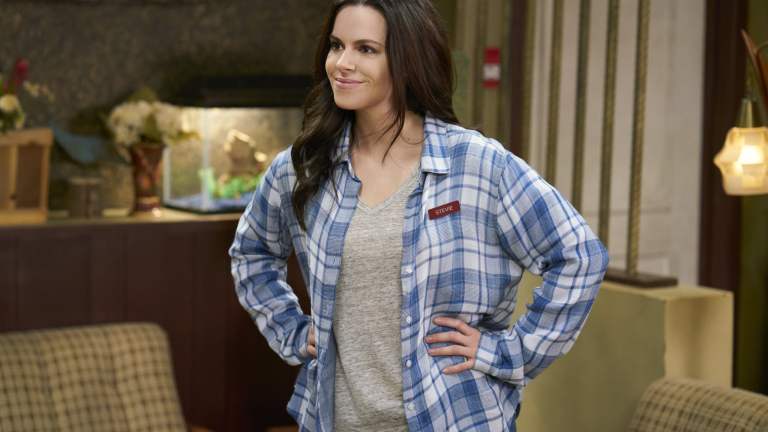 Emily Hampshire, best known for the acclaimed Canadian comedy Schitt's Creek, is set to join a Stephen King adaptation television series, an intriguing period piece chronicling the origins of one of the author's signature horror novel, Salem's Lot.
The horror series, set for premium cable channel Epix, is titled Chapelwaite, and will adapt "Jerusalem's Lot," the 1978 short story prequel to King's 1975 vampire outbreak epic, Salem's Lot, chronicling the 1850s-set events that initially brought darkness to the novel's sleepy Maine town setting. Indeed, Hampshire has joined Chapelwaite for a lead role, set opposite her previously announced co-star, Oscar winner Adrien Brody.
The series will center on Captain Charles Boone (Brody), a widower left to care for his three children at his family's ancestral home, the titular Chapelwaite, where he is forced to confront a hidden darkness that has endured for generations. Hampshire will play Rebecca Morgan, who's described as "an ambitious young woman who left Preacher's Corners to attend Mount Holyoke College and has returned home with an advance to write a story for the new and prestigious Atlantic Magazine. Her writer's block lifts when Boone arrives in town with his children, and despite her mother's protests, Rebecca applies to be the governess of the infamous Chapelwaite manor and the Boone family in order to write about them. In doing so, Rebecca will not only craft the next great gothic novel, she'll unravel a mystery that has plagued her own family for years."
Hampshire, a Montreal-born actress, has been fielding the role of Stevie Budd on the CBC's Schitt's Creek – a series that airs in the U.S. on Pop TV – since the show's 2015 inception all the way to its series finale, which is set for April. However, she's no stranger to genre offerings, having appeared in Syfy's 2015-2018 serial adaptation of 12 Monkeys, along with big screen offerings like 2018 thriller Never Saw it Coming, 2013 zombie movie The Returned, and 2010 thriller Die. Indeed, the very first onscreen roles in what would be a prolific career for Hampshire occurred on Nickelodeon horror anthology show Are You Afraid of the Dark? for a duo of mid-1990s-era episodes. Moreover, she'll next be seen co-starring in an episode of Quibi horror anthology series, 50 States of Fright.
Epix first announced its 10-episode series pickup of Chapelwaite back in December 2019, setting the sibling duo of Jason and Peter Filardi as executive producers and showrunners, joined by executive producer Donald De Line (Ready Player One, Wayward Pines).
Chapelwaite doesn't have a release date yet, but the plan is to have it ready for a premiere on Epix this fall, with production currently scheduled to commence in Halifax, Nova Scotia in April.