News
No, PAW Patrol Isn't Canceled Despite White House Lies
As usual, the White House press secretary got it wrong: beloved kids' show PAW Patrol is not a victim of "cancel culture."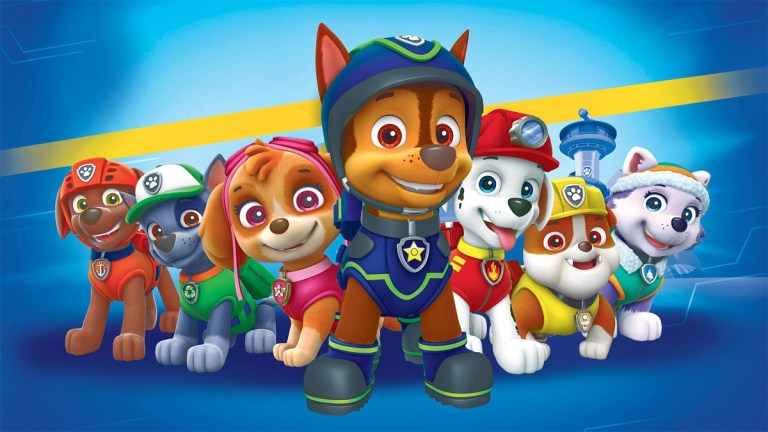 The beloved, long-running Nickelodeon show PAW Patrol has not been shut down as part of a wave of recent cancellations of TV series featuring police officers.
White House press mouthpiece and professional prevaricator Kayleigh McEnany — who never met a lie she didn't want to escape her lips — claimed that PAW Patrol was canceled along with shows like Cops and Live PD in the aftermath of the murder of George Floyd and the months of protests that followed.
During a Friday press briefing, McEnany blurted out that her boss is "appalled by cancel culture, and cancel culture specifically as it pertains to cops. We saw a few weeks ago that PAW Patrol, a cartoon show about cops, was canceled. The show Cops was canceled. Live PD was canceled. Lego halted the sales of their Lego City police station."
While Cops and Live PD have in fact been canceled, PAW Patrol was renewed earlier this year for an eighth season. The show, which first launched in 2013, focuses on a team of highly trained search and rescue dogs who each have a specific skill set. One is trained as a firefighter, one as a police officer, one as a pilot and so on.
A spokesperson for Nickelodeon told Deadline that the show has not been canceled. A movie based on the series, PAW Patrol: The Movie, is scheduled to arrive next August.
McEnany apparently came by her misinformation after a series of satirical social media posts sparked unfounded rumors that the show would be scrapped.
Since this is a White House that loves every half-assed conspiracy theory that comes its way, it's no surprise that she and her boss jumped all over this one too (by the way, Lego is still selling its police-related sets, but has eased up on marketing efforts for them at the moment).
McEnany was trying to use the fake cancellation of PAW Patrol as part of an effort to paint the current occupant of the White House as a law and order strongman.
The PAW Patrol account on Twitter took notice of the fracas as well, tweeting, "No need to worry. PAW Patrol is not canceled."
Other members of the media commented as well, with CNN's Jake Tapper tweeting, "PAW Patrol is not just about a police dog — there's a firedog pilotdog etc."
Elie Mystal, a correspondent for The Nation, chimed in, "It's a Canadian show. * There is one cop * HE IS A PUPPY * HE IS ARMED WITH SAFETY CONES * He doesn't choke out Mayor Humdinger."
Hopefully the PAW Patrol's response to the pandemic and the Floyd protests is better than the ones we've been getting from the White House.