News
Star Trek: Prodigy – Details Revealed For Nickelodeon Trek Show
The CG-animated Star Trek series from CBS and Nickelodeon has a title and synopsis.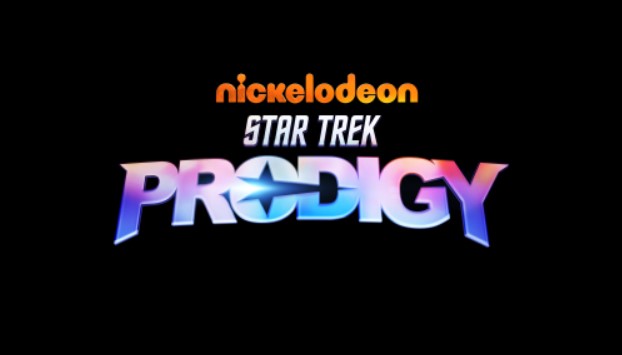 We've known for a while that Nickelodeon and CBS are teaming up to make a Star Trek TV show geared at making the universe accessible to younger kids, but we previously had very little idea of what the show might actually be about or like. While there's still so much we don't know about the specifics of this show, at today's "Star Trek Universe" SDCC at Home event and as part of a larger press release, executive producer Heather Kadin did give us two important updates: a series name and a show synopsis.
The CG-animated Trek series will be called Star Trek: Prodigy and, according to the official press release it "follows a group of lawless teens who discover a derelict Starfleet ship and use it to search for adventure, meaning and salvation." Um, this sounds great! Definitely a different direction from the more adult-geared animated Trek series Lower Decks, which will be premiering on August 6th and has a much lighter, more comedic tone. (But still not the Starfleet Academy series I so long for. #StayStrong)
Interestingly, Prodigy sounds like it could be closer in tone to Star Wars: Clone Wars, which Den of Geek contributor Ryan Britt recently wrote makes a good show model/format for the Star Trek universe. A "search for adventure, meaning and salvation" sounds much more universal and complex as a central premise than many kids' shows strive for. Could Prodigy be aiming for the kind of narrative vision of something like Avatar: The Last Airbender? We can only hope.
Kevin and Dan Hageman, who previously worked on Trollhunters and Ninjago, are developing the series, with Ramsey Naito (EVP, Animation Production and Development at Nickelodeon) overseeing the project. I'm gonna be honest: Trollhunters is pretty good, but Ninjago? Not great. Hopefully, Prodigy is more Trollhunters than Ninjago, but if you're taking requests, TV gods, I'd love something that transcends both.
Star Trek: Prodigy is set to premiere in 2021, so we have some time to discuss the possible ambitions of this show and where it might fit in the pantheon of existing and announced projects in the Trek universe. Discovery and Picard are gearing up for their third and second seasons, respectively, with Lower Decks set to premiere August 6th on CBS All Access. In addition to Prodigy, Strange New Worlds and a Section 31-centric series starring Michelle Yeoh are also in active development.
Organizers are planning Comic-Con@Home, a digital version of the event, for July 22-26.