News
Cops Canceled at Paramount Network
After 31 years on the air, pioneering reality TV series Cops is turning in its gun and badge for good.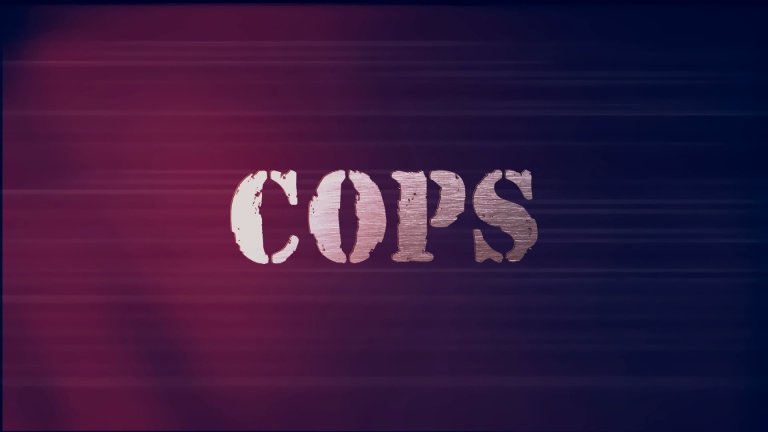 In an absolute "reading the room" hall of fame moment, Paramount Network has canceled the long running police reality series Cops.
"Cops is not on the Paramount Network and we don't have any current or future plans for it to return," a network spokesperson told The Hollywood Reporter.
All re-airings of Cops had been removed from Paramount Network's schedule since at least June 1. The decision to remove the show from the air was made in light of George Floyd's death at the hands of the Minneapolis police department on May 25.
Cops has aired on Paramount Network since Spike TV rebranded into the new channel in 2018. Spike TV picked up Cops in 2013 after it ended a record 25-season run on Fox. The show was set to premiere its 33rd season on Monday.
Cops was one of the longest running TV series in the United States in any genre or format. First premiering on Fox in 1989, the show pioneered a television archetype in which documentary cameras followed police officers, sheriffs, state troopers, and other law enforcement officials on their shifts. The cinéma vérité style was oft-parodied in properties such as Reno 911 and eventually led to the creation of similar shows like A&E's Live PD and Investigation Discovery's Body Cam. The show's opening theme, "Bad Boys" by Inner Circle even became somewhat of a cultural meme. 
Even prior to its ultimate cancellation, Cops had been a controversial cultural artifact for much of its run. Criticisms of the show for blending entertainment with police work date all the way back to the year of the series' premiere. Since then it's been the subject of several studies that concluded the show was racially skewed – often presenting white officers disproportionately confronting minority and poor citizens. It has also been involved in several court cases assessing its legality.
The show's cancellation comes at a time when the country reexamines its relationship with policing. The killing of George Floyd led to protests in all 50 states and many countries across the globe. As lawmakers, politicians, and community leaders reassess the police department's role in the community, so too are decision-makers in television and film confronting their presentation of police-work.
Both Live PD (which follows officers in real time) and Body Cam have been off their respective network's schedules for the past week, with a spokesperson for Investigation Discovery telling THR that Body Cam wouldn't be returning for the "foreseeable future." Similarly, sources at A&E told THR that new episodes of Live PD airing Thursday or Friday is "unlikely."
Even scripted programs like Law & Order: SVU, Brooklyn Nine-Nine, and more have come under some scrutiny for presenting idealized versions of a flawed institution. Actor Griffin Newman (Blue Bloods) began a trend on social media of actors who have portrayed cops or law enforcement officers donating money to organizations like Act Blue, the National Bail Fund Network, and Black Lives Matter.
There is no doubt that a major sea change of popular opinion and perception is underway in the United States and around the world. Silly and trivial as it may sound, the cancellation of the long-running Cops may be among the best representations of the magnitude of that change.