Features
Only Murders in the Building Season 3 Cast: Who Are Meryl Streep and Paul Rudd Playing?
Only Murders in the Building season 3 has a stacked cast of actors and new characters whose motives are still unclear.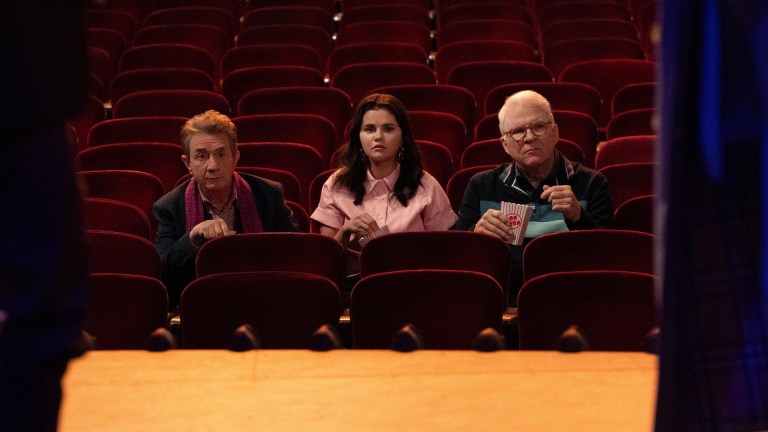 Hulu's true crime inspired comedy series Only Murders in the Building is back with another season, and another murder. A year after finding Bunny's killer and clearing their names, Oliver has gotten a second chance at Broadway, directing the show Death Rattle. On opening night, the star Ben Glenroy drops dead, leaving our favorite trio of crime solvers to figure out who killed him and why. 
Selena Gomez, Steve Martin, and Martin Short are joined by many talented actors this season, including some familiar faces like Meryl Streep and Paul Rudd. Here are the characters (and potential suspects) you need to know in season 3, and where you've seen these actors before.
Selena Gomez is Mabel Mora
Mabel Mora is one of the youngest residents of the Arconia, staying in her aunt's apartment in exchange for fixing it up. Before meeting Charles and Oliver, Mabel was a bit of a loner, but thanks to their podcast she has found a way to let people in again and overcome her past trauma. Despite being decades younger than her crime-solving partners, Mabel's keen instincts and intelligence make her a worthy detective.
Mabel is played by Selena Gomez, who is most known for playing Alex Russo in Disney's Wizards of Waverly Place, though she has since done her best to break away from her Disney Channel days by appearing in movies like Spring Breakers, The Dead Don't Die, and The Fundamentals of Caring. Outside of acting, Gomez is known for her music, her cosmetics company Rare Beauty, and her cooking show Selena + Chef.
Steve Martin is Charles-Haden Savage
Comedy legend Steve Martin plays Charles-Haden Savage, an actor famous for playing the lead role in the fictional '90s crime drama Brazzos. For decades after his show ended, Charles struggled to find new roles and resigned to a life of solitude in his Arconia apartment. After solving not one, but two murders with Mabel and Oliver thanks to their shared obsession of true-crime podcasts, the three have become close friends and Charles has seemed to finally find the friendship and purpose he's been longing for.
Martin has had a long career, though he is likely most known for his roles in movies like Cheaper by the Dozen, Little Shop of Horrors, Father of the Bride and his guest appearances on Saturday Night Live alongside Only Murders in the Building co-star Martin Short.
Martin Short is Oliver Putnam
Oliver Putnam infamously produced and directed one of Broadway's biggest flops, and has since struggled to regain his status in the theater world. Before starting the podcast with Charles and Mabel, Oliver struggled to find an outlet for his big ideas and was close to financial ruin. But just as Oliver finally gets a second chance at directing, his opening night is overshadowed by the mysterious death of his play's star Ben Glenroy.
Putnam is played by Martin Short, who in addition to having his own prolific comedy career, has been friends with Steve Martin for years. In addition to appearing on Saturday Night Live together, they have both been in movies like Father of the Bride and Three Amigos. You might also recognize Short from Santa Clause 3: The Escape Clause and his recent appearance in the Apple TV+ series Schmigadoon.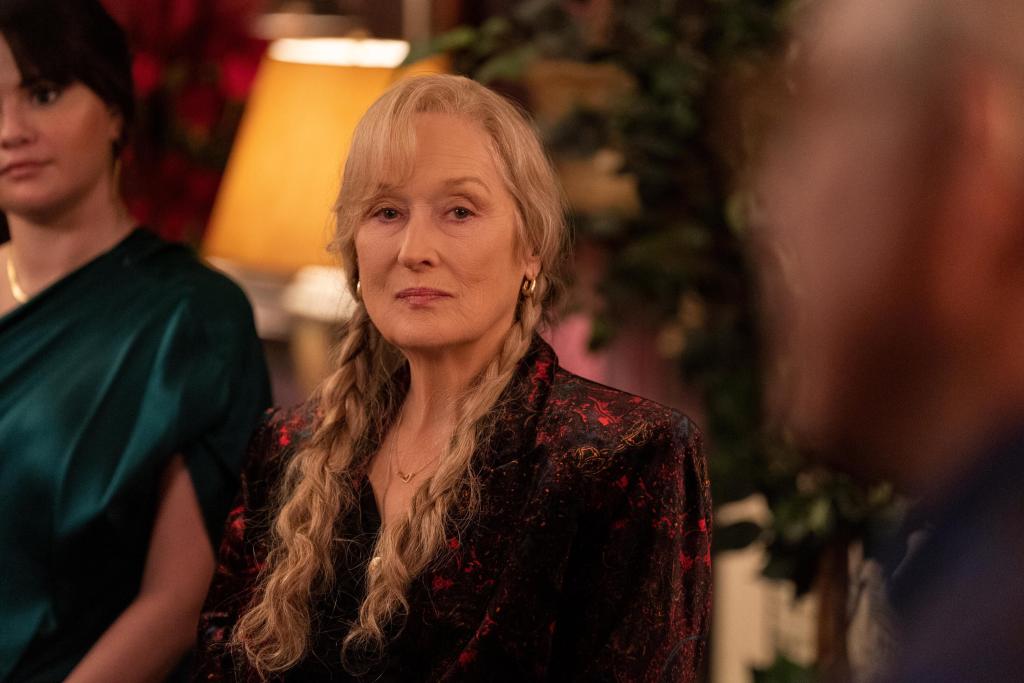 Meryl Streep is Loretta Durkin
The legendary Meryl Streep is bringing her talents to Only Murders in the Building season 3 as Loretta Durkin, one of the actors in Oliver's play and Ben Glenroy's co-star. After dreaming of performing on stage her whole life, this play is her big break. Though she really needs no introduction, Streep is well-known for her roles in movies like Sophie's Choice, The Devil Wears Prada, and Mamma Mia!
Paul Rudd is Ben Glenroy
An actor almost as famous for his ageless face as he is for his comedy skills, Paul Rudd also joins the cast this season as Ben Glenroy. Glenroy is the lead actor in Oliver's play until his mysterious death on opening night. Rudd has had a long career that includes playing Scott Lang a.k.a. Ant-Man in the MCU, Brian Fantana in Anchorman: The Legend of Ron Burgundy and its sequel, and Josh in Clueless.
Ashley Park is Kimber
Ashley Park plays Kimber, a young actor in Oliver's play. While we don't know a lot about Kimber yet, Park told Entertainment Tonight at the red carpet premiere for Joy Ride in June, that she can't say a lot about her character yet, but that "if people know my roots of where I came from, they'll be happy [to see similarities in Kimber] in terms of how I started in this business." Though most people likely recognize Park from her role in the Netflix series Emily in Paris, the actor got her start on broadway, performing in shows like Mamma Mia!, Mean Girls, and Sunday in the Park With George.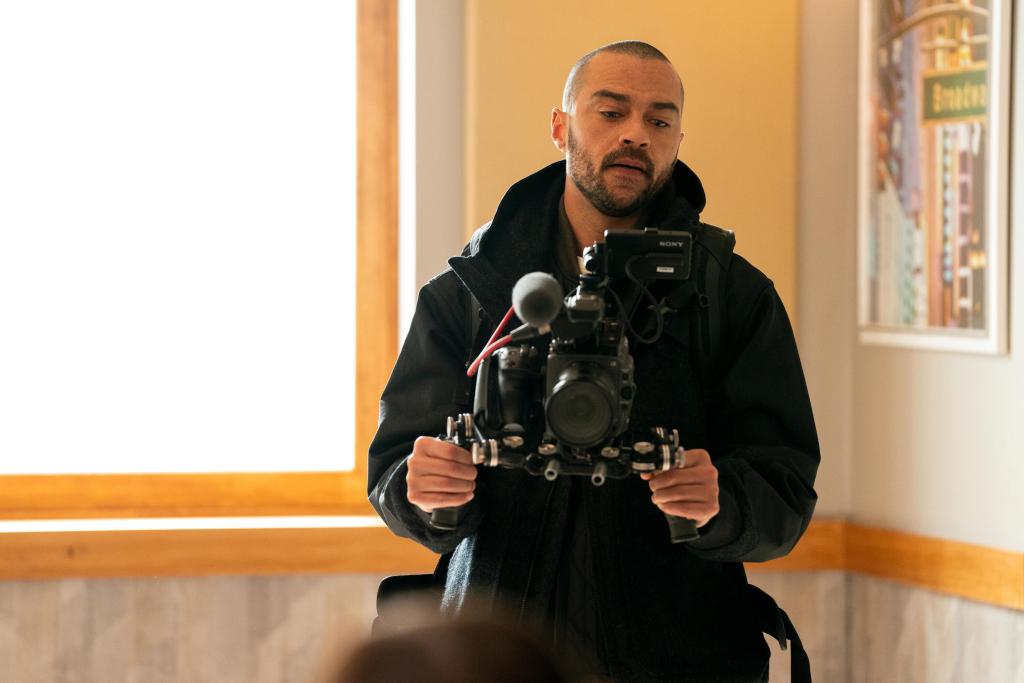 Jesse Williams is Tobert
Jesse Williams plays Tobert, a documentary director hired by Glenroy to film his Broadway debut. Based on one of the latest trailers for this season, it looks like Tobert could be a love interest for Mabel as they work together to solve Glenroy's murder, but it's probably too soon to trust him completely.
Williams is well-known for his roles in Grey's Anatomy and The Cabin in the Woods, but Only Murders in the Building season 3 isn't the first time the actor has taken a broadway-adjacent role. In 2022, the actor made his broadway debut as Darren Lemming in the revival of Take Me Out and earned a Tony nomination for his time in the role.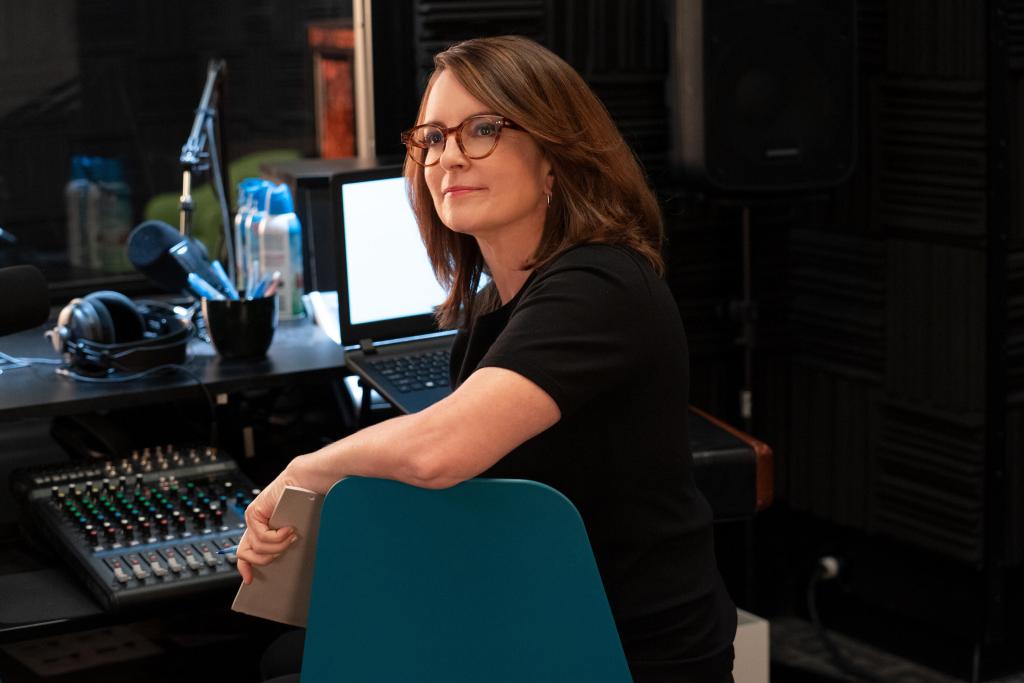 Tina Fey is Cinda Canning
Tina Fey is returning this season as podcast juggernaut Cinda Canning. Last season, Cinda was framed for Bunny's murder by her assistant Poppy a.k.a Becky Butler, the not-so-dead murder victim of Cinda's most popular podcast. Not only does she learn that her assistant is a cold-blooded murderer, but that the story she built her entire career on is a lie. It will be interesting to see if Cinda has been able to maintain her credibility despite this revelation, or if she'll need Glenroy's murder to climb her way back to the top. Fey is well-known for her comedy writing and roles in Saturday Night Live, Mean Girls, and 30 Rock.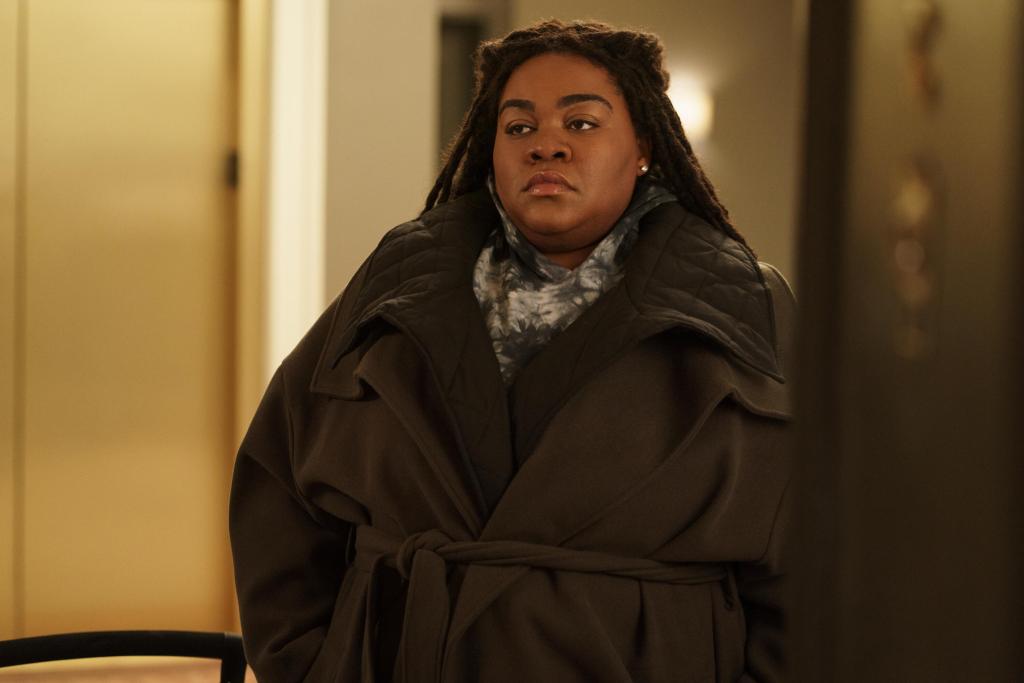 Da'Vine Joy Randolph is Detective Williams
With another mystery to solve, Detective Williams is back to begrudgingly help the podcast trio catch the murderer. Williams is once again played by Da'Vine Joy Randolph, who has also appeared in High Fidelity, The Idol, and The Lost City.
Michael Cyril Creighton is Howard Morris
A resident of The Arconia, Howard Morris was first a top suspect in Tim Kono's murder, but now he is most known for his love of his pet cats. This season, however, we get to see Howard branch out as Oliver's assistant director. Howard is played by Michael Cyril Creighton, who you might recognize from Dash & Lily, Dexter: New Blood, and The Marvelous Mrs. Maisel.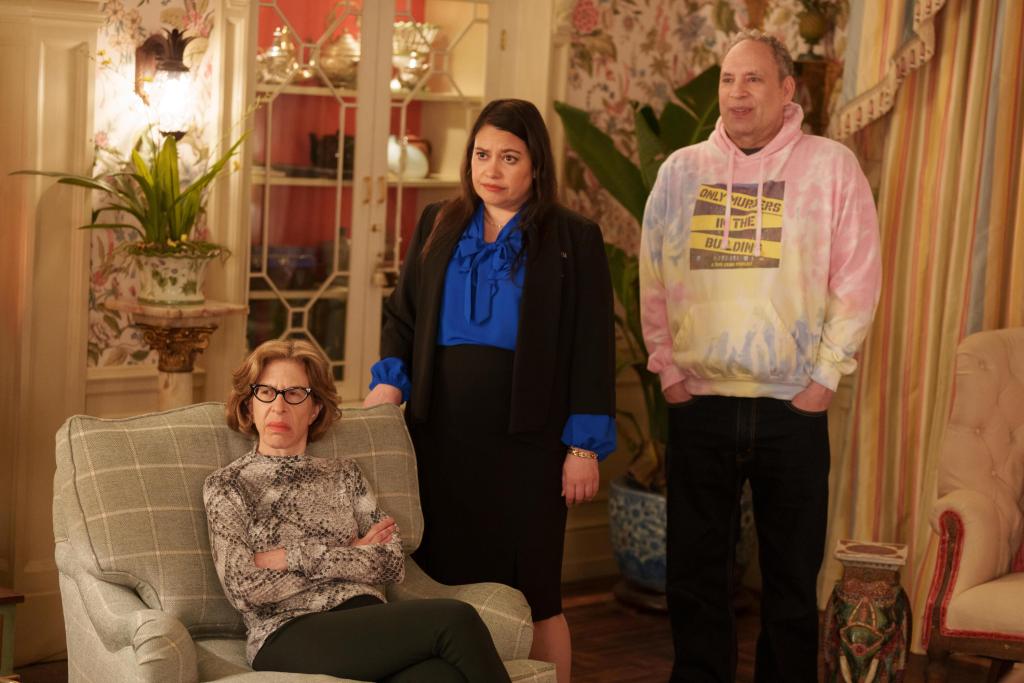 Jackie Hoffman is Uma Heller
Another Arconia resident, Uma Heller has had enough of Mabel, Oliver, and Charles' shenanigans and really wishes murders would stop happening in the building. Uma is played by Jackie Hoffman, an actor you might recognize from Grease: Rise of the Pink Ladies, The Politician, and Shiva Baby.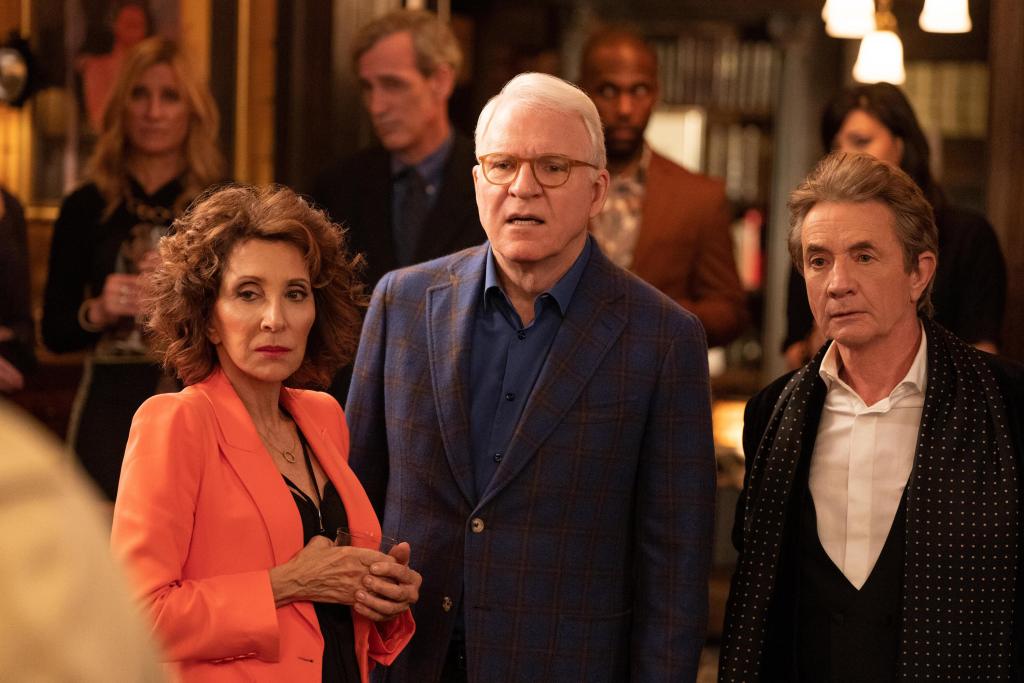 Andrea Martin is Joy
Andrea Martin was a new addition to the cast last season as Joy, and it looks like she'll be coming back for season 3. Joy is a hair and makeup artist for the original Brazzos and the Brazzos reboot that Charles is cast in. Charles and Joy start dating after Bunny's murder is solved, and they're still together a year later at the premiere of Oliver's play. You might recognize Martin from My Big Fat Greek Wedding, Evil, and Difficult People.
Jane Lynch is Sazz Pataki
Another familiar face set to return this season is Jane Lynch's Sazz Pataki. Pataki was Charles' stunt double on Brazzos, and has since built a pretty prolific career for herself. Charles has struggled with his jealousy surrounding her success, but the two are on better terms than they once were as Charles finds happiness outside his career. Jane Lynch has appeared in The L Word and Wreck it Ralph, though she is likely most recognizable from her role as Sue Sylvester in Glee.
Matthew Broderick is an unknown character
Though you likely recognize Matthew Broderick from his film and TV roles like Ferris Bueller's Day Off, Daybreak, Painkiller, and Election, his broadway career could hide a clue to his role this season. Broderick and Nathan Lane (who plays Teddy Dimas in the first two seasons of Only Murders in the Building) first worked together on stage productions of How to Succeed in Business Without Really Trying and The Producers, and have been good friends ever since. While Broderick's character could be completely unconnected from the Dimas family (we don't know much about him aside from a brief glimpse in the trailer), it seems more likely that he could be a friend or foe from Teddy's past and a possible connector between him and season 3's mystery. Just because Teddy is in prison, doesn't mean he's totally out of the picture yet.