News
Obi-Wan Kenobi: How Indira Varma's Tala Durith Is Helping Star Wars Evolve
By playing Tala Durith in Obi-Wan Kenobi, Indira Varma is helping to make Star Wars a franchise for everybody.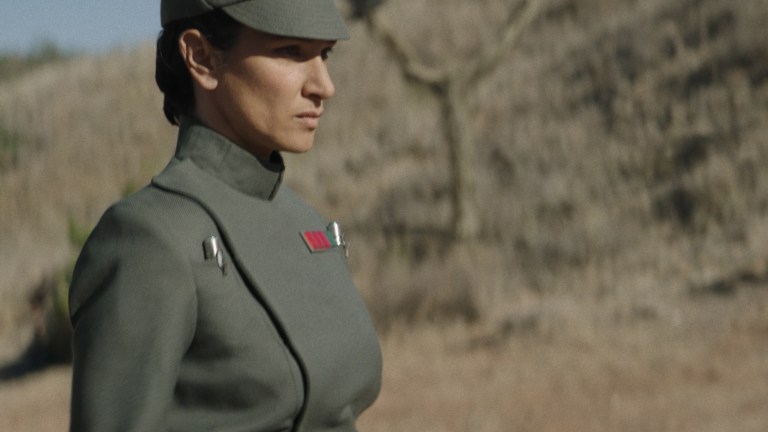 This Star Wars: Obi-Wan Kenobi article contains spoilers.
When asked about the difference between her work with Game of Thrones and Star Wars, actress Indira Varma had a simple answer: "What's different about Star Wars, obviously, is the fact that it's been around for 45 years," Varma told The Hollywood Reporter. "That's my life! It's a lot of people's lifetimes, whereas Game of Thrones is different."
Varma had a taste of fandom when she portrayed Ellaria Sand in the HBO fantasy series. But even for all the cultural dominance the series enjoyed for eight seasons, it has nothing on the famed space opera. "So entering into Star Wars, as it's known globally, is very exciting and quite daunting," Varma explained.
Knowing the franchise isn't the same thing as appreciating or feeling welcomed by it, though.
"As a young girl growing up in England, I didn't particularly feel served by Star Wars because it was predominantly male," Varma said. Although Varma liked Princess Leia – "because I had long hair I could do in those lovely wraps" – she never felt like the series was for her.
Varma's comments come on the heels of racist attacks directed at her Obi-Wan Kenobi co-star Moses Ingram, who plays the villainous Inquisitor Reva Sevander. The attacks on Ingram follow those on other Star Wars actors who aren't white or male, including The Phantom Menace's Ahmed Best, as well as Sequel Trilogy stars John Boyega, Daisy Ridley, and Kelly Marie Tran. In response, several people involved with the franchise have spoken out against the bigotry. Not only did the official Star Wars account share anti-hate messages on social media, but Ewan McGregor told viewers that anyone who would bully Ingram is "no Star Wars fan in my mind."
As these statements show, Star Wars will continue to shift away from a series focusing almost solely on white men, and Varma gets to be part of that. She brings complexity to her character Tala Durith, a disillusioned Imperial officer who uses her status to help Jedi escape from the Inquisitors.
"She's a code switcher," Varma says of Tala. "But she maintains her Imperial status because it means that she can go from different worlds and be more useful to our friends." In the same way that the series finds Ben Kenobi struggling to maintain his faith, Varma provides shades of grey in Tala, something rarely seen in members of the Empire.
This nuance is just part of the growth that Varma sees in the franchise.
"[J]ust watching over the decades how it's evolved and become more modern and reflects the society — it's become very exciting to be part of it and not just in terms of gender but also in terms of ethnicity and diversity."
As the actors like Varma, Ingram, and others enter the franchise, they have the opportunity to not only open the stories up to those who once felt excluded but to also create memorable characters such as Tala and Reva. And that's the part that most excites Varma, who admits, "I feel so privileged because of the way they tell stories."
Obi-Wan Kenobi is streaming now on Disney+.