Features
Netflix's 1899 Cast: Meet the Actors Of This Mind-Bending Puzzle
From the makers of German series Dark, Netflix's 1899 is an addictive puzzle. Here's where you've seen its international cast before.
You can tell if somebody's watched German Netflix series Dark by the furrow in their brow and the delirium in their eyes. The 2017 – 2020 time-travel mystery required a flip-chart of graphs and diagrams to explain, but proved a cult hit for Netflix and led to its creators Jantje Friese and Baran bo Odar signing a deal with the streamer. 1899 (read our spoiler-free review here) is the result.
"Knowing that we did Dark, everyone can be assured that [1899] is going to be something weird and wild and crazy," Friese promised Deadline about her and Odar's new Netflix series. The writer-directors vowed not to repeat themselves with the new eight-episode period drama, but still to give their audience a fun puzzle that returns to the pair's mystery roots.
Job done. 1899 is an addictive game for viewers to play. Set aboard a steam ship crossing from England to America at the turn of the 20th century, it starts off as an multilingual upstairs-downstairs story about class and secrets but very quickly shifts into Something Else. With a huge ensemble of characters played by actors from Dark, dystopian Danish series The Rain, and many more, here's where you might have seen its cast before.
Emily Beecham as Maura Franklin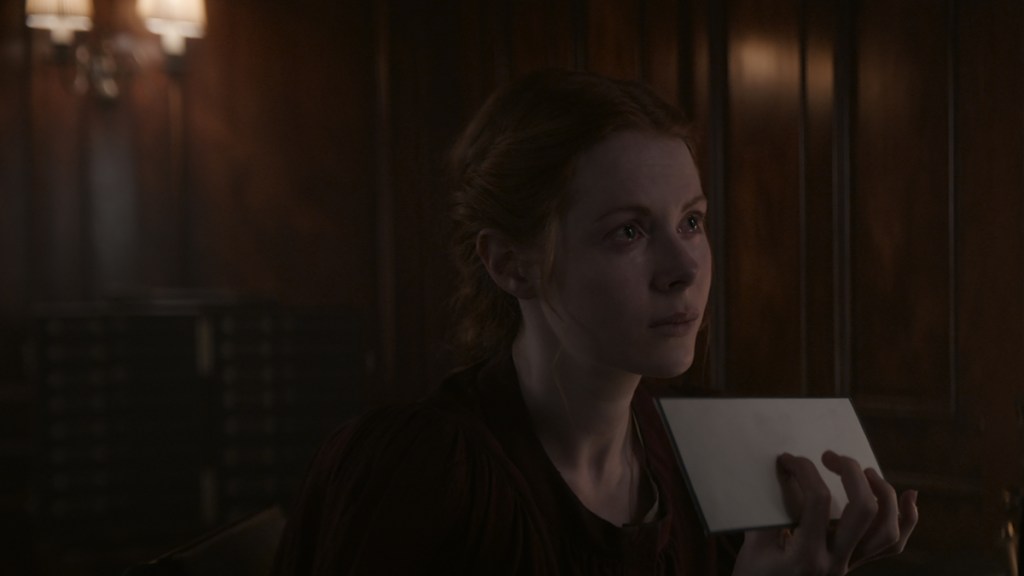 British-American actor Emily Beecham has had a sizeable screen career since her stand-out early role in 2009 Sally Wainwright drama Unforgiven opposite Suranne Jones. Beecham has most recently been seen on the BBC in the lead role of Fanny in Emily Mortimer's adaptation of Nancy Mitford comic romance The Pursuit of Love, and in Disney prequel Cruella, as Catherine, adoptive mother to Emma Stone's Estella. Film-wise, she played Dierdre in the Coen Brothers' Hail, Caesar! and will soon appear in Guy Ritchie's The Interpreter and Kirsten Scott Thomas' directorial debut My Mother's Wedding. In 1899 she plays Maura Franklin, a medical doctor and passenger aboard the Kerberos who's in search of her missing brother.
Andreas Pietschmann as Eyk Larsen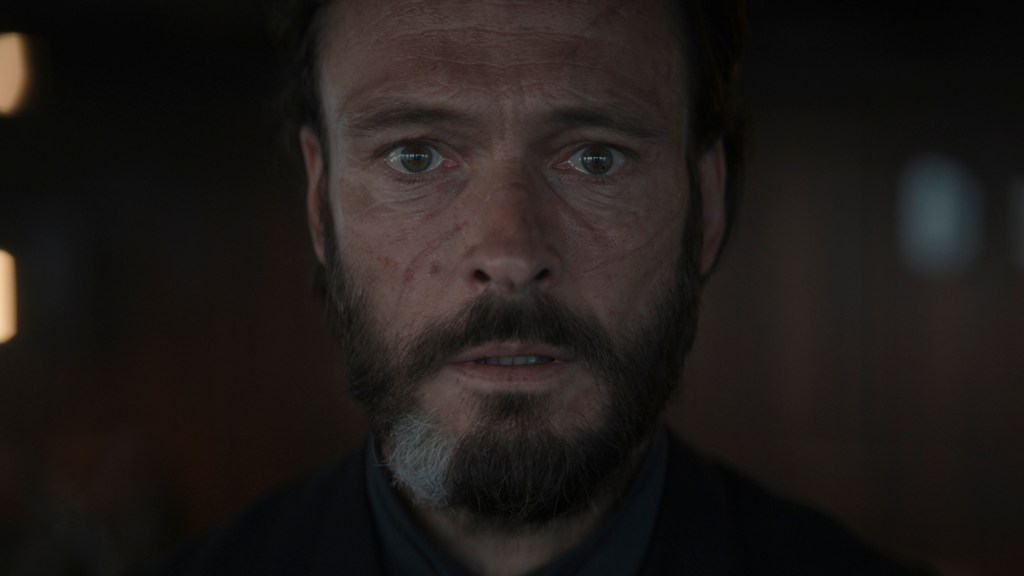 A familiar face on German television since the 1990s, Pietschmann came to fame in the role of Konny von Brendorp in action crime drama GSG-9 in 2007. Among many screen roles, he starred opposite Udo Kier in children's fantasy series 4 Against Z, and with Lars Mickelsen in action drama The Team. He'll be best recognised by fans of Dark (made by the creators of 1899) for playing the role of 'The Stranger', a mysterious character whose appearance kick-starts the whole shebang. In 1899, he plays ship's captain Eyk, a grieving man who comes to suspect foul play at the shipping company.
Aneurin Barnard as Daniel
Once rumoured to be in contention for the lead role in Doctor Who, Welsh actor Aneurin Barnard is known for playing the scheming Richard III in Starz period drama series The White Queen, and Boris Drubotskoy in the recent BBC adaptation of Tolstoy's War & Peace. More recently, he played a small but key role in the final run of BBC gangster drama Peaky Blinders, and met an early sticky end in the first series of BBC crime drama The Pact. In 1899, he plays the mysterious Daniel, a man who comes aboard when things start to get weird.
Rosalie Craig as Virginia Wilson
In the role of 1899's worldly Mrs Wilson, a wealthy woman travelling alone who seems to know everybody's personal business, Rosalie Craig recently starred opposite Michelle Dockery and Sienna Miller in Netflix's Anatomy of a Scandal, with Catherine Tate in The Nan Movie, and has appeared in multiple supporting TV roles from Endeavour to Father Brown, Truth Seekers and more. The stage and screen actor played the lead in 2016's National Theatre production of As You Like It.
Clara Rosager as Tove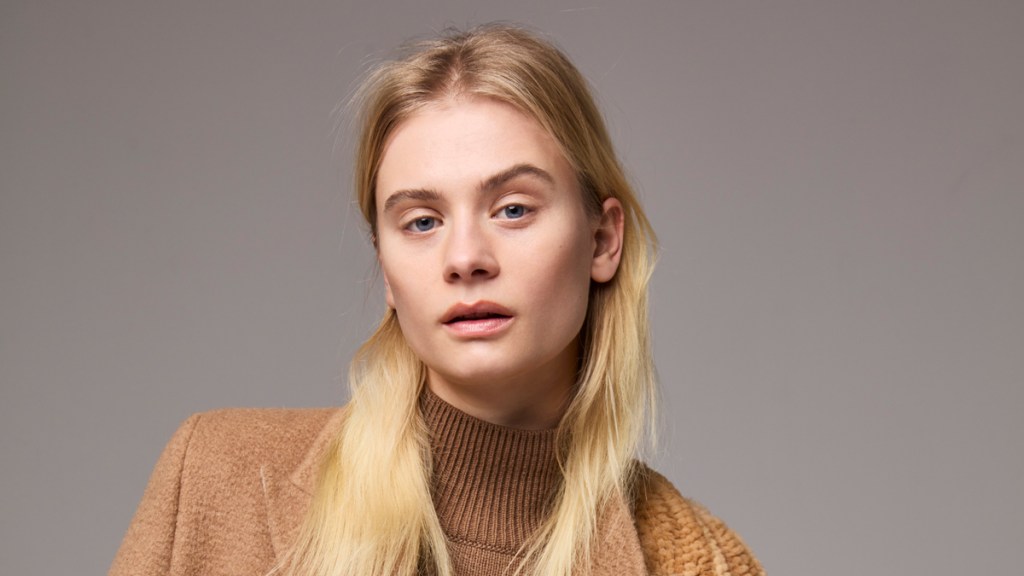 Danish actor Clara Rosager is no stranger to Netflix's wiggy European genre, having played Sarah in dystopian series The Rain (opposite her 1899 co-star Lucas Lynggaard Tonnesen, see below). Rosager also played Miss Sweden in 2020 beauty pageant feature Misbehaviour, popped up in the role of Jean in comic book adaptation Morbius and recently appeared as Nadya in Italian finance thriller Devils. In 1899 she plays Tove, a pregnant Danish passenger in steerage whose family of devout Christians becomes tangled up in the bonkers and tragic developments.
Lucas Lynggaard Tonnesen as Krester
Borgen fans will recognise Lucas Lynggaard Tonnesen as having played the aged-up Magnus, son of lead character Birgitte Nyborg, in season four of the Danish political drama. Like Clara Rosager above, the Danish actor also starred in Netflix dystopia The Rain, in which he played Magnus. In 1899, Tonnesen plays Krester, the brother of Clara Rosager's Tove. Krester is a troubled young Danish man who suffers the bigotry of his strict religious parents.
Miguel Bernardeau as Angel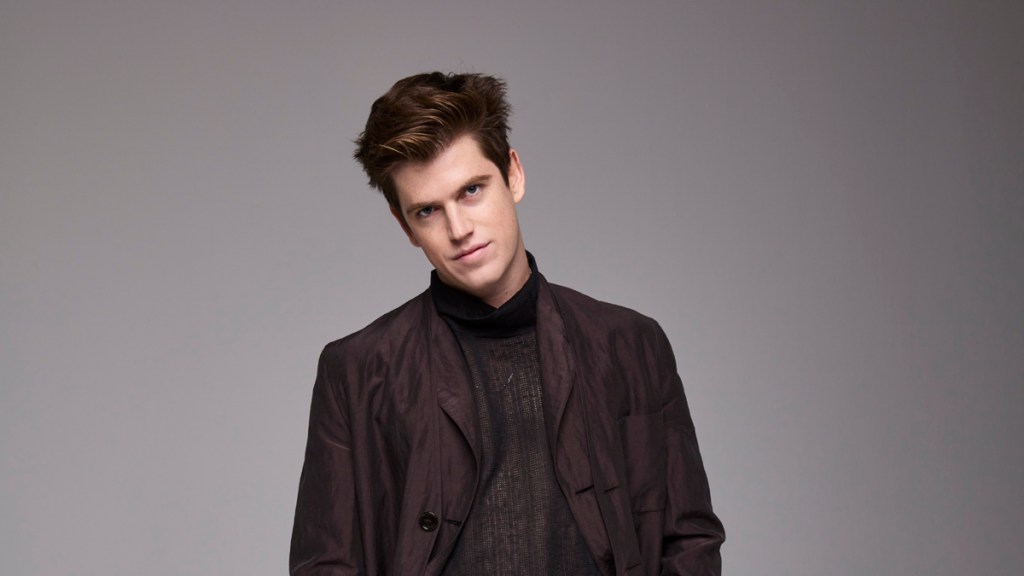 A big star in his native Spain, Miguel Bernardeau plays Angel in 1899, a wealthy Spanish gentleman travelling in first class in the company of his priest brother, Ramiro. The actor is best known for the role of Guzman on hit Spanish Netflix teen drama Elite, surfing thriller Playa Negra, and HBO Max co-production Todo Lo Otro. He'll soon be seen in the title role of the latest Zorro TV series.
Anton Lesser as Henry Singleton
A stalwart on screen and stage, Anton Lesser is perhaps best recognised worldwide for having played the role of sinister maester Qyburn in Game of Thrones, and in the UK for playing CSI Bright in hit ITV crime drama Endeavour. His long list of film and television credits also include The Crown, Wolf Hall and Dickensian, to name but a few. His role in 1899 is being kept under wraps for now, for obvious reasons when his episodes arrive.
And… The Pin as Darrel and Lachlan!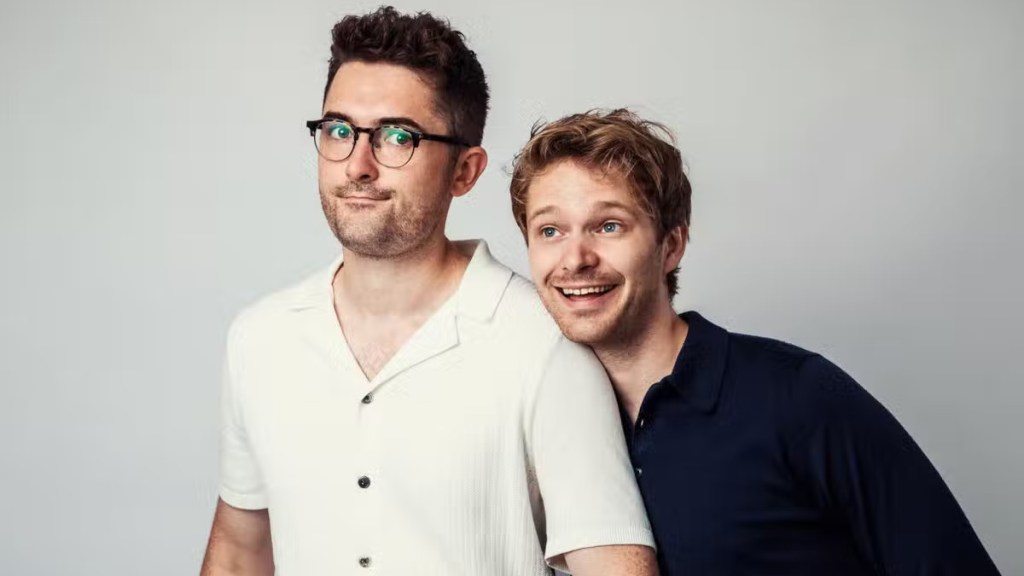 Breaking up the ultra-serious tone of this ultra-bizarre story with some old-fashioned bickering and gags about wolves are comedians and actors Ben Ashenden and Alexander Owen, aka British comedy duo The Pin (also seen recently in Jurassic World: Dominion). They play a couple of engine room workers on the Kerberos, and are a very welcome, and characteristically weird ingredient in 1899's mix.
Also Appearing
Isabella Wei as 'Geisha' Ling Yi, Maciej Musial as Polish engine room worker Olek, Jonas Bloquet and Mathilde Ollivier as French honeymooners Lucien and Clémence, Yann Gael as French stowaway Jérome, José Pimentão as Spanish priest Ramiro, and Isaak Dentler as crew leader Franz.
1899 is available to stream now on Netflix.