Features
11 great foreign-language TV dramas
Here's our pick of the best non English-language TV drama available.
This article comes from Den of Geek UK.
Once there was a time when, for most British viewers, international television began and ended with Columbo and Neighbours. I'll defend the man in the mac and the denizens of Ramsay Street to the bitter end (well, not Paul Robinson, obviously), but our allergy to subtitles meant we were missing out on a whole world of quality TV.
In recent years, though, we've embraced a host of brilliant shows from non-English-speaking countries. BBC Four's Saturday night slot has introduced us to the delights of Nordic noir, slick Spanish thrillers, and moody French mysteries. It's found stiff competition lately in the shape of Channel 4's video-on-demand service, Walter Presents, which has often strayed outside the crime template that most of those early foreign hits adhered to.
It's not really too surprising that murder mysteries have proved to be the most successful offerings from outside these shores. The format of the crime procedural hits familiar beats that keep our attention focused when the finer details of cultural differences threaten to leave us floundering. It's also worth noting that the endless cycle of influences draws everyone in. Just ask a Swede about Wire In The Blood. Tastes may differ and languages vary, but shared human traits – love, hate, fear, a tendency to scream abuse at your favourite characters when the soundtrack's screaming danger, and they're still blundering around in the darkness – remain the same.
You're probably not a stranger to Borgen, The Bridge, The Killing, or any of the three versions of Wallander (count 'em: sad Wallander, shouty Wallander, and Kenneth Branagh). Instead of clinging to the hits, let Den of Geek be your intrepid guide on a more adventurous journey up the ever-growing mountain of international gems. Our mission? To bring you some treasurable shows you might have missed on their fleeting visits to our screens. This, bold viewer, is the trip of a lifetime. And before you ask, yep, we're keeping our fingers crossed that we'll be able to venture a little further outside Europe one of these days. Schedulers, take note…
Babylon Berlin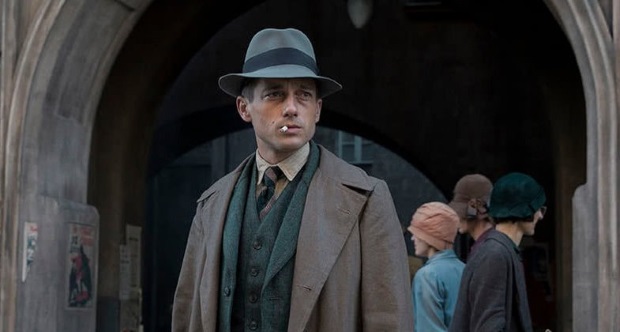 Babylon Berlin is one of a handful of shows that actually deserve the hype, as you'll find from the moment its mesmerising opening titles begin. A combination of spot-on historical accuracy and penetrating social commentary lends this adaptation of Volker Kutscher's novels a power rarely in evidence on the small screen.
As the morally upright policeman Gereon Rath (Volker Bruch) joins forces with whip-smart Lotte Ritter (Liv Lisa Fries) to investigate the grim repercussions of a pornography ring, abundant nods to film-noir and cheeky, almost anachronistic allusions to the pop culture inspired by this era meld seamlessly to an extent that should, by rights, be impossible for a project helmed by no fewer than three directors (Tom Tykwer, Hendrik Handloegten, and writer Achim von Borries). The presence of Bryan Ferry, both on the soundtrack and in person, is proof of the show's appeal to a contemporary sensibility fascinated by the sensuous glamour of Weimar Germany, a period often passed over in historical accounts, but in which one of the great powers of Western Europe began its nosedive into a self-inflicted hell. Unmissable.
Both series of Babylon Berlin are available through the Sky Box Set service. A third series is planned.
Spin (Les Hommes De L'ombre)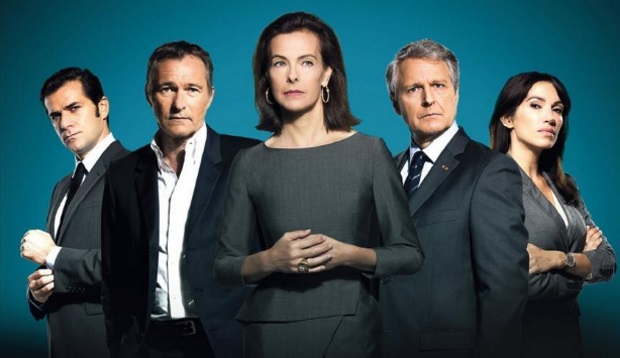 Forget the moralising speeches of The West Wing or the Jacobean brutality of House Of Cards. Political dramas don't come better than Spin, the English title of which suggests a cheery amorality completely lacking in the weight attached to its French counterpart (un homme de l'ombre is something of an éminence grise…erm, I mean, a 'spin doctor' or a 'power behind the throne': literally, 'a shadow man'. Look, from Richelieu onwards, they just do this sort of thing better than us, all right?).
Led by the mesmerising duo of charming PR man Simon Kapita (Bruno Wolkowitz) and his protégé-turned-rival, the fatally attractive Ludo Desmeuze (Grégory Fitoussi, of Mr Selfridge fame), this ultra-stylish series deals in high drama and low scheming, benefiting in its second run from the fragrant presence of the fabulous Carole Bouquet as the French President's glamorous, troubled wife. Despite the lingering impression that all France's problems would be solved in ten seconds flat if Kapita simply took the reins of power, the series is a delight from start to finish.
Spin is available to watch on All 4.
I Know Who You Are (Sé Quién Eres)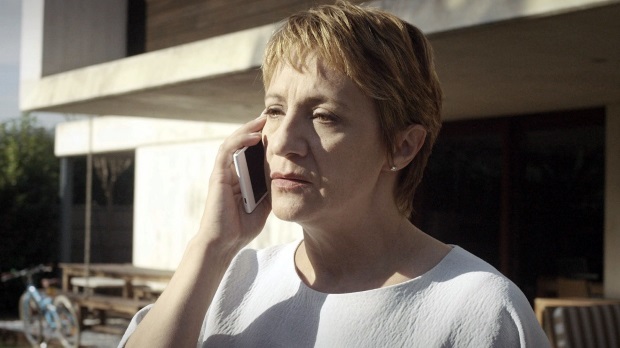 Spanish television, unlike that country's cinema, has been relatively slow to make its mark on our screens, but the extraordinary I Know Who You Are left an indelible impression on its first appearance last summer. Its fairly implausible but horrifyingly addictive plot centres on Juan Elías (Francesc Garrido), whose sudden bout of amnesia after a car crash is perceived by many around him to be a convenient ruse to conceal his involvement in the disappearance of his niece, Ana Saura (an astonishing performance by Susana Abaitua).
A smouldering atmosphere of sex, corruption, and power simmers against the backdrop of cool, sophisticated Barcelona, as the case at its centre develops into a battle for the amoral lawyer's soul. Stunning support by Almodóvar muse Blanca Portillo as Elías's terrifying wife and partner-in-crime make this one to remember. The extended gap between the broadcast of its first and second series prompted quite a number of polite tweets of complaint in BBC Four's direction, which should tell you all you need to know.
Both series of I Know Who You Are are available on DVD.
Salamander
If you've enjoyed the second series of this Belgian thriller, which recently finished airing on BBC Four after an enormous five-year gap, you might be interested in tracking down its first outing. The glacial grace of this slow-paced, moody show unfolds with the twisting misdirection of a fever dream, an impression exacerbated by its leads' constant code-switching between French and Flemish (both languages used on a day-to-day basis in its Brussels setting). Its excellent cast, headed by the towering presence of star Filip Peeters as the enigmatic, gruff Gerardi, keep a fiendishly complicated case moving smoothly.
Both series have attacked the hypocrisies and backroom dealing of Belgian political life with memorable fervour, as the sinister Salamander organisation's long arms encompass buried wartime secrets and underhanded compromises made in a former Belgian colony in Africa. From its 10-mph-car chases to its surprisingly nasty murders, Salamander is a unique treat that offers rare and valuable insight into the neuroses and fears of its country of origin.
Both series of Salamander are available on DVD.
Follow The Money (Bedrag)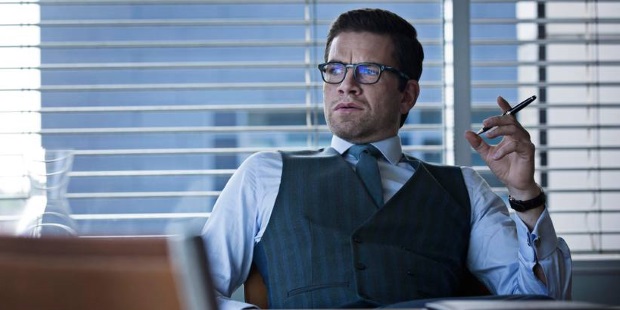 Created by Jeppe Gjervig-Gram, the screenwriter partly responsible for the better-known political drama Borgen, this Danish series hits the ground running with a powerful first series that targeted the hypocrisies of the corporate world with an unforgiving and unerring focus. The English title makes its contemporary relevance all too clear: 'Bedrag' roughly translates as 'The Con', but the appropriation of an English catchphrase popularised by the Watergate drama, All The President's Men, underlines the point that this is a scandal with international resonance.
As the endearing odd-couple team of Mads (Thomas Bo Larsen) and Alf (Thomas Hwan) probe the murky depths of a case involving a shady renewable-energy business, represented by the smoothly sociopathic Sander Sødergren (a brilliant Nikolaj Lie Kaas, in a role unrecognisable to Britannia fans). Don't know about you, but I'll never quite get over the fact that former BBC Look North presenter Christa Ackroyd makes a brief appearance as herself in the very first episode.
Both series of Follow The Money are available on DVD. A third is currently in preparation.
The Disappearance (Disparue)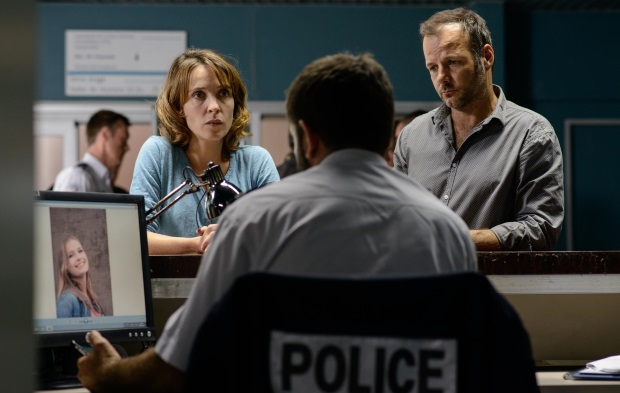 The bleak, scathing Spiral (Engrenages) remains the most enduringly successful of France's crime series to have hit our screens, but this one-series drama made an impact over here back in 2016. Based on the hit Spanish show Desaparecida, this Lyon-set series gradually unravels the web of intrigue surrounding the disappearance of pretty, popular teenager Léa Morel, whose sudden and inexplicable vanishing throws a hand grenade of grief and fear into the lives of her seemingly happy middle-class family. It soon becomes clear that this young woman's life was far more complicated than her doting parents had believed.
A plot both believable and complex – along with a quite magnificently eccentric lead detective in the shape of Parisian transplant Bertrand Molina (François-Xavier Demaison) – earns The Disappearance its place in the moody thriller pantheon.
The Disappearance is available on DVD.
Trapped (Ófærð)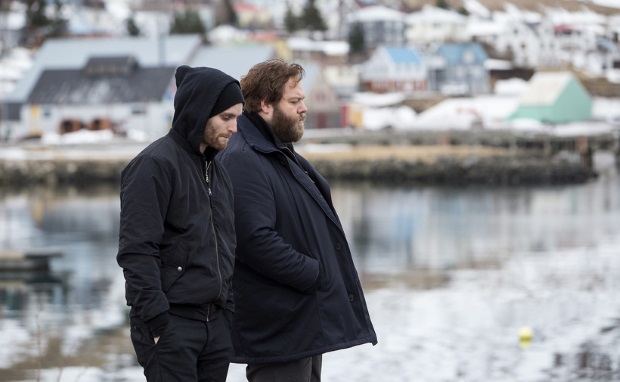 Trapped was the first Icelandic drama acquired by the BBC and set the bar high for any successors. The strange claustrophobia of an open space that extends into miles of pristine, blinding white in every direction lends the series a haunting, eerie beauty that would make the show a hit even without the compelling and tightly plotted human drama woven around a small community fraught with festering tensions.
Its creator and director, Baltasar Kormákur, describes its story as a mixture of Agatha Christie and Nordic noir. He's got a point: the beguiling landscapes and cast of fascinating, well-drawn characters – led by the soulful-eyed, put-upon detective, Andri (Ólafur Darri Ólafsson) and his likeable colleague, Hinrika (Ilmur Kristjansdóttir) – succeed in combining those two classic mystery genres.
Trapped is available on DVD. A second series is expected later this year.
Professor T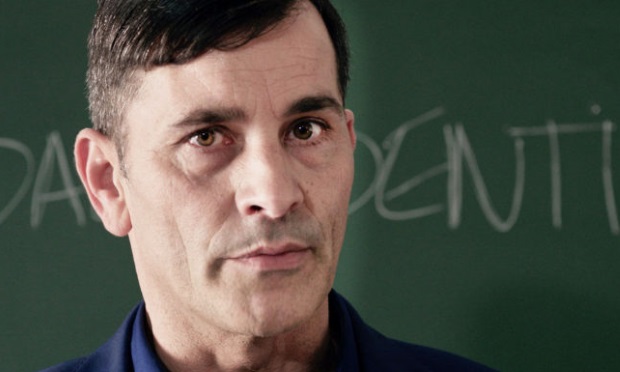 What do you get if you add a dash of Jonathan Creek to your university-set crime drama? Well, it'll probably turn out a little like the wonderfully odd Belgian show, Professor T. Jasper Teerlinck (Koen De Bouw) is a singular character, whose cool, undemonstrative exterior conceals a tendency to slip into reveries that mutate into musical fantasy sequences starring his unsuspecting colleagues and acquaintances.
In its own quiet way, this show's gentle portrayal of a neuroatypical man's rich inner life is as groundbreaking as The Bridge. It's hard not to take the professor's side against the almost equally eccentric bunch of cops who badger him for assistance as he attempts to go about his academic life in peace. The series' curious brand of humour works just as well in English translation as it does in the original Flemish, making this a curio worth seeking out.
Professor T is available on All 4. A third series is on its way.
Arne Dahl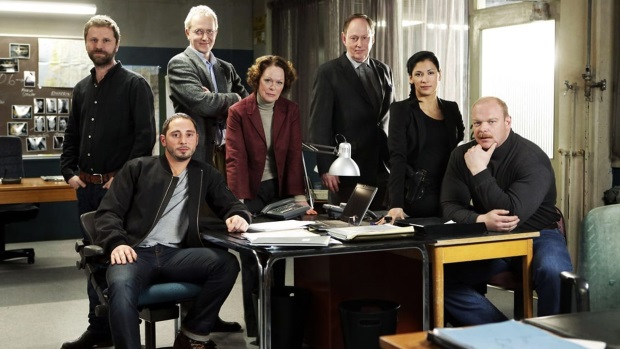 If you have a problem, if no one else can help, and if you can find them, maybe you can… nope, sorry, wrong show. The adventures of the crime-fighting team that is the A Unit are an ocean away from those legendary soldiers of fortune in several respects, but don't let that put you off. Jan Arnald's popular Intercrime novels have been adapted for television with his pseudonym as their title, uniting cerebral cases with an often chilling brutality that is never gratuitous, thanks to a world-weary empathy that shines from its appealing and diverse cast of investigators. One scene, in which a group of trafficked women attempt to return home, only to be cut down by a remorseless hail of machine-gun fire as they cower in their car, is a rare example of sobering and justified on-screen violence included not for cheap thrills, but as a nudge to righteous fury. In a TV landscape strewn with discarded female corpses, that has to count for something.
All five seasons of Arne Dahl are available on DVD/Blu-ray.
Deutschland 83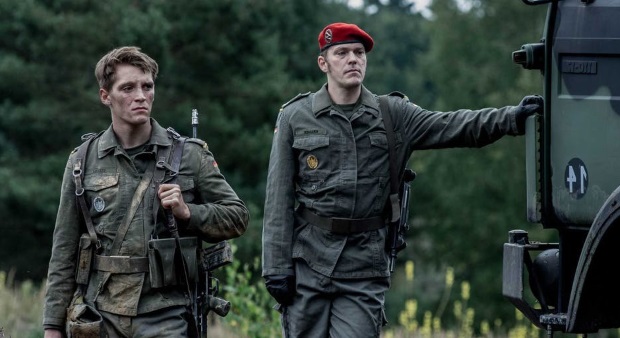 Espionage is another genre that crops up with some regularity in lists of popular foreign-language formats, perhaps because all those years spent with Bond and Bourne have familiarised us with its tropes sufficiently to keep us on the right narrative track. This German drama follows the travails of Martin Rauch (Jonas Nay), an East German border patrol guard despatched on a secret mission to infiltrate the military hierarchy of the other side of his divided country. Among its fine cast, you might recognise Maria Schrader from the recent BBC production The City And The City.
In addition to the gritty Cold War-era drama and a soundtrack calculated to hit all the right nostalgic buttons (yes, Nena is in there), the '80s atmosphere of beiges, thick specs, and delightfully blocky computer monitors is present in spades.
Deutschland 83 is available on All 4. A follow-up, Deutschland 86, will be broadcast later this year.
Prisoners Of War (Hatufim)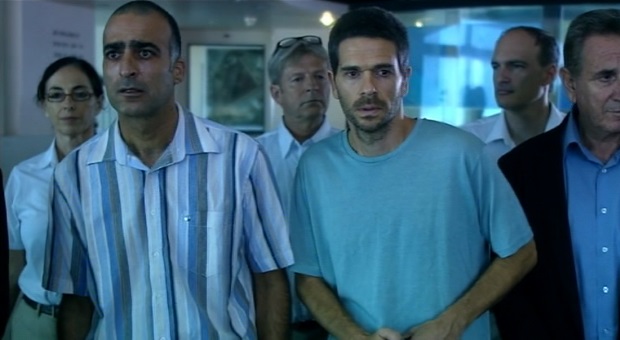 Israeli television's been a rich source of inspiration for a number of acclaimed US series, from the ratings juggernaut that is Homeland to the therapist's-couch drama In Treatment (based on Be Tipul). More recently, we've been able to appreciate the tense, innovative drama of the country's shows without an English-language intermediary. Prisoners Of War is the show on which Homeland is based, and – apart from the series' own value as a taut, tense drama about the divided loyalties of not one, but several, soldiers readjusting to domesticity after a period of captivity – it's fascinating to take a look at the raw material that was reworked so effectively over the course of Homeland's first few seasons, before that show radically altered its premise following Damien Lewis's departure.
Both seasons of Prisoners Of War are available on DVD.