Link Tank: Offbeat Holidays to Celebrate in October
Offbeat holidays in October, best sci-fi/fantasy coming to streaming, a side effect of intermittent fasting, and more in today's Link Tank!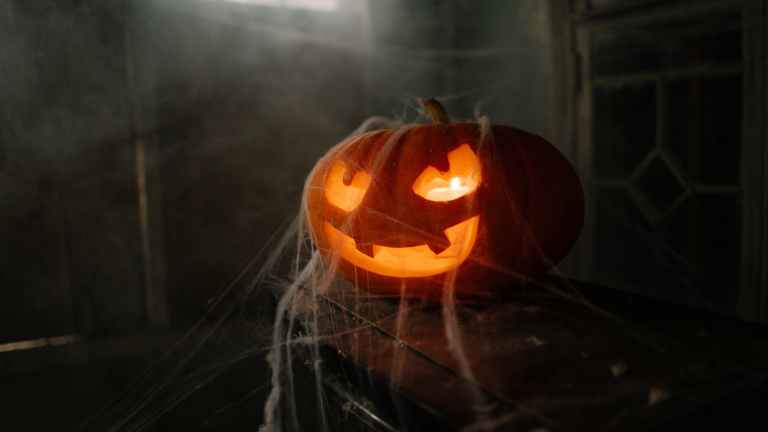 From World Smile Day to National Cat Day, here are some offbeat October holidays to celebrate on top of Halloween.
"October—the spookiest month of the year—is upon, and with it, a calendar full of offbeat holidays. Between your autumnal walks, horror movie marathons, and oh, National Cat Day on October 29 (which is basically the year's most important holiday here at Mental Floss), see if you can squeeze in a few of these unconventional celebrations."
Late actor Chadwick Boseman reportedly donated part of his 21 Bridges salary to his female co-star Sienna Miller due to pay disparity.
"Chadwick Boseman's legacy of goodness continues on with actress Sienna Miller sharing a story of how Boseman gave up part of his salary on Netflix's 21 Bridges (which Boseman also produced) to ensure she was paid properly."
SpaceX has begun rolling out Starlink, which is currently in beta trials, in some towns hit by wildfire to provide residents with temporary internet.
"Residents in Washington state recovering from the wildfires are remaining online, thanks to SpaceX's satellite broadband network. The company's Starlink system has been supplying the emergency internet to residents in Malden, a town of about 200 people, where an estimated 80 percent of the homes have been destroyed by the wildfires."
Check out the best science fiction and fantasy movies and shows arriving on streaming services in October.
"Viewers are turning to streaming entertainment more than ever thanks to the global pandemic—the plethora of services can serve as a much-needed escape. At the start of each month, most streamers do a little shuffle, adding new movies and taking some away, and io9 is here to help with your decision making."
Intermittent fasting has been a popular dieting method in recent years, but a new study reveals an unintended side effect.
"Intermittent fasting is also billed as a simple strategy to lose weight: No counting calories, complicated recipes, or cutting out certain food groups involved. However, in a recent randomized clinical trial, one of the most rigorous studies on the eating pattern to date, researchers tracked 116 obese and overweight individuals over three months to see if scientific evidence lives up to the hype."
The Comey Rule on Showtime misunderstood the fundamental realism that James Comey's intention did not matter.
"Some think he is a hero, some a villain. Others just want him to please shut up. Wherever you stand, it has been four extremely long years since then-FBI Director James Comey released his statement calling Democratic presidential candidate Hillary Clinton 'extremely careless' over her handling of sensitive emails."