News
Even More DC Shows Have Been Axed at HBO Max
Titans and Doom Patrol have been added to the list of DC and HBO Max casualties, but don't blame James Gunn for this one.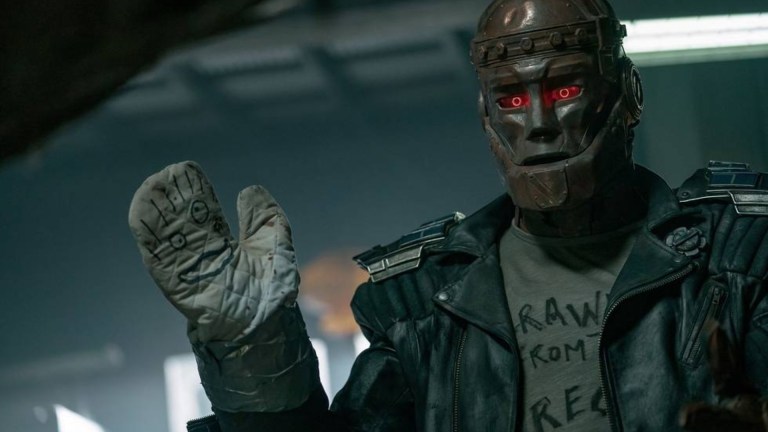 Unfortunately, HBO Max is adding a couple more DC shows to its ever-growing list of casualties. Titans and Doom Patrol have officially been canceled by Warner Bros. Discovery. Both shows still have another half of a season to air on HBO Max at a yet-to-be-determined date, but these season 4 episodes will serve as their final chapters.
While some viewers immediately assumed the newly appointed heads of DC Studios James Gunn and Peter Safran were to blame for the cancellations as they try to figure out how to move forward with the on screen DC Universe, Gunn took to Twitter to let fans know that this wasn't their decision.
"The decision to end the series precedes us," Gunn wrote on Twitter. "But I certainly wish the best for the talented group of creators, actors, and the rest of the crew that produced both shows."
Titans and Doom Patrol survived the transition to HBO Max from their original home on the short-lived DC Universe subscription service, but the series seemed to be running on borrowed time from the moment WBD took over and began canceling streaming projects. According to Variety, showrunners for both series had known that season 4 would be their last for some time, and therefore were able to give them "definitive endings." When asked about their respective cancellations, Titans showrunner Greg Walker and Doom Patrol showrunner Jeremy Carver expressed gratitude toward their fans and to DC Studios for the time they had with the series. 
"I'm immensely proud of our gifted cast, crew, and writing staff and their efforts in bringing to life all 49 episodes over the last five plus years," Walker said. "I couldn't have asked for better partners in Berlanti Productions, Warner Bros. Television, and HBO Max, and from the beginning, Geoff Johns and Akiva Goldsman. I'm incredibly grateful for their unyielding trust throughout this process. Lastly, I have to thank our incredible fans for their continued support, engagement, and the passionate community they've built around our show. We have six episodes left to unleash upon the world that we hope will give our beloved characters the creative closure we all know they deserve."
"To our wonderfully supportive partners at HBO Max, Warner Bros. Television, Berlanti Productions, and DC Studios, thank you for indulging us these past four seasons," added Carver. "Also, what were you smoking? To our brilliant cast, indomitable crew, fearless writing staff and, most of all, to our beautiful fans: thank you all the more. You made this a once-in-a-lifetime ride."
Titans and Doom Patrol have both been generally well-received, which makes their cancellation hit even harder. While Titans has certainly had a few misses over its four season run, it gave us the opportunity to see the Teen Titans in live-action for the first time. Doom Patrol has also consistently been one of the weirdest and experimental DC series, rivaled only by Peacemaker and Harley Quinn in terms of "what the hell is happening right now?" moments. I mean where else are you going to find a cursing robot with the voice of Brendan Fraser? Doom Patrol and Titans will definitely be missed, but it's at least nice to know that they had the chance to go out on their own terms.