News
Mindhunter Season 3 in Doubt as Cast Released From Contracts
Mindhunter season 3 has been put on indefinite hold while David Fincher works on his passion projects.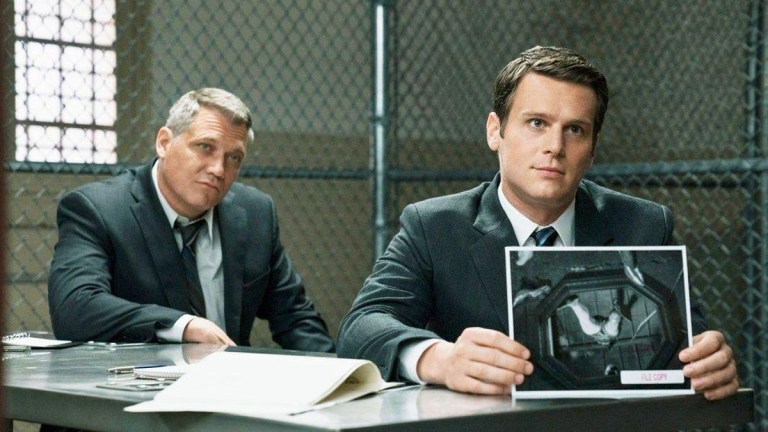 Mindhunter season 3 is now looking more unlikely, as Netflix has confirmed this week that the main cast have been released from their contracts and allowed to pursue other roles.
"David [Fincher] is focused on directing his first Netflix film Mank and on producing the second season of Love, Death and Robots," a Netflix spokesperson said in a statement about the decision. "He may revisit Mindhunter again in the future, but in the meantime felt it wasn't fair to the actors to hold them from seeking other work while he was exploring new work of his own."
Stars Holt McCallany, Jonathan Groff, and Anna Torv are now free to work on whatever they please, and will not be tied into a third season of the serial killer thriller series.
Deadline has heard whisperings that while Fincher is still absolutely absorbed in his Mankiewicz vs Welles biopic, Mank, and season 2 of animated series Love, Death, and Robots – both at Netflix – "there has been no meaningful communication between Netflix, the director and the cast about a third season" of Mindhunter at all. Apparently, the cast are willing to come back if and when Fincher decides he's ready or willing to work on Mindhunter again, though.
While not Netflix's biggest hit series by a long chalk, Mindhunter has a rabid fan base who have thoroughly enjoyed seeing Joe Penhall's small screen adaptation of John E. Douglas and Mark Olshaker true crime book, Mindhunter: Inside the FBI's Elite Serial Crime Unit, come to life. They will surely be disappointed with this news.
Mindhunter season 2, which arrived on the streaming service last August, had itself been delayed for some time when Fincher sent the show's writing team back to the drawing board after they cooked up what he seemed to indicate at the time was an undesirable batch of scripts. The planned back-to-back filming schedule for seasons 1 and 2 therefore never went ahead, and unfortunately produced a gap of two years between them.
Five seasons of the series had originally been touted at Netflix.
We'll bring you more on Mindhunter season 3 when we can.
Mike Cecchini is the Editor in Chief of Den of Geek. You can read more of his work here. Follow him on Twitter @wayoutstuff.
Read and download the Den of Geek Lost in Space Special Edition Magazine right here!