News
Lucifer Season 5 Trailer Teases Celestial Sibling Rivalry
Netflix has released the trailer for Lucifer's fifth and no-longer-final season, previewing a packed first-half ahead an August premiere.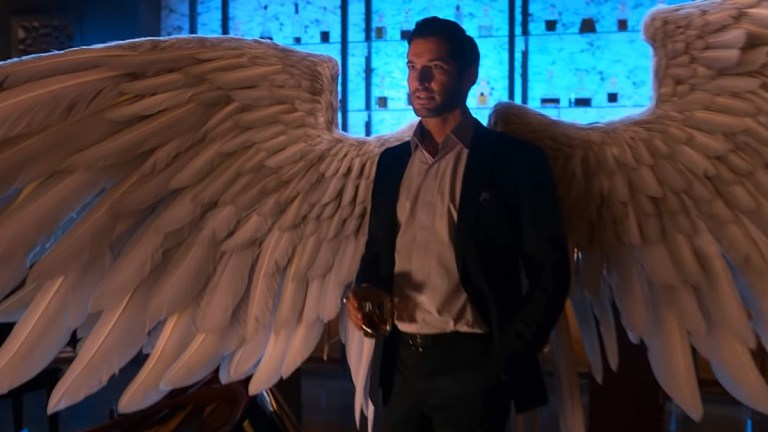 The trailer for Lucifer Season 5 has finally arrived, showcasing an array of epic events designed to serve as a bittersweet climax for the entire series—at least until Netflix went and renewed the series for Season 6 this past June.
Regardless, the hell-spawned crime series—an adaptation of the Lucifer Morningstar character of Neil Gaiman's imminently Netflix-show-spawning The Sandman comic book lore—now readies a return to Netflix with a 16-episode fifth season split into two parts, with the freshly-arrived trailer reflecting the impending release of the first eight.
On that note, check out the montage of monstrous mirth that is the Lucifer Season 5 trailer.
"I am not going to break Lucifer's life, I'm gonna take it."
Indeed, the trailer for Lucifer Season 5 makes the bold choice of giving away what would have been the most monumental swerve in the show's history, namely that the left-for-Hell Lucifer's apparent return to Los Angeles—and his recently-declared love to Chloe—is a ruse from an imposter in Lucifer's twin brother, the archangel Michael. Likewise, the clip makes Michael's motivations clear, pointing to trouble for everyone in Lucifer's Earthly gaggle. Of course, by the end of the clip, we see an appropriately teased epic sibling showdown between Michael and a returned Lucifer.
The trailer also yields other intriguing tidbits, including a clear shoutout to The Shining with the flashed context-deprived Kubrickesque shot of a small child riding a tricycle down the hallway of a spooky hotel. We also briefly see a black-and-white shot of Maze singing in a nightclub, which likely points to the 1940s-themed Episode 4. Additionally—while the trailer doesn't reveal it—it does seem that this clash of archangel brothers could ultimately see the intervention of a divine paternal mediator, with the casting news from this past January that Dennis Haysbert will play God himself this season. Moreover, fans enamored with Tom Ellis will more than likely be pleased with the fact that the series is no longer subject to the visual restrictions of network television, as clearly evidenced by what we see of the star in the trailer alone.
Nevertheless, it will be interesting to see how Lucifer continues to evolve in this second outing as a bingeable Netflix offering. After all, last year's Season 4, the show's Netflix debut, showcased a radical format change into an abbreviated 10-episode affair, which resulted in a season more focused on its ongoing plot points, although still distracted in a procedural sense from the occasional dropped body that needs solving. It nevertheless stood in stark contrast from Season 3's broadcast network run on Fox, which—due to some unconventional planning—ran 26 episodes (after 18 for Season 2 and 13 for Season 1).  
Lucifer's fifth season will see the series once again under the creative purview of showrunners Ildy Modrovich and Joe Henderson. Moreover, as the trailer affirms, the full cast of Tom Ellis, Lauren German, Rachael Harris, D.B. Woodside, Aimee Garcia, Kevin Alejandro and Lesley-Ann Brandt are all back. It all kicks off when Season 5 Part 1 hits Netflix on August 21.