News
Lucifer Season 5 Release Date, Cast, Episodes, Plot Details, and News
Lucifer landed a renewal for Season 5, which will stand as the show's final frame on Netflix.
Lucifer Season 5 is coming! Sadly, though, said fifth season of Lucifer, while recently expanded by Netflix to 16 episodes, will be the last we see of the show. BUT, it's so much more than we ever thought possible, so give yourselves a pat on the back if you joined in with the #SaveLucifer campaign – you have earned it!
In the latest news, it appears that an episode of Lucifer's fifth season will go the "Once More, with Feeling" route, set to showcase a musical episode! You can read more about that in the "Episodes" section below. 
Here's everything we know about Lucifer Season 5!
Lucifer Season 5 Release Date
There's no official release date for Lucifer Season 5 yet, but we'd bank on it arriving around the same time Season 4 did, in 2020. May-ish?
Lucifer Season 5 Cast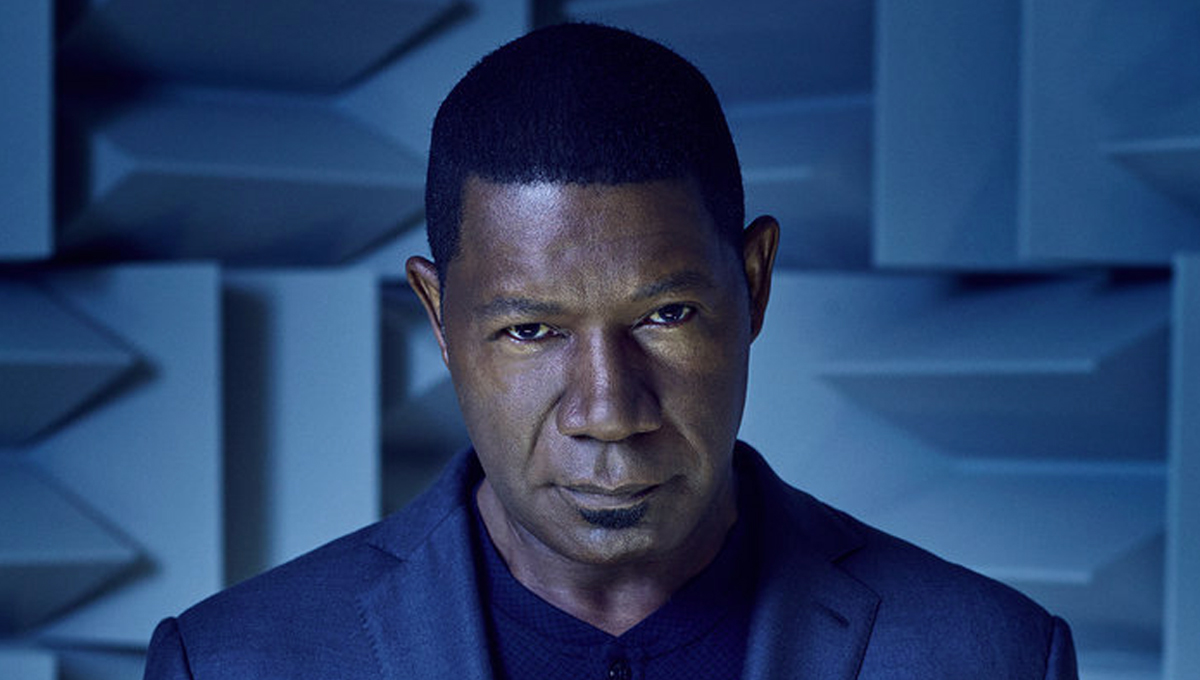 Dennis Haysbert is God. – That's not a hyperbolic declaration of fandom, it's the latest casting news for Lucifer Season 5, which, as EW reports, has cast the veteran actor for the recurring role of the frequently-referenced, but heretofore unseen deity father of Lucifer and his angelic siblings.
The gig will facilitate a reunion for Haysbert from his days as President David Palmer on Fox's 24, since cast member D.B. Woodside (Amenadiel) played his brother and Chief of Staff, Wayne, on that series. Of course, in this case, he'll be playing the father (both in the familial and ontological sense), to Woodside's angelic character. As Haysbert tells the outlet:
"Every time I see D.B., there's always this fondness and this connection…We worked on a show that was arguably one of the best shows ever produced in television, so you're going to have a kind of camaraderie," he says, before adding with a laugh, "I don't know how I went from brothers to father. We're celestial. We can do that."
Of course, the core cast of Tom Ellis, Lauren German, Rachael Harris, D.B. Woodside, Aimee Garcia, Kevin Alejandro, and Lesley-Ann Brandt will all return for Lucifer's swan song on Netflix.
Lucifer Season 5 Episodes
Lucifer Season 5 will total 16 episodes, reflecting a recent expansion. However, Netflix is lightening the binge load with a bifurcated release strategy. In a set visit piece for The Kelly Clarkson Show (seen immediately below), star Tom Ellis revealed that the final season will be released in split form, explaining, "Season 5 of Lucifer is going to be split into two halves. Netflix is going to drop eight episodes, there's going to be a little break, and then they're going to drop another eight more episodes."
Lucifer Season 5, Episode 10, will be called "Bloody Celestial Karaoke Jam," which, as the title implies, will be a musical episode, as revealed to EW.
While no plot details were divulged, showrunner Ildy Modrovich confirms that it will contain multiple musical numbers, explaining "We wanted to have a real grounded story reason why they're signing and dancing, and not just, 'Oh, this is going to be the one where everybody sings and dance,'" adding, "It's been a little game of Tetris [planning the episode] but it's super fun. It's going to be amazing. It's going to be just such a bucket list thing for me."
Interestingly, the musical will be preceded by a 1940s-themed offering for Episode 4, which is also confirmed to contain two song performances.
As they did during the build-up to Season 4, the creative coalition of Lucifer provided an early glimpse at the upcoming season's premiere episode with a look at the script cover, which, besides the credits, uncovers the potentially plot-revelatory title, "Really Sad Devil Guy," written by Jason Ning and directed by Eagle Egilsson.
It's not hard to guess why said "Devil Guy" is really sad. After all, the Season 4 finale's cliffhanger moment saw Lucifer reluctantly leave his comfy crime-solving L.A. existence for a return to his rather spartan accommodations as king of Hell; a sacrificial move made to circumvent a disastrous prophecy that was said to occur when Lucifer finds his first love, who he eventually realized was not Eve, but Chloe all along.  
Interestingly, the title reveal also settles a guessing game started by showrunner Ildy Modrovich, who cheekily provided the hint of four words starting with R, S, D and G. She would provide a postmortem tweet on said guessing game, stating:
"Mystery solved!!! Although… my fav of the guesses might be: Rediscovering She Devil Goats."
Lucifer also recently landed extra episodes for its fifth and final season – six more, to be exact, bringing Season 5's total to 16 episodes!
The upgrade is worth celebrating, since Netflix's initial rescue of the series came with a bit of episodic austerity, with just a 10-episode order for Season 4. While fans were grateful for the rescue, it was somewhat of a tough pill to swallow after the show just came off its Season 3 run on Fox, which contained 26 episodes – the result of Fox schedule shifts that led to unaired Season 2 episodes getting jammed into the 2017/2018 Season 3 run as "bonus episodes."
Indeed, Lucifer's 16-episode Season 5 run will nearly match its Season 2 run (18 episodes) and even exceed Season 1 (13 episodes).
The news arrived as activity appeared to be quite heavy inside the show's writer's room/tiki bar in recent days, evidenced by some tweets.
Lucifer Season 5 Plot Details
Netflix is hinting big things for Lucifer's final season, expressing in the renewal statement:
"We're thrilled that Lucifer fans around the world have embraced this series on Netflix, and we can't wait to give them the big finish they've all been waiting for."
Executive producers Ildy Modrovich and Joe Henderson added "We are so incredibly thankful to Netflix for resurrecting our show last season, and now letting us finish the story of Lucifer on our terms. Most importantly, we want to thank the fans for their incredible passion and support. The best is yet to come!!"
As for star Tom Ellis? He'll see you in Hell…
thanks to the lucifans, #lucifer's story will come to an end the way it should: the fifth and final season is coming to @netflix. pic.twitter.com/EvknS5AVHK
— Lucifer (@LuciferNetflix) June 6, 2019
Lucifer Season 4 (big spoilers coming) ended with Lucifer and Chloe finally admitting their feelings for each other, but the heartbroken Devil decided to leave her and return to Hell to prevent an apocalypse on Earth, foretold in a prophecy that seemed legit.
Showrunners Joe Henderson and Ildy Modrovich admitted to TVLine that they've both known how Lucifer Season 5 will begin "literally since we started Season 4," and teased "we also have one other, really fun toy to play with, that we know is going to be a big guiding factor in Lucifer Season 5, so we're excited about that, too."
Hmmm…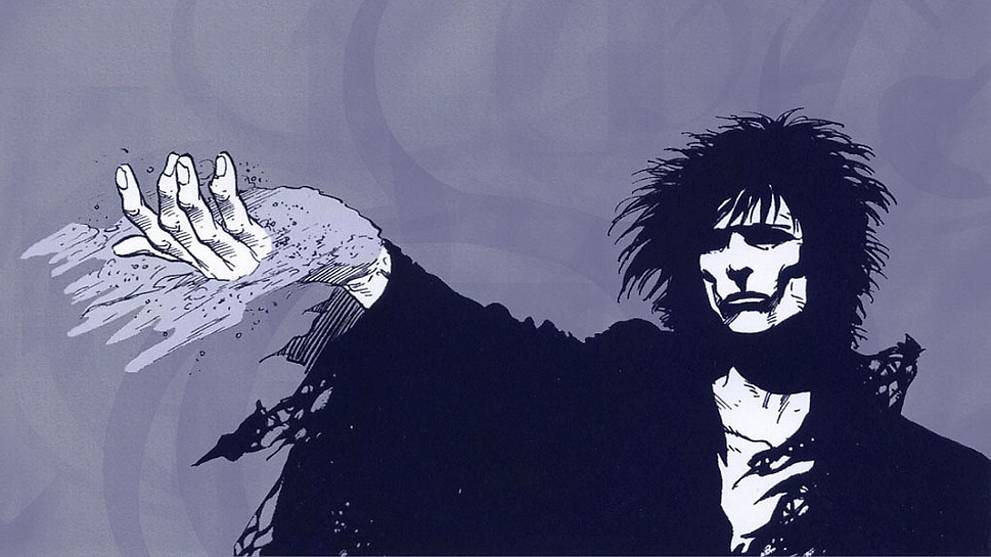 …On a pertinent note, Netflix announced something rather interesting on July 1, a TV series adaptation of The Sandman, the iconic DC/Vertigo comic of Neil Gaiman (and arguably his most famous work), which, besides the eponymous embodiment of all dreams, also featured the suave, hedonistic club-owning version of Lucifer, on which the Lucifer TV series is based. While no details were confirmed, the Netflix connection certainly raises the possibility that Tom Ellis's Lucifer might just have some cameo appearances to make on The Sandman. Of course, that is still just the stuff of speculation… for now.
Joseph Baxter is a contributor for Den of Geek and Syfy Wire. You can find his work here. Follow him on Twitter @josbaxter.