News
Lucifer Season 6 Renewal Confirmed by Netflix, Sets Final Season Again
Netflix has officially brought Lucifer back from the brink for a sixth and supposedly final season.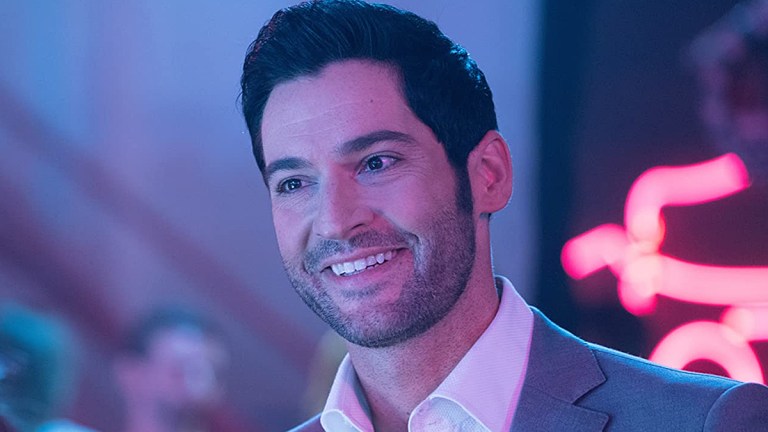 Lucifer has successfully pulled off yet another reprieve from hellish cancelation with Netflix's official renewal for Season 6.
Indeed, to paraphrase a quote attributed to Charles Baudelaire famously used in The Usual Suspects, "The greatest trick the Devil ever pulled was convincing the world that his show got canceled." In this case, Lucifer's procurement of a sixth season occurs after a year's worth of bittersweet advance goodbyes by way of social media in the lead-up to Season 5, which was officially designated as the show's final season. Now, the title of Lucifer's purported final season has been handed down to the freshly-ordered Season 6, as Netflix reveals in a teaser video.
Of course, we've seen the show pull off astounding saves before after having started life on broadcast network Fox, on which it aired for three seasons before getting the axe in 2018. The abrupt nature of that cancelation—aided by a passionate fandom—prompted a rescue by Netflix, which premiered Season 4 in May 2019, and is now scheduled to premiere the first part of—the heretofore final frame—Season 5 on August 21, representing a victory of sorts over March's COVID-caused production shutdown.
Yet, for all the shocking splendor that comes with Netflix's renewal of Lucifer Season 6, the move was hardly surprising at this point. That's because talks already started this past February between Netflix and showrunners Ildy Modrovich & Joe Henderson about the possibility of extending the show's lifespan with Season 6. However, the process hit a snag in April due to a contract dispute between star Tom Ellis and production company Warner Bros. Television, although an agreement was eventually reached by late-May, which left the ball in Netflix's court.
While no official reason was given for Netflix's resurrection of Lucifer, it might have something to do with the streaming giant's long-term plans related to another television project intrinsically connected to the series, namely The Sandman, an adaptation of Neil Gaiman's iconic, Gothically-toned DC/Vertigo comic book series, which Netflix ordered last year. Pertinently, the hedonistic, martini-sipping Los Angeles nightclub-owning Lucifer Morningstar, played by Ellis on the television series, originated in the pages of The Sandman, thusly rendering the show a comic book spinoff series—albeit with the added elements of a crime procedural. Now, with a television series based on the comic book series from which Lucifer was originally spun-off now on Netflix's backlog, it seems as if the idea might be to keep the show around long enough for the proverbial hand-off to The Sandman, specifically with a crucial backdoor pilot at some point, presumably in Season 6. – This idea, of course, remains in the realm of speculation.
Besides the hardball-contract-negotiating star, Ellis, Lucifer Season 6 is expected to see the return of co-star Lauren German and (barring any plot developments,) the rest of the supporting cast, which consists of names such as Rachael Harris, Kevin Alejandro, Lesley-Ann Brandt, Aimee Garcia, Inbar Lavi, D.B. Woodside and Graham McTavish, all of whom reportedly have deals in place from the finalized May negotiations.
Lucifer Season 5 is set to hit Netflix on August 21, on which it will premiere the first half of its 16-episode frame. Consequently, with no date currently set for Season 5's second half, it's safe to assume that—pandemic-related complications notwithstanding—we might get to see Season 6 around 2022 at earliest.