News
Lincoln Rhyme Canceled by NBC After One Season
NBC crime drama Lincoln Rhyme: Hunt for the Bone Collector will not return for a second season.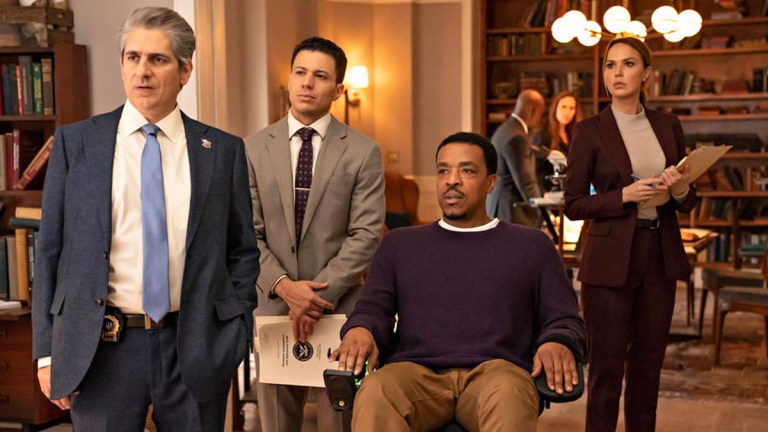 Lincoln Rhyme: Hunt for the Bone Collector will cease any kind of hunt, at least on NBC, which has canceled the serial-killer-chasing drama after an abbreviated inaugural season.
NBC's cancelation of Lincoln Rhyme, reported via Variety, was a two-birds-with-one-stone move that also saw the nixing of another freshman offering in the Bradley Whitford-headlined comedy, Perfect Harmony. While no official explanation was given for the cancelations, the move obviously occurs during a time of intrinsic uncertainty with NBC's 2020-2021 season plans still draped in mystery as productions remain halted in the wake of the ongoing COVID-19 crisis. Thus, while the pandemic has become the go-to generic answer for delays and cancelations, it is, nevertheless, an unavoidable factor.
Lincoln Rhyme made a heralded arrival on NBC this past January 10 with a lengthy title referencing The Bone Collector, which identifies it as an adaptation of Jeffery Deaver's novel and the hit 1999 movie of the same name starring Denzel Washington and Angelina Jolie. The small-screen version, developed by creators/executive producers Mark Bianculli and VJ Boyd, starred Russell Hornsby as the title character, paralyzed detective Lincoln Rhyme (Washington's role in the film), and Arielle Kebbel as a beat-cop-turned Rhyme's right-hand, Amelia Sachs (Jolie's role in the film), joined by a cast that consisted Michael Imperioli, Roslyn Ruff, Brooke Lyons, Tate Ellington and Ramses Jimenez.
The series fielded the tough task of Deaver's adapting macabre crime thriller story into television series form. Compounding the difficulty was the fact that said series was a primetime crime procedural for a Big Three network, not an uncensored cable/streaming showcase. Yet, Lincoln Rhyme lived up to its titular task of a serial killer pursuit while shifting narrative focus between Rhyme, Sachs and even the Bone Collector himself (Brían F. O'Byrne), who experienced his own arc in a double-life conflict between his identity as a sanguine husband and his homicidally-obsessive endeavors. Overall, the series successfully balanced its main narrative while sporadically breaking from the Bone Collector pursuit to field a murder-of-the-week scenario.
The series—a co-production of Universal Television and Sony Pictures Television in association with Keshet Studios—operated under the purview of showrunner Barry O'Brien, who also served as executive producer, joined in that capacity by creators Bianculli and Boyd, along with Seth Gordon (who directed the pilot), Steve Shill (also a director), Avi Nir, Alon Shtruzman, Peter Traugott and Rachel Kaplan.
Ratings-wise, Lincoln Rhyme wasn't a phenomenal performer, but was hardly a flop. The series debuted in its Friday 8 p.m. timeslot to Nielsen numbers of 4.3 million viewers, subsequently experiencing typical post-pilot viewer decline to finish its 10-episode Season 1 run with an average of 3.656 million viewers, with a 0.47 rating in the 18-49 demo; numbers that are close enough to another hit NBC Friday night drama, The Blacklist, which posted an average of 4.266 million viewers and a 0.55 for its recently-concluded seventh season, and was renewed for Season 8 this past February with plans remaining firm. However, as mentioned, the coronavirus's unraveling of the production schedule has altered the normal bottom line for the entire industry; a costly development for renewal-seeking freshman shows like Lincoln Rhyme.
Indeed, it does appear that NBC's cancelation is firm and logistically-minded, especially as scripted television has been rendered barren. Compounding that notion, July 15 will see NBC's launch of premium streaming platform Peacock, which would have been an optimal place for a show like Lincoln Rhyme to continue if the network had even a passing interest in maintaining the series.