News
MacGruber TV Series Confirmed for NBC Peacock
Will Forte's SNL sketch-turned 2010 movie, MacGruber, will continue its MacGyver-parodying ways on NBC's Peacock service.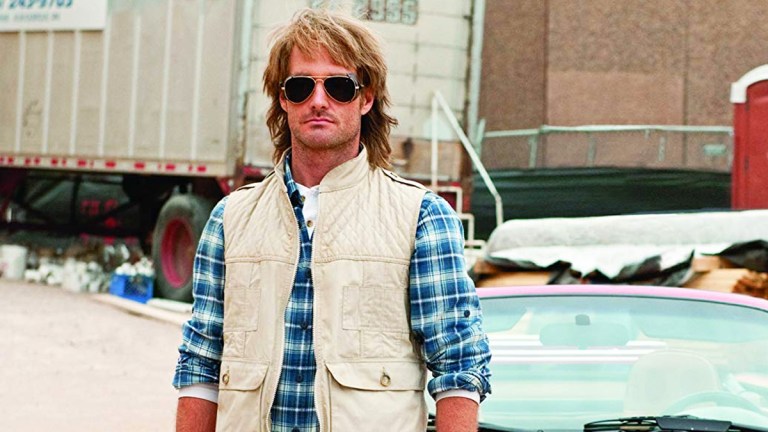 Dear readers, you now officially inhabit a world in which MacGyver and MacGruber TV shows exist concurrently! – Don't worry, you're not in The Twilight Zone or some bizarre multiverse, just the era of peak television.
NBC's upcoming streaming service, sentimentally called Peacock, has unveiled a slew of new shows for its ever-growing lineup of original programing ahead of the imminent announcement of the platform's launch date (revealed to be July 15). Amongst the developmental lineup is MacGruber – yes, you read that correctly, MacGruber, the former highlight recurring sketch of Will Forte's near-decade run on Saturday Night Live, which eventually spawned the box-office-anemic 2010 cult-classic comedy feature of the same name. Interestingly enough, Forte himself teased such a TV project on an appearance on The Tonight Show with Jimmy Fallon back in February 2019.
Residing at Universal Television, the MacGruber television series will, of course, star Will Forte, who also serves as writer and executive producer. He'll be joined by a writer/director/executive producer in Jorma Taccone, who, also known as a member of comedy trio The Lonely Island, directed Forte in the 2010 movie. Additionally, John Solomon will serve as writer/executive producer, joined by a gaggle of executive producers from Broadway Video such as Lorne Michaels, John Goldwyn and Andrew Singer & Erin David.
NBC has provided a plot-revelatory logline for the MacGruber series, which reads:
After rotting in prison for over a decade, America's ultimate hero and uber patriot MacGruber is finally released. His mission: to take down a mysterious villain from his past — Brigadier Commander Enos Queeth. With the entire world in the crosshairs, MacGruber (Will Forte), Vicki and Piper must race against time to defeat the forces of evil. Only to find that evil … may be lurking within.
Further Reading: Peacock: NBC Streaming Service Release Date, Shows, Price, and News
Based on the fact that only Forte is confirmed in the logline's parenthetical credits, one might assume that the characters of Vicki and Piper – played by Kristen Wiig and Ryan Phillippe respectively in the 2010 film – have yet to be cast, raising questions about the film actors' returns. Indeed, Wiig, Forte's former SNL castmate (with whom he also co-starred in 2014's The Skeleton Twins), has seen her career surge in recent years, and is taking the comic book movie villainess plunge with her role as the Cheetah in June's Wonder Woman 1984. Phillippe, on the other hand, is coming off the cancellation of his USA Network Shooter series, and barring a few film dramas on his backlog, might be available.
Of course, for those who may not be initiated, MacGruber, which debuted on SNL in a January 2007 episode, has Forte rocking a mullet and a DIY demeanor as a comical doppelganger of Richard Dean Anderson's iconic 1988-1992 ABC television character, MacGyver, except for the fact that everything he attempts to fix – which, in the SNL sketches, is typically a rapidly counting-down bomb – becomes worse off. However, as referenced earlier, CBS revived MacGyver in 2016 with a reboot series starring Lucas Till; a series that continues to thrive in its signature lineup of primetime procedurals, leading to this bizarre momentary intersection in which parody and source material co-exist in the television ether.
We will keep you updated here on NBC Peacock's MacGruber as the news arrives!
Joseph Baxter is a contributor for Den of Geek and Syfy Wire. You can find his work here. Follow him on Twitter @josbaxter.