News
John Mulaney & the Sack Lunch Bunch Gets Two More Specials at Comedy Central
Comedy Central has cut a deal to swipe John Mulaney and his Sack Lunch Bunch crew from Netflix for more specials.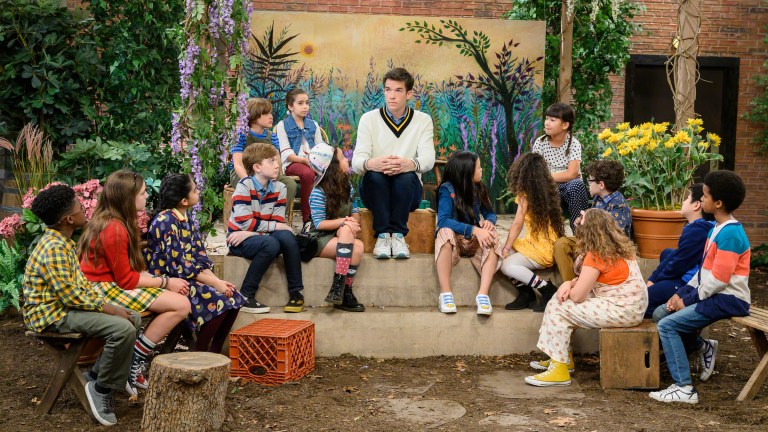 Prolific standup comedian John Mulaney last filmed a special for Comedy Central in 2012. Now he's coming back…and he's bringing some friends.
Comedy Central announced today that it has reached a deal with Mulaney to produce two more John Mulaney & the Sack Lunch Bunch specials for the network, rather than the project's native Netflix. Mulaney will return as the star and executive producer of both specials. One special will be holiday themed and will reunite the cast of the original. 
"I was an intern at Comedy Central when I was barely older than the kids in the Sack Lunch Bunch. I wasn't a very good intern, so I am psyched they hired me again. We are thrilled to bring these specials to Comedy Central: a place where I have had so many good times," Mulaney said in a statement.
John Mulaney & the Sack Lunch Bunch first premiered on Netflix on December 24, 2019, and proved to be a fun little holiday hit. The 70-minute special was a children's music variety show in the vein of Sesame Street or The Electric Company, but written with Mulaney's comedic sensibilities. The "Sack Lunch Bunch" was made up of 15 child actors, aged 8-13. Comedy Central's announcement seems to indicate that at least one of the upcoming specials will feature a new roster of child actors, while the originals will return for the holiday special.
The original special also featured guest appearances from Richard Kind, André De Shields, Natasha Lyonne, Annaleigh Ashfrod, David Byrne, and of course: Jake Gyllenhaal as Mr. Music. It was written by Mulaney and Markia Sawyer. Rhys Thomas directed the special and Eli Bolin composed the music.
"We couldn't be more excited about John's return to Comedy Central and hope this is just the beginning of a long-standing partnership," said Chris McCarthy, President of ViacomCBS Entertainment & Youth Brands.
John Mulaney received a Comedy Central Presents episode in 2009. He recorded stand up special New in Town for the network in 2012. In addition to his stand up comedy career, the New York-based comedian is best known for his time as a writer on Saturday Night Live. He has since returned to host three well-received episodes. Mulaney voices Andrew Glouberman on Netflix's Big Mouth and voiced Spider-Ham in Spider-Man: Into the Spider-Verse. 
There is no early indication on a release date for the new Sack Lunch Bunch installments. But start wondering now which songs you'd like to see a sequel too. One more round of "Pay Attention" sounds nice.