News
Happy Valley Series 4 Won't Happen, and That's Perfect
Creator Sally Wainwright has made it clear that this is the definite end for Happy Valley.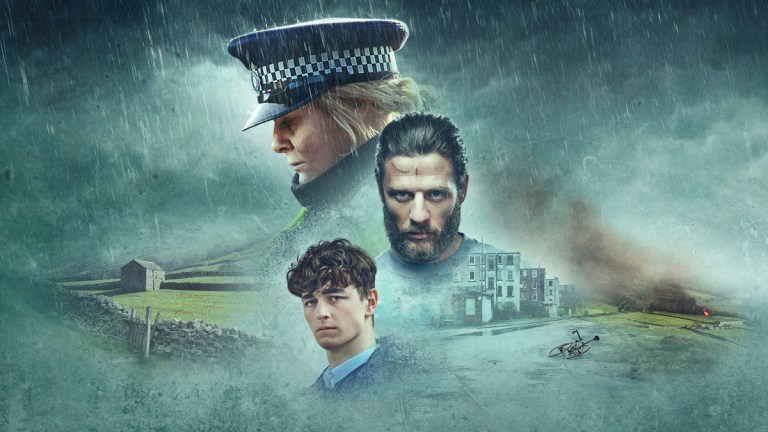 Warning: contains spoilers for the Happy Valley finale.
By the end of its second series, Happy Valley knew exactly what it was and where it was heading. For all its drug dealer, kidnap and serial killer plots, this story was really about the triangular relationship between a boy, his grandmother, and his monstrous father. Its central dramatic question was which way the boy – Ryan – would go: towards Tommy Lee Royce's cruelty and weakness, or towards Catherine's strength and decency? Nature or nurture? Pessimism or hope?
In its Series 3 finale, Happy Valley answered that question so resoundingly you felt stupid for ever thinking it could be in doubt. Strength and goodness won out over selfish inhumanity. Ryan was nothing like Tommy Lee Royce. How could he ever be? He'd been raised surrounded by love and was a product of his upbringing just as much as Royce was a product of childhood neglect, cruelty and squalor. 
That question answered, Happy Valley is now complete. The Series 3 finale ended with Tommy Lee Royce dead, Ryan happy and well-adjusted, and Catherine at peace. To re-enter that story now would be to disturb that peace. Creator Sally Wainwright and actor-producer Sarah Lancashire have been clear that this is the definitive end of the series, and praise be. It's a rare thing in TV for a story to be held in higher regard than ratings and international sales – and in this case, it's paid off with record numbers tuning in to Series 3 on BBC One and iPlayer.
Speaking to Variety in late 2022, Wainwright said, "It's good to know when to stop — to put that signal out there that this is very definitely the final series. We're not going to end it on one of those compromised 'we might come back or we might not' endings. We're very definitely not coming back."
Wainwright also told Radio Times Magazine, "Just because it's been successful, we weren't going to let it drift on until it became a pale shadow of itself." Amen to that. Speaking at the BFI Southbank series 3 launch, Happy Valley executive producer Will Johnston similarly assured the crowd, "We're really not doing any more. It's not a trick from Sally, we're not going to announce a new series … I really don't anticipate that we'll be doing any more."
Wainwright has form on prioritising story over a quick result. After Series 2 of Happy Valley built on the success of Series 1, she could have rushed out a third run to capitalise on the momentum. Instead, she waited six years to conclude this story, allowing enough time for child actor Rhys Connah (who plays Ryan) to age to the point she needed to tell this particular story. They could have recast Connah with an older actor, but didn't, choosing authenticity over the easy option.
It was clearly the right move. Not only is Rhys Connah great in Series 3, with the perfect sense of vulnerability for the part, it means something for this cast to have remained intact. A crucial plot point in the finale involved characters flicking through photographs of Connah through his childhood. As a viewer, it's satisfying to see those and know they're of the same kid we met in 2014 and not a replacement.
Series 3 was always going to be about Ryan making his own mind up about Tommy Lee Royce, Wainwright explained to Radio Times earlier this year: "It involved Ryan being old enough to have some agency in the world and to have some more developed opinions about his dad."
As Wainwright told Variety, "A narrative has gone across all three: in season 1, Catherine and Tommy came face to face outside Ryan's school, and in season 2, they almost came face to face in the crematorium, at Tommy's mum's funeral. In season 3, there's a very big face-to-face showdown. The kind of cathartic showdown that people have waited for." You can say that again.
Happy Valley Series 1-3 are available to stream on BBC iPlayer in the UK. Series 3 will stream on AMC+ in the US in May.