News
Ghost Rider Actor Willing to Return to the MCU
According to former Agents of SHIELD actor Gabriel Luna, the chances of Robbie Reyes returning to the MCU aren't zero.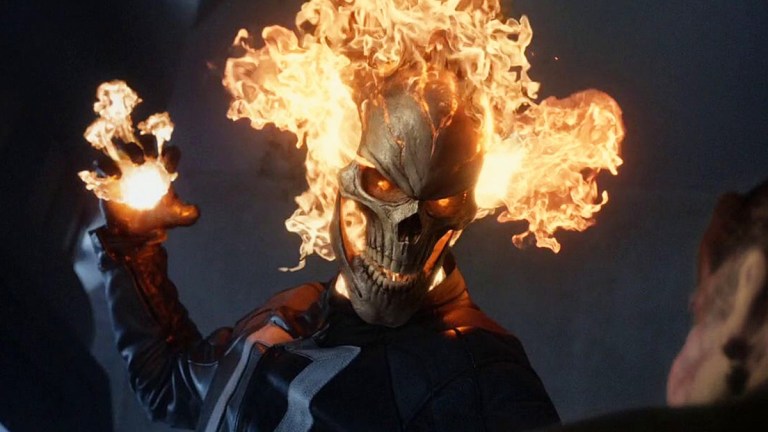 Even though Agents of SHIELD and its loose connections to the Marvel Cinematic Universe seem to be a thing of the past, there still might be a chance for fan favorite characters to return if the circumstances are right. We've already seen Anson Mount reprise his role as Black Bolt from the short-lived Inhumans series in Doctor Strange in the Multiverse of Madness, and thanks to the ever-expanding multiverse of the MCU it could be only a matter of time before we see other fan-favorite characters appear.
Gabriel Luna, known for playing Roberto "Robbie" Reyes a.k.a Ghost Rider in Agents of SHIELD, recently told The Hollywood Reporter that he's open to returning to the role, saying "It's wonderful that people love Robbie and grew to love him as much as I did. I'm always open to telling a good story. So if it all comes across and the pieces are there, then I'm absolutely happy to do it. I keep myself physically able, and with the way they're taking things, truly anything is possible."
He says that even though he may have had an answer more along the lines of "I'm happy with what we did, and if all people ever get to see or remember are those ten episodes of Agents of SHIELD, then that's something I could live happily with my entire life" if asked two-and-a-half years ago, that he's ultimately proud of the character and appreciates the love his fans still have for Robbie. Luna goes on to say that his return as Ghost Rider is ultimately in Kevin Feige's hands, but "should they ever come knocking, my door is open. You're right. From the way that the story is unfolding, the multiverse certainly opens up that door that I previously may have been on my way to closing. It's Hollywood, man. Things change overnight, so I'd be open to a conversation."
Introducing Robbie as Ghost Rider into the "true" MCU theoretically wouldn't be too difficult, and not just because anyone can appear in the Multiverse Saga. Robbie's storyline in Agents of SHIELD revolved heavily around the Darkhold and the supernatural horrors it could unleash onto our world. Even though Wanda Maximoff (Elizabeth Olsen) appears to have destroyed at least one version of the Darkhold in Multiverse of Madness, that definitely wasn't the last we've seen of the darker corners of the Marvel universe.
With Dane Whitman a.k.a. Black Knight (Kit Harrington) introduced in Eternals, the Blade reboot that's still in production, Agatha's (Kathryn Hahn) spinoff series, and literally everything included in Werewolf by Night, this foray into the supernatural and occult is the perfect time for Robbie Reyes to take on the mantle of Ghost Rider once again. Luna's arc on Agents of SHIELD was arguably one of the best in the series' seven seasons and it would be amazing to see Robbie return in any capacity. If we only get one character from Agents of SHIELD in the MCU, Robbie is at the top of my list.