Features
Gangs of London Season 1 Recap: The Story So Far
As the complex crime drama returns, we catch up with the main events of Gangs Of London's first season.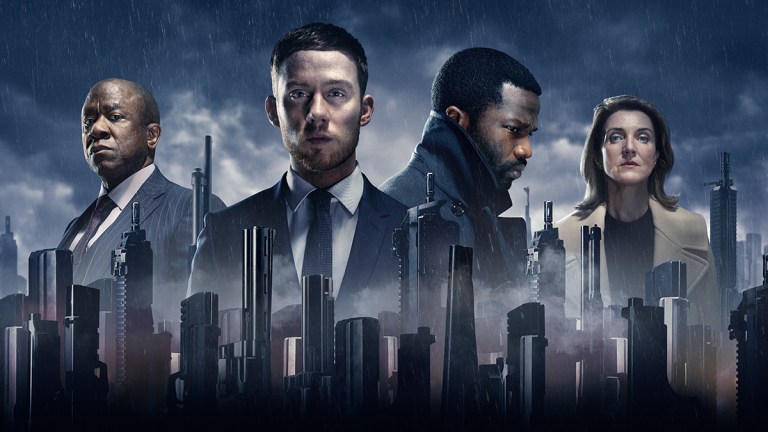 Spoilers for season 1 of Gangs of London
An action-packed crime drama from the mind of The Raid's Gareth Evans, Gangs of London thrilled viewers during the 2020 lockdown with its sprawling, complex first season. Centred around the death of London crime kingpin Finn Wallace and the power vacuum it creates, the show introduced us to a variety of international criminal factions all vying to be the city's top dogs.
With many of season one's dangling threads likely to be picked up in season two (now in the hands of regular series director Corin Hardy), what better time to revisit the shadowy goings-on of the show's alt-universe London? If you don't have 10 hours to spare though, don't worry… Join us as we boil down the complexities of season one's key plot points – including the major players, rivalries and revelations…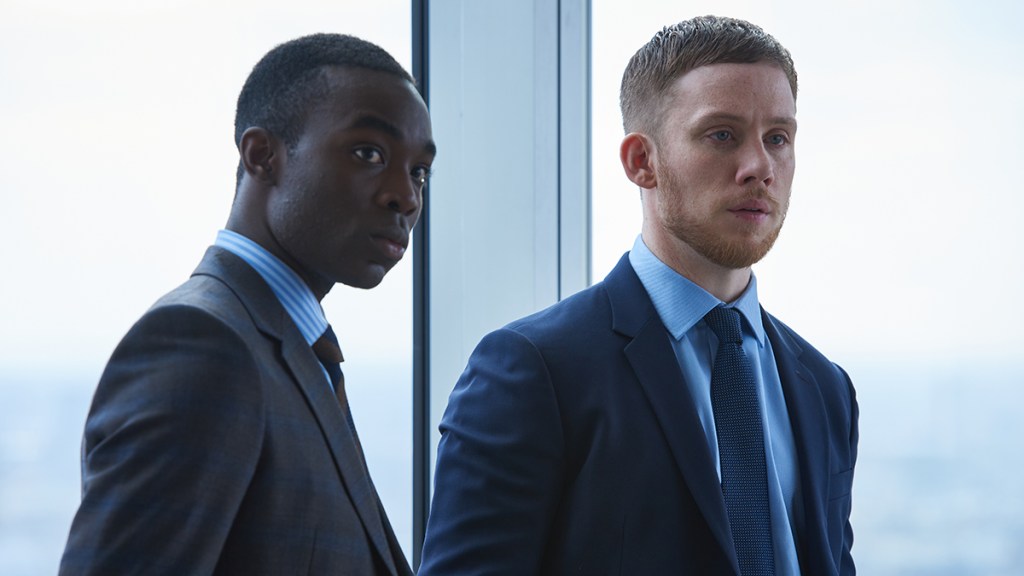 Families divided: the Wallaces vs the Dumanis
Finn Wallace (Colm Meaney) is dead – shot in the face by a frightened Traveller kid while visiting a mysterious flat in "Little Albania". But who really killed him? That's the real question on everyone's lips – especially those of his son, Sean (Joe Cole). 
Finn's death leaves a huge void – in his family, his business (property development with a side of money laundering) and London's criminal underworld. The burden of power falls on Sean, whose thirst for vengeance and need to prove himself results in some questionable decision-making – much to the concern of Finn's business partner and best friend, Ed Dumani (Lucian Msamati), and his son, Alex (Paapa Essiedu), who runs the books and woos the investors.
Backed by his mother, Marian (Michelle Fairley), Sean embarks on an increasingly rash and heavy-handed crusade to find his father's killer. After a violent retaliatory strike against the young perp's Traveller site brings too much attention, Ed is even more convinced – as was Finn – that the impulsive Sean shouldn't be running the show. And it seems he's not the only one, with the Wallace empire's shadowy investors making a number of attempts on the young gangster's life as they seek to install Alex, a dependable and level-headed numbers man, as the face of the company instead.
With the revelation that it was the investors who commissioned the hit on Finn – as a response to him threatening to quit the business – and Ed and Alex's decision to go along with their master plan, Sean dramatically severs ties with the Dumanis. Going off the grid, Sean decides to make a statement to the investors by toppling a recently-built luxury Wallace tower with a bomb. But before he can enact his plot to bring the whole system down, he's shot through the face (a rather apt callback) by…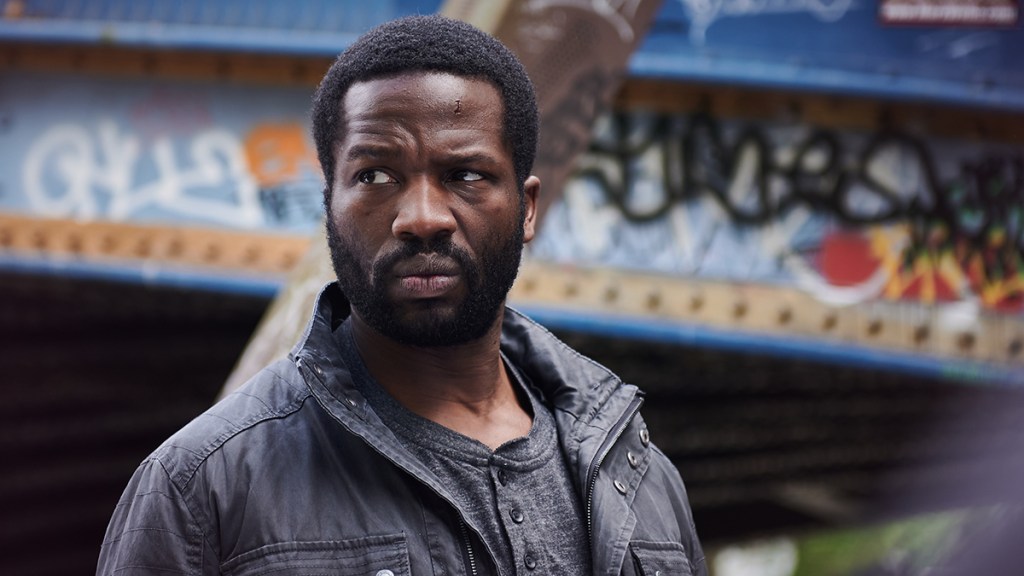 Elliot: an undercover cop in too deep
Former squaddie turned undercover cop Elliot (Ṣọpẹ́ Dìrísù) manages to worm his way into Sean's inner circle by helping to track down and rescue Finn's injured driver – gaining vital information on the kingpin's killer in the process. Having proven his loyalty and his kickass credentials in a series of bruising smackdowns, he's welcomed into the fold as Sean's de facto bodyguard and right-hand man – even taking a bullet for the young gangster. However, the astute and experienced Ed remains rightly suspicious of him.
Elliot's newfound position allows him to pass a steady stream of intel on the Wallaces and Dumanis to his police handler, Vic (Jing Lusi). But his closeness to Sean and his burgeoning relationship with Ed's daughter Shannon (Pippa Bennett-Warner) causes a headache for Vic's superiors, who fear he's getting in too deep. The final straw comes when he fails to save a fellow "UC" from a grisly death at the hands of the Wallace gang, and the order is given to "bring him in".
Sean finally uncovers Elliot's secret and invites him to his hideout for a final showdown. Elliot plans to arrest him but is intercepted by the investors, who make him an offer he can't refuse: take out Sean and protect Alex, in exchange for Shannon's safety and his own freedom. He accepts, shooting Sean and ensuring Alex "remains in play" by helping him escape a police raid unscathed. Unbeknownst to Elliot, though, Shannon has killed Vic after finding out his true identity – which should make for an interesting lovers' reunion, to say the least.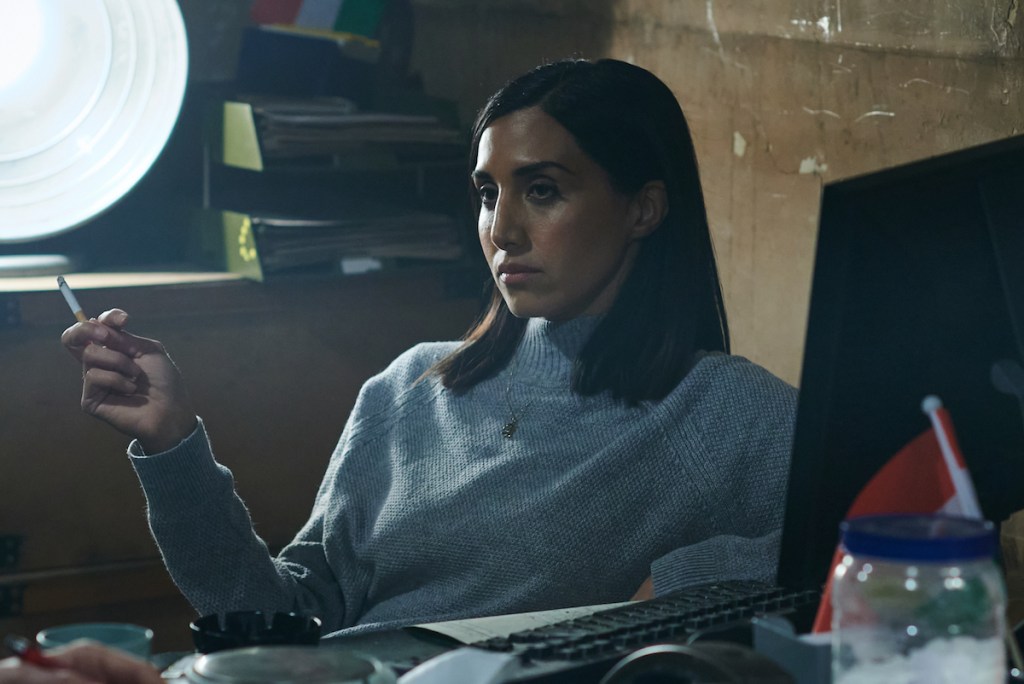 Major beef: Asif and Lale's deadly rivalry
One of the first season's most bitter rivalries is the one between Lale (Narges Rashidi), a Kurdish gang leader who oversees the distribution of heroin in London, and Asif (Asif Raza Mir), head of the Pakistani mafia and father of London mayoral candidate, Nasir (Parth Thakerar). Lale isn't simply out for power, though – her outfit is funding her fellow freedom fighters back home.
When Sean demands that the "tap stays off" in the wake of his father's murder, all of London's gang leaders are blocked from trading drugs in the city – everyone, that is, except for the powerful Asif. A defiant Lale, furious that her trade has been locked down but that Asif's is allowed to continue, hits the Pakistani don's supply chain and steals £5 million worth of heroin being smuggled inside cattle. It's not just business – Asif's hand in her husband's death means this grudge is very personal.
Sean vows vengeance on Lale for breaking his embargo. When she attempts to smuggle her profits back to Turkey to help her people buy weapons and supplies, Sean intercepts the shipment and threatens her family, using them as leverage to coerce her into an alliance.
Asif is apoplectic to discover that Sean and his new nemesis are "getting into bed together". He wreaks bloody revenge by sending an assault team to massacre her entire crew, though she narrowly escapes. Sean vows to hit back on her behalf but Ed and Alex advise against it, telling him he "bet on the wrong dog". Her empire in tatters, Lale only has one play left… After Nasir is announced as London's new mayor, Asif prepares to celebrate the victory but instead finds his son murdered. With her revenge finally complete, Lale returns to Kurdistan – but something tells us this feud is far from over.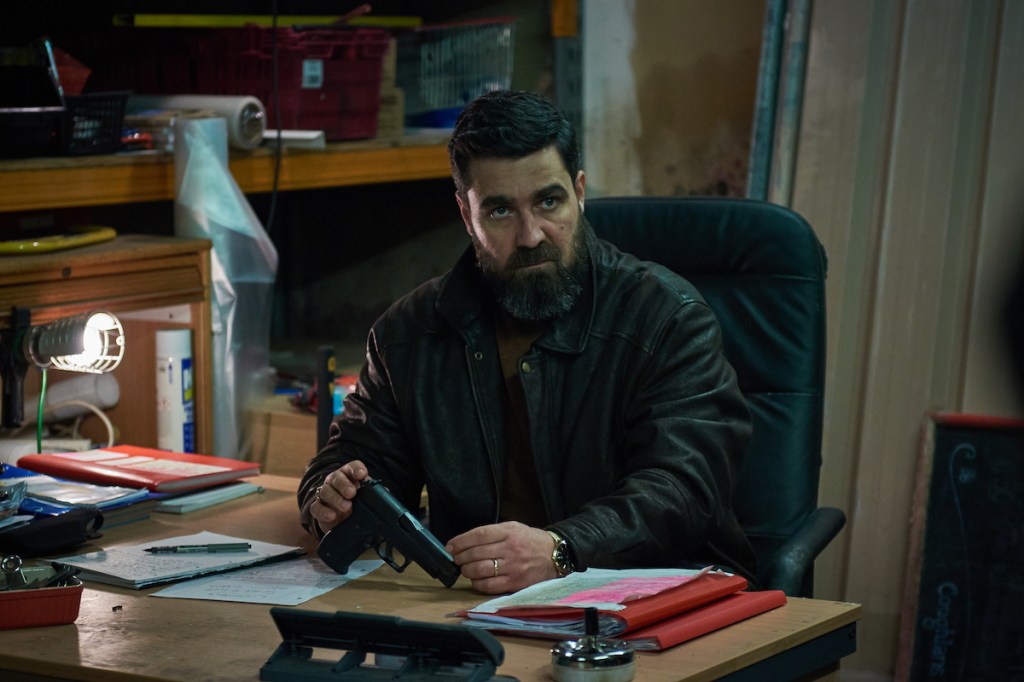 Luan: a badass boss with big ambitions
Luan (Orli Shuka) is the chief of an Albanian criminal network whose secret deal with Finn – and ownership of the building in which he was killed – initially leads to him being appointed prime suspect by the Wallaces and the Dumanis. But, as with so much in this alt-London gangland, nothing is quite what it first seems…
A man with big ambitions to grow his own property empire in the capital, Luan is revealed to have carried out a hit on the family of an Albanian mafioso to whom Finn owed a big debt. In return, Finn had agreed to "wash" half a billion pounds' worth of Luan's money – a deal that he'd kept off the books. Luan is nervous about that deal being honoured, especially because his cash includes an investment from ruthless Nigerian crime lord Mosi (Richard Pepple), who's expecting a payout.
After Luan helps to save Sean's life during an ambush, the Wallace crew agrees to fulfil Finn's promise. Alex oversees the money transfer, but the cash is swiped by a mysterious third party (later revealed to be Finn himself, who had planned a clearout of the Wallace accounts before his death). Luan accuses Ed of setting him up, but Ed tells him they've both been screwed over.
Mosi arrives in London with a small group of machete-wielding henchmen, demanding his stolen money. When Mosi threatens his wife and daughter, Luan's survival instinct kicks in: he snaps into beast mode, cutting down Mosi's men with their own blades before skewering his rival. In the bloody aftermath, Luan's wife persuades him to leave London temporarily to let the Wallaces, Dumanis and other gangs fight it out – and return once the city is ripe for the taking.
Marian, Floriana and Finn's big secret
The matriarch of the Wallace family, Marian is a formidable force to be reckoned with. Her suspicions of her husband's infidelity are proven correct when, thanks to a trusted PI, she discovers that Finn had been spending millions on "building a new life" – including a yacht and a private island to disappear to.
It turns out that, on the night he died, Finn had been planning to visit a young woman named Floriana (Arta Dobroshi), who has gone missing. Under the instruction of the mysterious investors, Floriana – heavily pregnant with Finn's child – is being held in a basement by Danish mercenary Leif (Mads Koudal). Helped by Leif's mother, Floriana gives birth. With Leif otherwise engaged on a mission to hunt down Sean, Floriana manages to escape her prison with her newly born baby.
After the collapse in relations between the Wallaces and the Dumanis, Marian and Ed meet in a graveyard. She bargains for him to let her get Sean out of the country but he refuses, saying the investors will kill Alex if he doesn't comply. They pull guns on each other but Ed shoots first, leaving Marian slumped on a bench. An unlikely saviour, Floriana later comes to Marian's aid with a promise: "I'm going to help you." In the fight against the all-powerful investors, teaming up seems like a shrewd option – but will Marian agree?
Gangs of London is available to stream on Sky Atlantic in the UK. It arrives in the US on Nov. 17.