Reviews
Endeavour Series 8 Episode 1 Review: the Inspector Morse Transition Begins
Morse deals with an IRA death threat and the lingering effects of last series' shocking finale in Striker. Spoilers.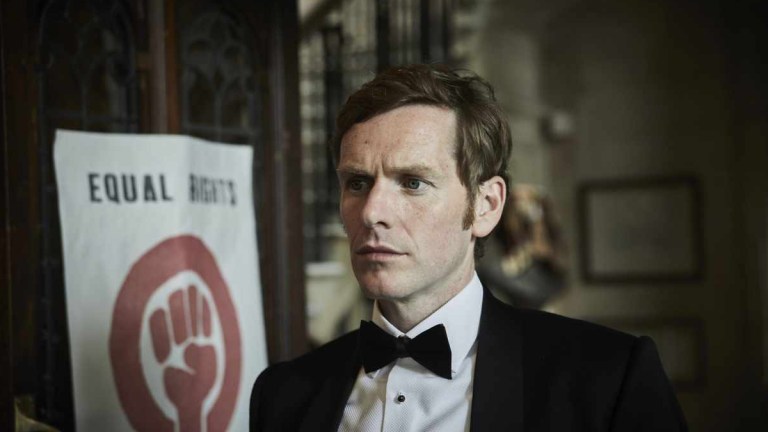 Endeavour Series 8 Episode 1 Review: 'Striker'
Warning: this Endeavour review contains spoilers.
It's 1971, and Oxford's finest are, as ever, dealing with all of humanity's worst impulses. Endeavour Morse (Shaun Evans) wakes up late from a hangover, leaving DI Thursday (Roger Allam) waiting in vain for his usual morning lift to work from his Detective Sergeant. It's not behaviour we'd expect from our Morse…except, of course, it is, when you think about it.
John Thaw's Inspector was a man who suffered silently, and it's that version of the character that the sensitive, easily hurt young man we met back in Endeavour's pilot episode nine years ago is growing into. It isn't going to be fun to witness, but it's what we signed up for. The shocking events of series seven's finale, in which any last vestiges of Morse's innocence were snuffed out forever, are never discussed directly, but they're here, nonetheless. As Morse bitterly remarks to Joan Thursday late in this episode, that situation ended how it had to. A master manipulator took away somebody he'd grown to love, and a brief idyll ended in disaster. The worst of it is, we know that it won't be the last time he's hit by such despair.
That acid note of disappointment has been present for a while in Morse's behaviour, but it's sourer than ever now. The two cases he's confronted with in 'Striker' don't do a great deal to improve his mood, either. At first glance, they don't seem to have much in common. A bomb blast rings out through the quads of Morse's alma mater, Linacre College. A young secretary, Margaret Widdowson, has opened a lethal package and is killed instantly.
As pathologist Max DeBryn puts it with his usual quiet compassion, she wouldn't have had time to register what was happening. As we approach the end for Endeavour, time to flag up how great James Bradshaw's been as Max throughout. An entire life conjured effortlessly through gesture and tone: instantly believable as a younger version of the character played by Peter Woodthorpe in Inspector Morse's early episodes.
Similar plaudits are owed to Sean Rigby, who's also faced the tough task of capturing a man already familiar to us from Morses past. The DS Strange we meet in 'Striker' is an altogether more dapper, organised man than we've seen him before; someone who, like Morse, is in search of a little more to fill his life than take-home murder cases and dinners for one. At least, that's what we might deduce from the concerned look on his face as he opens his invitation to a Masonic function, for which a date is most definitely expected.
It's Joan Thursday, for whom Endeavour's carried a torch for years, that Strange settles on as his potential plus one. She's back home in Oxford again, working at a women's refuge as part of her employment with Welfare. Joan's flattered by the unexpected invitation, and – much to Strange's evident surprise – she accepts. Would you believe me if I say that I called this particular development last year? Probably not, but it always seemed clear that something pretty serious had to happen to disrupt the budding friendship between Strange and his former housemate, given how fractious their relationship in Inspector Morse will turn out to be…
Morse is stuck with this episode's other case: a phoned-in threat against the life of Oxford Wanderers' star striker, Northern Irish international Jack Swift (Julian Moore-Cook). Football is entering its baroque phase in '71, with rising salaries and glamour girls galore. Morse, for whom sports, money and women are, shall we say, thorny subjects, isn't exactly living his best life when he's assigned to act as Swift's bodyguard. In a world where players are given names like the 'Doncaster Dynamo' (your South-Yorkshire-born reviewer might have to pinch that one herself), the glory days of Keegan and Best are conjured, though they're never referred to here. This episode is full of other old ghosts, however, and when the link between the two cases is revealed, we finally come to understand who really wants Jack Swift dead, and why.
1971 was a year of great turmoil and loss in Northern Ireland, the consequences of which resonate to this day. That complex political situation was, I thought, handled less sensitively than it could have been in this episode, but viewers from NI deserve the last word on that subject. A shame, as this is otherwise a series with a keen eye for its period. This episode gives us Max Bygraves' song hailing the virtues of the UK's new decimal currency (yes, really) and an appropriately jaded take on the seedier side of '70s Britain: the land of Get Carter and The Good Life, as much a mass of fascinating contradictions as it is today. It remains to be seen where series eight will take Endeavour Morse, but, on this evidence, a rough road lies ahead.
Endeavour series 8 continues on Sunday the 19th of September at 8pm on ITV.