News
Endeavour: Will There Be a Series 9?
"A ninth series certainly hasn't been commissioned" says Endeavour creator Russell Lewis, but how likely is the currently airing series 8 to be the end of the Inspector Morse prequel?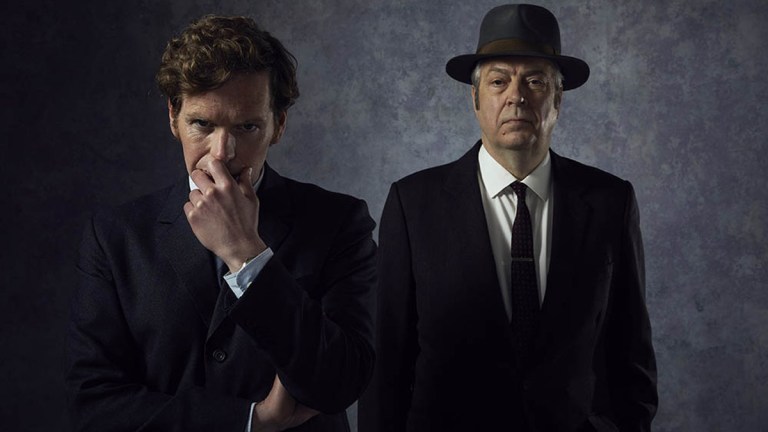 All prequels head towards a predetermined endpoint, the question is how long they spend getting there. In the case of ITV's Inspector Morse prequel Endeavour, that endpoint won't be the moment that the baton passes from Shaun Evans' incarnation of the detective as a younger man to John Thaw's first appearance as the character. "We don't plan to take it up to 1987 – that's a fairly safe bet!" Endeavour creator Russell Lewis told Den of Geek in 2019. Considering that it took six series for the drama to cover just half of the 1960s, that comes as no surprise.
If Endeavour's deadline isn't calendar-based, it looks likely to be character-based. For almost a decade, fans have been watching the young detective's gradual transformation from what Lewis describes as Morse's "bright-eyed and bushy tailed" first appearance in the 1965-set 2012 special, to the lugubrious and cynical older Morse recognisable from the John Thaw years. Between series one and six, the character "had a lot of the stuffing knocked out of him," said Lewis, and he's taken even more of a beating since then. By the looks of the series eight opener, there's even rougher terrain ahead.
The question is: will series eight's three films cover enough personal ground to make Morse the man he's going to become? A highly talented detective but heavy-drinking bachelor who lives alone, with no mention of his erstwhile mentor DCI Thursday.
They may have to be, as Endeavour series nine has not yet been commissioned, Lewis confirmed to The Observer's Mark Lawson ahead of the series eight launch. Shaun Evans suggested to Lawson that the decision on whether "there might be more to do" will rest on how series eight is received. UK viewer figures have remained steady across the previous seven series.
This isn't an unusual situation for the drama, Lewis told us in 2019. "Every year, we had to wait – certainly to begin with – to see if we were going again. So we always finished the series at a place that was satisfactory if we never came back […] if force majeure had happened, if any of us had been struck by lightning, we could have left it there."
Lightning strikes notwithstanding, Roger Allam, who plays DCI Thursday, was less cautious than his co-star about a potential ninth series, telling The Observer: "I would be very surprised if there weren't a few more to wrap things up. So that those who are interested in such things can go from the end of Endeavour to the beginning of Morse, while knowing, for example, why Thursday is never once mentioned by the older Morse." Allam hopes that the reason his character is never mentioned by Morse is due to Thursday dying "a spectacular death", but is doubtful that ITV would allow it.
Much has been made of the fact that the series eight finale, due to air on ITV on Sunday the 26th of September, will be Endeavour's episode number 33 – which brings the prequel's total to match the total number of Inspector Morse episodes. Would there be a Morse-like, crossword-solving satisfaction to ending the prequel on the same number, as well perhaps, as a sense of respect at not extending further than the parent show?
However the numbers work out, Lewis does have "an ultimate super-terminus" in mind for Endeavour, he told Den of Geek in 2019, "and we'll see if we get there." The sixth series marked the drama entering its third act, said Lewis, adding "As the Fab Four said on Sergeant Pepper: we're getting very near the end." Will the current run bring the curtain down on that third act, or is there room for an encore?
Endeavour series eight is currently airing on Sunday nights at 8pm on ITV.