News
Doom Patrol To Stream First Three Season 1 Episodes For Free
HBO Max is making the first three episodes of Doom Patrol season 1 available on YouTube in advance of the season 2 premiere.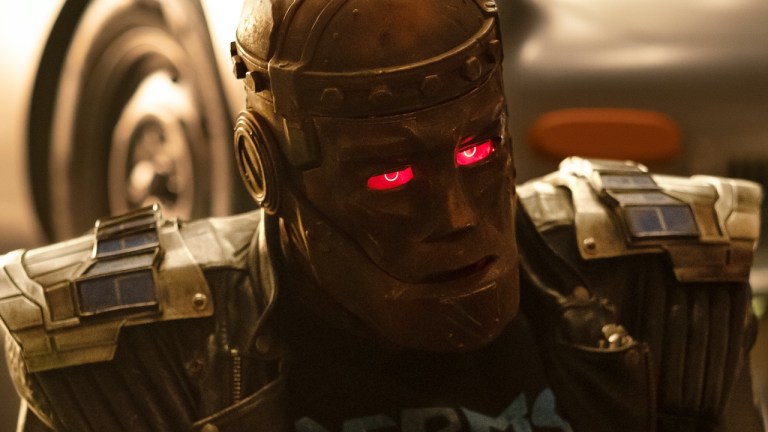 The arrival of WarnerMedia's new streaming service, HBO Max, may have come with a little brand confusion here or there. But it's hard to argue that the consolidation of all of Warner's content onto one Internet hub hasn't created opportunities for some HBO and/or Warner fans to branch outside their usual content comfort zone.
Now Warner is set to expand that comfort zone a little more by making some episodes of HBO Max's Doom Patrol available to all for free in advance of the show's second season premiere. On Monday, June 22 at 7:30 p.m. ET/4:30 p.m. PT, the first three episodes of Doom Patrol season 1 will be available on DC's YouTube channel and broadcast live from Rooster Teeth's YouTube channels outside of HBO Max's paywall
In addition, Rooster Teeth will be creating a special "Doom Talkers" after-show to follow each episode. The first three episodes of Doom Patrol Season 1 and Doom Talkers will be available for free on RoosterTeeth.com. With the addition of Doom Patrol to Rooster Teeth, this brings the number of streaming services the young DC series has appeared on up to three. The show first premiered on February 15, 2019 as the second ever live-action show on DC Universe (after Titans). Doom Patrol season 2 is set to premiere on both DC Universe and HBO Max on June 25.
Doom Patrol is based on the offbeat superhero team of the same name first created for DC comics by Arnold Drake, Bob Haney, and Bruno Premiani in 1963. Grant Morrison would go on to popularize the team with a successful run in the early '90s. The show follows Cliff Steele/Robotman (Brendan Fraser), Rita Farr/Elast-Girl (April Bowlby), Crazy Jane (Diane Guerrero), Larry Trainor/Negative Man (Matt Bomer), and Vic Stone/Cyborg (Joivan Wade) as they form a new kind of superhero squad under the guidance of Niles Caulder/The Chief (Timothy Dalton).
The first season of the show is pure joyful madness. It featured concepts vast and bizarre like Alan Tudyk as the villainous narrator Mr. Nobody, talking born-again Christian cockroaches, and the introduction of beloved sentient road Danny the Street.
One can only imagine how much stranger things will get in season 2. HBO Max's official description for this batch of episodes reads:
"DC's strangest group of heroes — Cliff Steele aka Robotman (Brendan Fraser), Larry Trainor aka Negative Man (Matt Bomer), Rita Farr aka Elasti-Woman (April Bowlby), Jane aka Crazy Jane (Diane Guerrero), and Victor Stone aka Cyborg (Joivan Wade) — are back again to save the world. That is, if they can find a way to grow up…both figuratively and literally. Following the defeat of Mr. Nobody, the members of the Doom Patrol now find themselves mini-sized and stranded on Cliff's toy race car track. Here they begin to deal with their feelings of betrayal by Niles Caulder aka The Chief (Timothy Dalton), while confronting their own personal baggage. And as each member faces the challenge of growing beyond their own past traumatic experiences, they must come together to embrace and protect the newest member of the family: Dorothy Spinner (Abigail Shapiro), Niles' daughter, whose powers remain a mysterious but real threat to bringing on the end of the world."
It's unclear how long Doom Patrol season 1's first three episodes will be available to stream for free, so those interested should strike while the iron is hot on Monday.