Features
Doctor Who: Why Jodie Whittaker's Doctor Needs an 'Everybody Lives!' Moment
Is the current Doctor's unabashed joy being overwhelmed by cynical and grimdark storytelling?
Doctor Who! The children's own show that adults adore.
Doctor Who, as a format, requires an intrinsic joyfulness in its stories to be so adored. If adventures become too continually grim, or not sufficiently fun, then ultimately there'll be a tipping point where it becomes implausible for the story to continue. Why, ultimately, would the character keep travelling if they weren't enjoying it? And even if they did, would this be something that would sustain a family audience?
It's not that you can't have darkness in Doctor Who, it's just that it can't be sustained and eventually something has to give. As such, there's an inherent optimism in a lot of Doctor Who, even in episodes where it isn't high in the mix. For the show to make sense, there has to be some hope that wrongs can be righted.
For example: even though William Hartnell's Doctor starts off trying break his own programme by getting rid of Ian and Barbara as quickly as possible, the show quickly settles into "a great spirit of adventure"; the Second Doctor comforting a grieving Victoria by pointing out that "nobody else in the universe can do what we're doing" followed by the Doctor letting Victoria leave the TARDIS because it's the best thing for her. In both cases, the gesture is one of compassion. The Fourth Doctor refers to Sarah Jane Smith as his best friend and she only leaves because he has to go somewhere she can't (His home planet of Gallifrey, something that on original broadcast had more dramatic weight as he'd only visited it once before in the series and then been forced into regeneration and exile).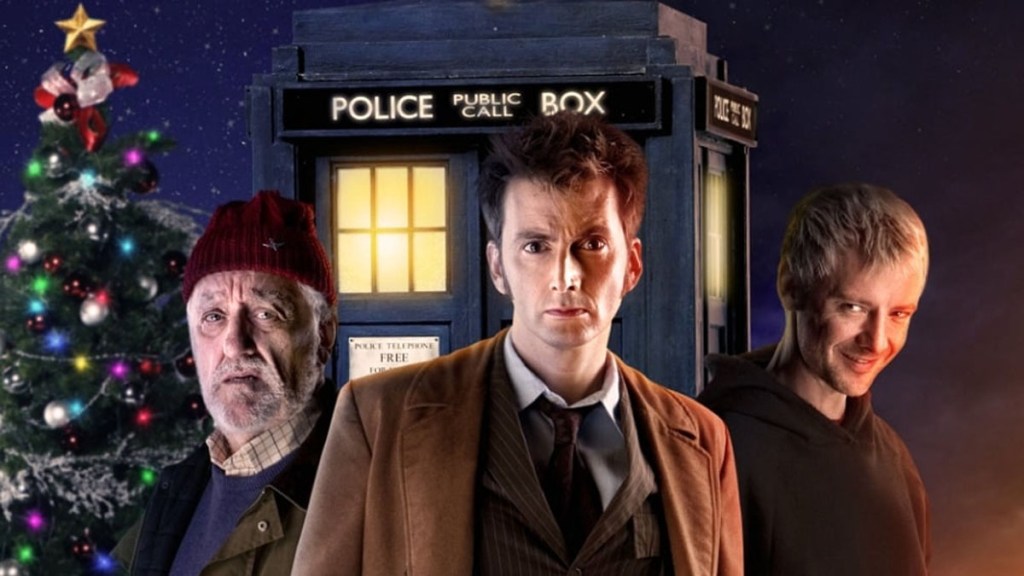 When Russell T. Davies relaunched the show in 2005, the unspoken idea became explicit. "Can I just say: travelling with you…I love it," says Rose Tyler, who – despite portentous trailer statements – survived her travels. In episodes of The Sarah Jane Adventures Russell T. Davies expanded on the Tenth Doctor's victory lap in 'The End of Time' to make it more celebratory, giving past companions happy endings (some in stark contrast to their grim fates in Nineties' spin-off media). The departures of Rose and Donna are tragic, but the journeys to get there are framed in terms of joy and excitement.
The next showrunner, Steven Moffat, preferred happy endings. Companions had previously been married off (Susan, Vicki, Jo, Leela, Peri) as they left the show. Amy Pond got married and stayed, travelling with her husband. This was a leap forward, but unfortunately the following series' pregnancy storyline was handled poorly and attempts to deal with its repercussions were not successful either. Clara, the next companion, dared to be like the Doctor but unlike Donna managed to both die and have a happy ending.
Moffat enjoyed Immortal LGBT+ Women Having Adventures in Space so much that he used it again for Bill Potts in Series 10. An important aspect of both characters' storylines is that they suffer a terrible fate, but the version of Doctor Who in which companions die is rejected in favour of one where they get what they live happily ever after. Moffat, a comedy writer to his core, was unwilling to make Doctor Who a story where travelling on the TARDIS left you in a worse place. Davies also tried to give his companions happy endings of sorts to ameliorate their loss.
If we look at the populist peaks of the show, Doctor Who has never been overwhelmingly cynical. Whenever it's been taken in a darker direction it usually rejects that approach in favour of a lighter balance. In Season 21 the show put its characters through a series of almost unrelenting grimness ('The Awakening', the story where a demonic entity attempts to get an entire village to slaughter each other is the light and fluffy one) culminating in the Fifth Doctor's heroic regeneration story 'The Caves of Androzani'– voted the best Doctor Who story in several polls – where the Doctor goes to extreme lengths to save his companion and distances himself from the violence that surrounds him.
And then in the next story 'The Twin Dilemma', the Sixth Doctor strangles his companion.
Taking 'Grimdark' storytelling to mean stories in which violence and misery is perpetuated throughout the story universe in a seemingly never-ending cycle, that period in the show's history is a perfect example of it. Why diminish one of the finest stories ever by immediately negating the heroism involved? Why would you have the main character reject the violence that he'd become a part of only to immediately embrace it again? Among the many problems it means we have a Doctor/companion relationship that seems grim at best. Why would you keep travelling with someone who strangled you, refused to apologise and then continually harangues and shouts at you? I don't watch Doctor Who to see the companion trapped in an abusive relationship. I also don't think it's a coincidence that the ratings went down as the production team systematically removed as much hope from the show as possible, ridding it of that great spirit of adventure. After 'The Twin Dilemma',the show was put on hiatus, and ultimately cancelled.
Which brings me to the current version of the show.
I don't think Jodie Whittaker is miscast or that the current version of the show is woke nonsense – which is a relief because I think using the phrase 'woke nonsense' unironically is quite the red flag. I think that the enthusiasm Jodie Whittaker has for the part hasn't been used well, because we currently have a Doctor who is great at showing unabashed joy travelling the universe, but whose stories lean towards grimdark and don't give her anything approaching 'Everybody lives!'
One of the most lauded episodes in Series 11 is 'Rosa', which was co-written by Malorie Blackman and showrunner Chris Chibnall. In it, the TARDIS crew see Rosa Parks in the run-up to her being arrested for violating segregation laws, and need to stop Krasko – a mass murderer from the future – interfering in this event and stopping it from happening.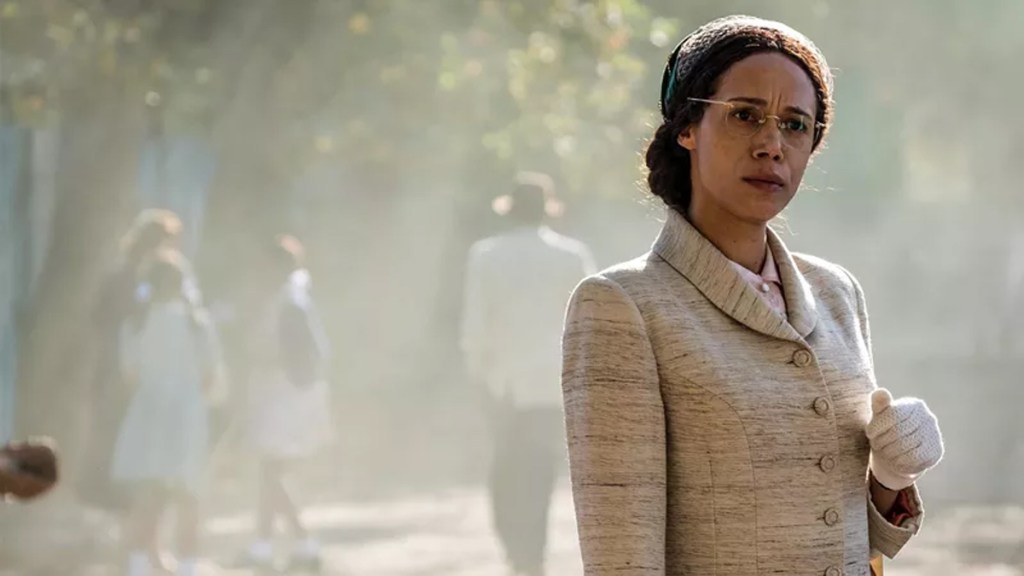 The inclusion of Krasko makes an interesting and depressing point in this story, and I'd be fascinated to know the villain's development in the writing process. For what we have here is a story about an important act of defiance that changed human history, and is celebrated for its impact, alongside an acknowledgement that there will still be racists in the future. In fact, there will be racists who murder 2,000 people in the future. Racism and its associated violence is not, the episode says, going to go away.
In isolation this might seem like optimism tempered with caution, but since Chris Chibnall became showrunner, edgy, provocative ideas have crept in and given stories a cynical edge. Small moments have a cumulative effect, such as Epzo's story about his mother in 'The Ghost Monument', Robertson surviving 'Arachnids in the UK' without learning any moral lessons and indeed likely to cause more suffering, 'Kerblam!' ending with the system that blew up an innocent woman being allowed to continue (while closing the warehouse for four weeks and offering employees two weeks' holiday pay), Daniel Barton escaping freely in 'Spyfall' while the Doctor wipes the memories of someone doomed to die, 'Orphan 55' shows us the unavoidable destruction of the human race, as does 'Ascension of the Cybermen'. Under Moffat, we had some episodes ending with cynical quips that left a bad taste in the mouth, but under Chibnall the bad taste is there before the outro quip.
Series 11 showed us a joyful Doctor in a nasty universe, and the latter regularly overwhelms the former, but at least ended with Graham and Ryan clearly rejecting murder as a solution. Series 12 was less focussed on real-world evils, and uses them on the fringes of its storytelling (with the Doctor now seemingly embroiled in the universe's cynicism, using Nazis to imprison a Master now played by a British Indian actor), but we're still getting real issues reflected back at us along with the message that the Doctorcannot sort this, which is based on the false assumption that this is what Doctor Who is for.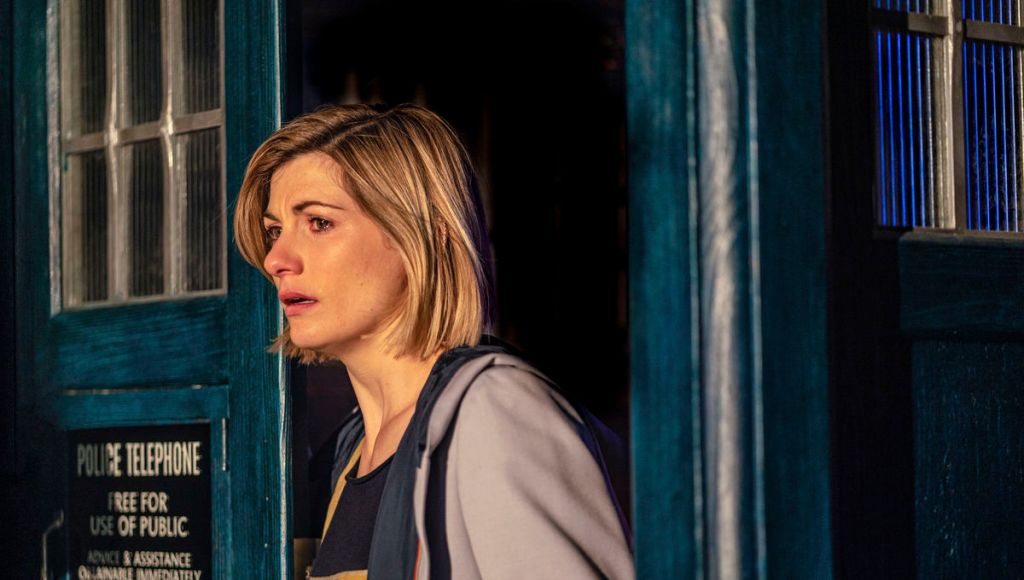 I hope that this is building towards a reversal, that the Thirteenth Doctor gets her Androzani moment where she gets to take a stand against everything that she's seen. However, we have now had a fully grimdark finale as the lasting impression of Doctor Who for nine months. 'The Timeless Children' has proven controversial for its approach to continuity; as well as the retcon of the Doctor's history this was a 'Twin Dilemma'(also the last story in its season) to 'The Day of the Doctor's Androzani. The heroism is now nullified. When we watch 'The Day of the Doctor'and the day is saved at the end of the story, now we know all the Doctor has done is defer those deaths (those two billion children's deaths) and the cycle of violence will continue. At the end of 'The Timeless Children'the following is presented to us as the good guys winning:
The heroine cannot bring herself to destroy the animated corpses of her entire species, so Joe from Derry Girls has to do it for her. An entire planet now a lifeless husk. The main character's centuries of trauma are revealed. Their best friend is now a genocidal maniac.
This is Doctor Who in 2020: violent, cynical, cyclical. A mirror when it should be a window. If Series 13 repeats these trends then I fear history may repeat itself once more. But then, what is Doctor Who mostly about if not seeing a cycle of oppression and then breaking it?