News
How Will Doctor Who Say Goodbye to Jodie Whittaker in Her Last Episode?
Here's what we know so far about the Thirteenth Doctor's final adventure and Regeneration in the BBC Centenary episode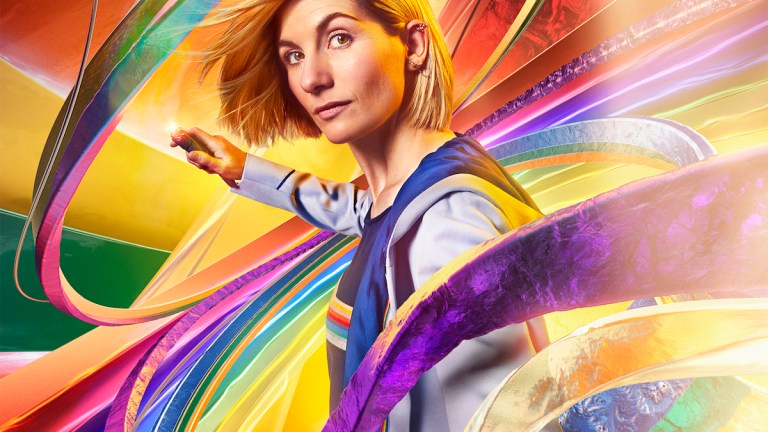 When Jodie Whittaker regenerates during Doctor Who's BBC Centenary special this autumn, we'll be saying goodbye to one of the series' most beloved and memorable incarnations of the infamous timelord.
The first ever female Doctor, Jodie was also voted the fans' second favourite Doctor of all time in a 2020 Radio Times poll, but her reign hasn't been without controversy. From debates on whether there should even be a female Doctor (spoiler alert: there should) to series 13 having three episodes cut due to the Covid-19 pandemic, plus the show's producers defending lower-than-usual ratings, it's been a bit of a rollercoaster for the Thirteenth Doctor.
Just what is in store for Whittaker's final episode?
The following article contains potential SPOILERS for Jodie Whittaker's final episode of Doctor Who
Chris Chibnall's Swan Song
When it was announced that Jodie Whittaker was leaving the show, showrunner Chris Chibnall also confirmed his departure, meaning the pair started and ended their run on Doctor Who together.
We've also since had confirmation that both Yaz (Mandip Gill) and Dan (John Bishop) have filmed their final episodes, and Doctor Who's current composer Segun Akinola also announced he'd be leaving with Whittaker and Chibnall, so this regeneration is about more than just the Doctor. Not to mention the rumour that Ncuti Gatwa won't be who Thirteen is regenerating into (more on that later.)
So here's everything we know so far about Jodie Whittaker's final reckoning as The Doctor:
When Will Jodie Whittaker's Final Doctor Who Episode Air?
The BBC have confirmed Jodie Whittaker's last episode will air as part of their Centenary celebrations this October. Chief Content Officer Charlotte Moore said the episode would air as part of a week of specials when talking about the Centenary at the Edinburgh International TV Festival in August. The BBC's 100th birthday is officially 18th October so we can expect Doctor Who to air some time around then.
Do we know what the episode is called?
Since the title was leaked on Twitter from the latest issue of Doctor Who Magazine, it's been confirmed that the episode is called 'The Power of the Doctor':
Is There a Trailer for the Episode Yet?
Oh yes. We saw it at the end of the last episode, Legend of the Sea Devils, and it's very, very good:
Who's in the Cast for Jodie Whittaker's Last Episode?
As well as the obvious companions, Mandip Gill (Yaz) and John Bishop (Dan), the trailer above makes it clear we're going to see some very exciting familiar faces. Including:
Ace and Tegan
How thrilling to see the return of two classic Doctor Who companions! Ace (Sophie Aldred) was a companion of Sylvester McCoy in the late 1980s, and Tegan (Janet Fielding) time-travelled with both Tom Baker and Peter Davison between 1981-1984. Their return will be a welcome nod to Doctor Who's long legacy within the BBC Centenary celebrations.
Kate Stewart
Yes, UNIT's Chief Scientific Officer (played by Jemma Redgrave) is back and looks like she might be in trouble.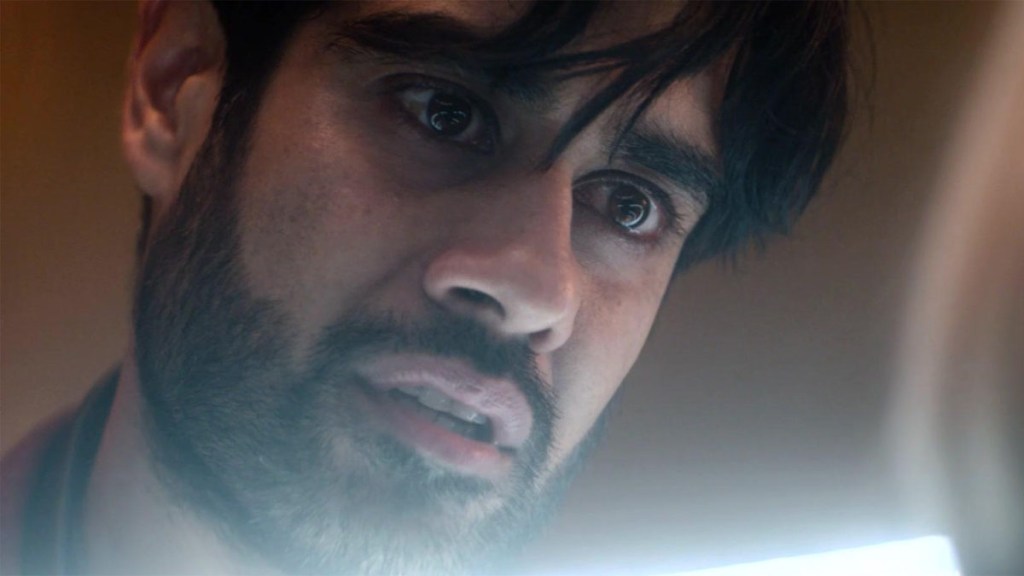 The Master
Sacha Dhawan is back, and quite possibly teaming up with the daleks and cybermen, as we also saw Ashad the Lone-Cyberman in the trailer.
Vinder
Jacob Anderson's character is back after appearing in Doctor Who: Flux.
Graham O'Brien
While not featured in the trailer, Bradley Walsh was spotted during filming at the end of last year so it looks like he's back for Jodie's finale.
Who's Writing and Directing?
This one is all written by Chibnall himself, and is directed by Jamie Magnus Stone, who directed much of seasons 12 and 13.
What's the Plot of Thirteen's Final episode?
The finer details of course remain a mystery, but with the Thirteenth Doctor regenerating, Yaz and Dan leaving, and so many pivotal characters reappearing, this 90-minute episode is sure to be the 'thrilling, high-stakes journey' promised by producer Nikki Wilson.
The plot summary released by the BBC says:
"Having faced many perilous journeys battling some of the most feared monsters throughout space and time, it's the final instalment for the Thirteenth Doctor.
This epic blockbuster special will see the Doctor fight evil across the galaxy one last time but just who will she come up against in her final battle before the Doctor regenerates once more…"
One plot thread leftover from Legend of the Sea Devils that's sure to be addressed in the finale is the ill-fated burgeoning romance between The Doctor and Yaz. Despite the glimmer of hope that many 'Thasmin' fans got when The Doctor reciprocated Yaz's feelings in the last episode, let's face it: Thirteen is regenerating, so it's not exactly going to be happily ever after.
The return of the Master also suggests some kind of resolution to the Timeless Child narrative arc that's been bubbling away in the latter half of Whittaker's tenure, which will ideally leave things tied up nicely for Russell T Davies' return as showrunner, meaning we get some proper answers. Or so we hope.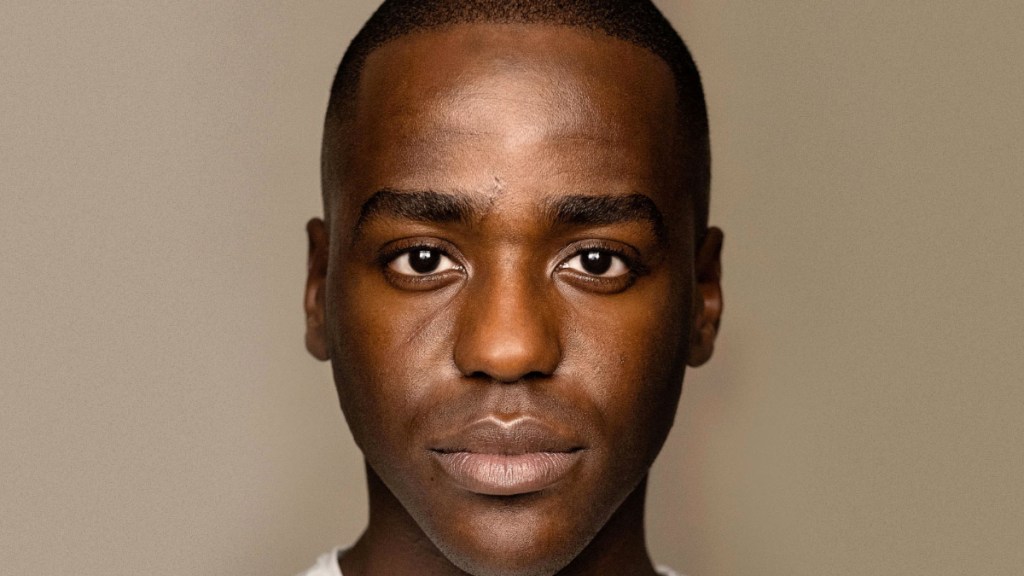 Will Jodie Whittaker Regenerate into Ncuti Gatwa?
This is the million-quid question. We know that David Tennant is back for the 60th anniversary specials in 2023, and we know there aren't any more Doctor Who episodes before then, so some 60th anniversary fan theories suggest Thirteen's regeneration might go very wrong and end up with her becoming a past version of herself (i.e the Tenth Doctor) instead of someone new.
But Who knows? The good news is, we now haven't got very long to wait.
Doctor Who's BBC Centenary Special will air in October 2022.