News
Cobra Kai Season 3 Trailer Reveals Karate Kid Part II Characters
Netflix has released the Cobra Kai Season 3 trailer, revealing, among other exciting things, returning key characters from The Karate Kid Part II.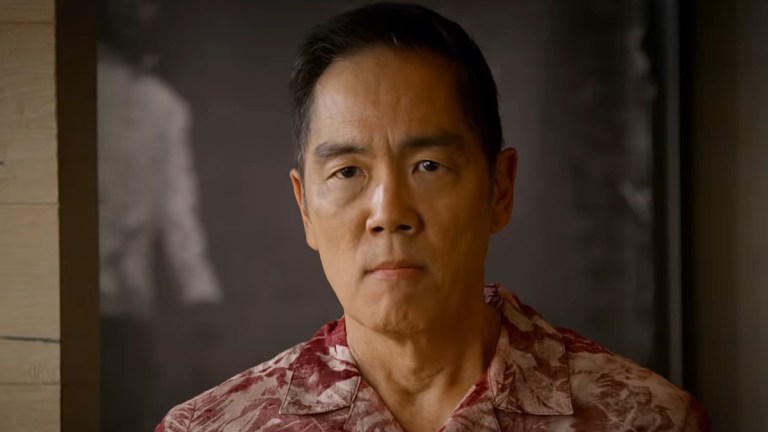 When Cobra Kai launched in 2018, it delivered a Crane Kick to the face of skepticism, one packed with humor, humanity and just the right amount of 1980s nostalgia for The Karate Kid films, whose continuity continues on the series. However, the just-dropped trailer for the show's third season—its first as a Netflix native—has upped the nostalgic ante by digging deeper into the mythos with the confirmed returns of The Karate Kid Part II characters Chozen and Kumiko!
There's a lot to cover when it comes to the New-Year-ringing Cobra Kai Season 3 trailer, but by far the biggest takeaway from the clip is the confirmed return of Part II's main villain, Chozen (Yuji Okumoto), and Daniel's love interest in that film, Kumiko (Tamlyn Tomita). The scenes in the trailer may be brief, but the characters' return to the mythos—after having last appeared in the 1986 film sequel—appears profound for the series, especially since it marks the first time—barring a scene that name-dropped Part III villains Terry Silver and Mike Barnes—that the series has truly delved beyond the narrative of the 1984 original film for backstory, making it a broader expansion of the overall Karate Kid continuity.
Those who saw The Karate Kid Part II will know that Chozen is the nephew of Mr. Miyagi's childhood friend-turned-rival, Sato, and thusly carried on his own age-appropriate rivalry with an Okinawa-visiting Daniel. Kumiko, on the other hand, was the niece of Miyagi's childhood sweetheart (and the object of his rivalry with Sato), who sparked a romance (and a memorable tea ceremony) with Daniel during this rough vacation in the Japanese prefecture. Consequently, while the idea of Okumoto (who's worked steadily for nearly four decades,) returning to reprise his most famous role, Chozen, is major news, Tomita's return as Kumiko (which was her very first onscreen role,) is especially exciting, since she's coming off some major roles, notably a transformative turn as Commodore Oh, the main villain of CBS All Access's Star Trek: Picard, with recent runs on Amazon's The Man in the High Castle and ABC's The Good Doctor.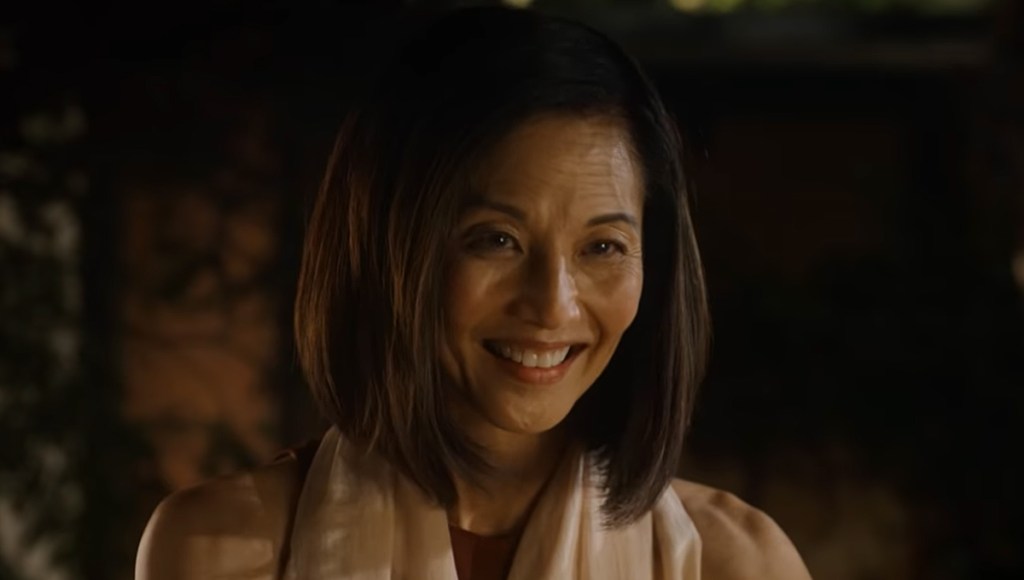 While the trailer provided little context, it does appear that Daniel will, at some unknown point in the season, take another trip to Okinawa (Part II's setting,) to get away from the Miyagi-Do/Cobra Kai drama and reflect on the wisdom of his late sensei, Mr. Miyagi, but ends up running into old acquaintances: one friendly and one seemingly not. Yet, Daniel's confrontational reunion with Chozen, which is brimming with tension after their brutal battle in Part II, seems to be more sporting, with both men properly wearing karate gi. Moreover, the scene sheds light on the Season 3 teaser footage Netflix released back in August, which showed the sparring session, but kept the identity of Daniel's opponent a secret. That scene was accompanied by dialogue implying that the opponent (who we now know is Chozen,) knew an unsavory secret about Miyagi, to which Daniel responds, "Mr. Miyagi treated me like a son. He wouldn't keep any secrets from me," after which the mystery opponent answers, "Are you sure about that?" While the new trailer doesn't touch on that angle, you can be sure that Miyagi's past will be a prevalent part of Cobra Kai's third season, and possibly its already-ordered fourth season.
Of course, the return of Chozen and Kumiko is only part of Cobra Kai Season 3's wider narrative. Indeed, it continues the series-spanning conflict between the Miyagi-Do and Cobra Kai dojos, which has thrust a new generation of Valley teens into a violently escalating war, which climaxed last season with an incident that dealt a debilitating injury to Miguel (Xolo Maridueña) that, as the trailer confirms, has left Robby (Tanner Buchanan) in a juvenile lockup. Now, we see that Daniel (Ralph Macchio) and Johnny (William Zabka) have come to terms with their respective roles in this tragic turn of events, and will finally stow their 36 years of enmity to instead use their wisdom and karate skills in tandem towards a solution; a team-up…like Tango and Cash, except, you know, not narcotics detectives. Thus, the duo's proverbial Perret (Jack Palance's Tango and Cash villain,) is the machinations-making John Kreese (Martin Kove), who, having retaken the show's titular dojo, remains the source of the struggle.
Cobra Kai Season 3 will hit Netflix on Friday, January 8, 2021.