News
Cobra Kai Season 3 Release Date Revealed, Netflix Confirms Season 4
The premiere of Cobra Kai Season 3 now has a release date for Netflix, which has just renewed the series for Season 4.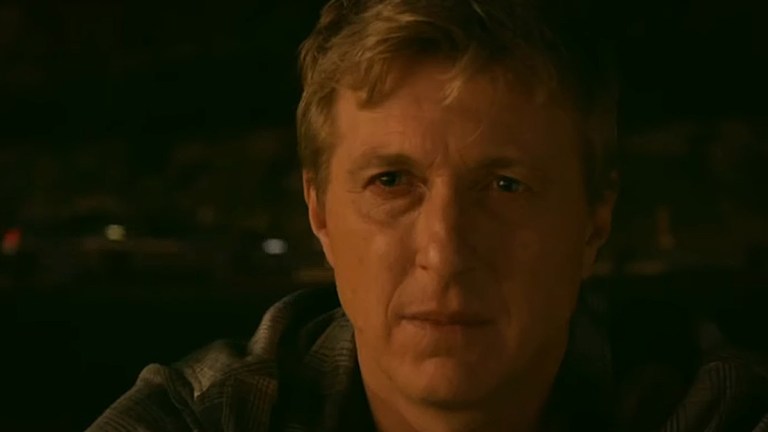 Cobra Kai Season 4 has been officially ordered by Netflix! However, before we get ahead of ourselves on that front, there's more immediate news to cover here, namely the just-dropped release date for Season 3.
Netflix has revealed that Cobra Kai Season 3 will premiere on the platform on January 8, 2021. That key disclosure settles over a year's worth of speculation regarding the arrival of the show's surreptitiously-completed third season, which was initially produced for its previous home, YouTube Premium, before an acquisition by Netflix gave the series an exponentially bigger streaming platform. Indeed, Cobra Kai is proving to be a small-pond-born big fish that managed to thrive in the vastness of its new Netflix ocean, with the August arrival of the show's two existing seasons having recently topped Nielsen's streaming top 10 with 2.17 billion minutes viewed after generating tremendous acclaim.
A new Cobra Kai Season 3 teaser carries the release date announcement, brandishing some brief-but-revelatory moments about the direction of the upcoming season. Check it out just below.
First and foremost, the clip effectively shuts down the (rather laughable) claim by some Internet theorists that Johnny's grievously-injured student, Miguel (Xolo Maridueña), will never awaken from his coma, showing us a tension-building, Lost pilot-like closeup scene in which his eyes abruptly open. Likewise, we see that the person who put Miguel in that hospital bed, Daniel's student (and Johnny's son), Robby Keane (Tanner Buchanan), has been dealt punitive consequences for his act, showing him imprisoned in a juvenile detention facility. Notably, the clip concludes with a most potent tease announcing that Cobra Kai Season 4 is officially "in training."
Of course, there's no details to disclose about Cobra Kai's fourth season, seeing as the crucial details for January's Season 3 are still effectively being kept under wraps. Indeed, based on footage included in an earlier teaser, we know that the series will dive further towards its film franchise spinoff roots with Daniel confirmed to be back in the Okinawa setting of 1986's The Karate Kid Part II, as he's shown getting rag-dolled in the Miyagi family dojo by a mystery opponent (possibly Yuji Okumoto's returning film villain, Chozen,) who apparently bears a shocking secret about Daniel's late sagely sensei.
Additionally, the concluding moment of Season 2 teased that the female fulcrum to the 1984 original movie's combat-inciting love triangle, Ali Mills (as played by Oscar-nominated actress Elisabeth Shue), now a married doctor, made an attempt to reconnect with a rock-bottom-hitting Johnny, hinting at a potential role reprisal by Shue. Additionally, the arcs of the show's teen karate students, Daniel's daughter, Samantha (Mary Mouser), nemesis Tory (Peyton List) and bellicose former nerd Hawk (Jacob Bertrand) will continue towards a presumably destructive trajectory in Season 3 and, presumably, Season 4.
Cobra Kai is written and executive-produced by Josh Heald, Jon Hurwitz and Hayden Schlossberg via their Counterbalance Entertainment company. Stars Ralph Macchio and William Zabka serve as co-executive producers, joined in that capacity by Overbrook Entertainment's Will Smith, James Lassiter and Caleeb Pinkett, along with Sony Pictures Television's Susan Ekins.
We'll certainly know a lot more about the just-ordered fourth frame after Cobra Kai Season 3 hits Netflix on Friday, January 8, 2021.