News
Clone High Revival Set at MTV, Phil Lord and Chris Miller to Return
MTV is reviving animated favorite Clone High with a reimagining that carries the same satirical sensibilities.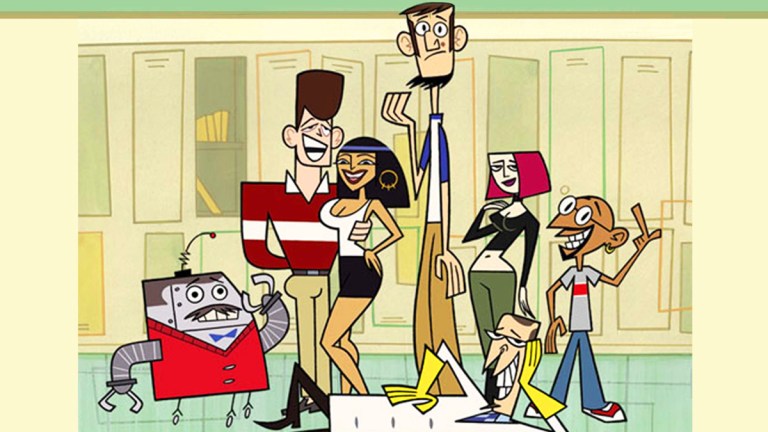 Clone High, the early-2000s era-defining cult-classic animated series, is about to have its story genome extracted and spliced into a new television series vector, with MTV now set for franchise revival plans.
MTV has announced the long-awaited return of Clone High, which will manifest as an all-new small-screen series that will "re-imagine" the 2002-2003 single season original series. Auspiciously, the revival will see the return of creators Phil Lord, Chris Miller and Bill Lawrence, who will develop alongside its appointed showrunner, Erica Rivinoja, who served as a writer on the original series. Thusly, Rivinoja will co-write the pilot with Lord and Miller.
As Chris McCarthy, President of ViacomCBS Entertainment and Youth Group, expresses in a statement:
"We are thrilled to reunite with Phil Lord, Chris Miller and Bill Lawrence to re-imagine this cult classic as we rapidly grow our portfolio of beloved and iconic adult animation series."
MTV's revival of Clone High will stick to the premise of the 13-episode original series, which mixed two seemingly disparate concepts of high school hijinks with a sci-fi element, following the exploits of teen-aged clones of historical figures—specifically Abraham Lincoln, Cleopatra, Joan of Arc, Gandhi and John F. Kennedy—who were surreptitiously created by government agency the Secret Board of Shadowy Figures. Hidden away in the town of Exclamation, USA, the clones attend high-school—under the purview of seedy principal Cinnamon J. Scudworth—and live their lives, engaging in all the coming-of-age antics one can imagine while bearing the visages of historical figures.
Backed by a voice cast consisting of Will Forte, Christa Miller, Michael McDonald and Nicole Sullivan, the original Clone High was not a contemporaneous hit during its run on MTV in the States and Teletoon in Canada. However, frequent reruns of the series accrued a cult following in its post-cancelation years, and it remains frequently cited as a wildly stylistic bellwether offering that led to more popular absurdist satirical entries in the animated medium, notably Rick and Morty.
In an additional retroactive distinction, Clone High served as the breakthrough platform for its creative trio of Phil Lord, Chris Miller and Bill Lawrence. Lord and Miller—who wrote, directed and executive-produced the series—remained a creative duo after the show's end, and moved on to achieve acclaim in both the animated and live-action arenas. Indeed, their live-action work as writers/producers—on television with The Last Man on Earth and How I Met Your Mother, along with the 21 Jump Street films—is complemented by greater animated success with features such as Cloudy with a Chance of Meatballs and The Lego Movie. While a headline-making setback saw them dismissed by Disney from directing Solo: A Star Wars Story, they more recently achieved Academy Awards glory as the writers of Spider-Man: Into the Spider-Verse, which yielded the duo a "Best Animated Feature Film" shared Oscar win in 2019.
Co-creator Bill Lawrence subsequently moved on to the live-action television arena, notably as the creator of Emmy-winning medical sitcom Scrubs, subsequently a creative force on shows such as Ground Floor, Cougar Town, Rush Hour and the upcoming Apple TV+ comedy, Ted Lasso. Likewise, revival showrunner Erica Rivinoja—who had come into the original Clone High off a staff-writing run on South Park—produced and wrote for live-action television shows like Grounded for Life, Neighbors from Hell, Up All Night, Bad Teacher, Marry Me and The Last Man on Earth.
Interestingly enough, Clone High is hardly alone on the industry slate of developing animated revivals, notably with this announcement having arrived a day after Comedy Central announced that it will revive another formerly monolithic MTV animated franchise—specifically one that thrived during the 1990s—in Beavis and Butt-Head. However, unlike that series, Clone High brings a style and sensibility that should make for a smoother transition in a Gen Z-aimed world.