News
Buffy the Vampire Slayer Stars Add to Joss Whedon Misconduct Allegations
Joss Whedon has been accused of abusive and retaliatory behavior by Buffy the Vampire Slayer star Charisma Carpenter.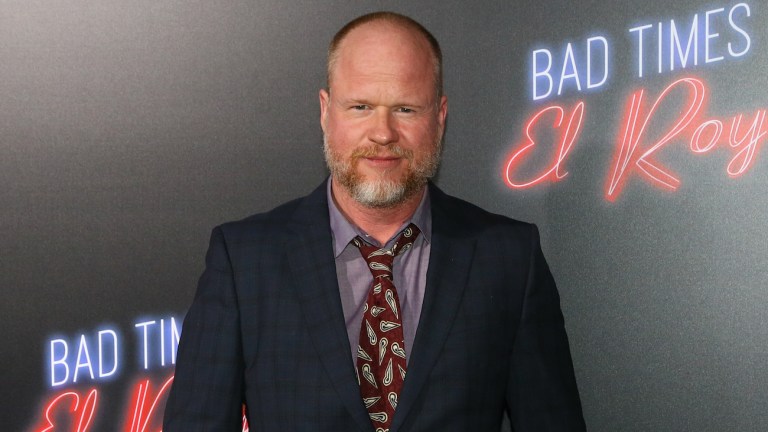 The misconduct allegations against Joss Whedon have intensified over the last 24 hours, as multiple Buffy the Vampire Slayer stars have spoken out about their former showrunner's behavior. While there have been storm clouds surrounding Whedon's behavior and personal life circling for years, Wednesday brought detailed allegations from Charisma Carpenter about her time as Cordelia Chase on Buffy.
"Joss Whedon abused his power on numerous occasions while working together on the set of Buffy the Vampire Slayer and Angel," Carpenter wrote in a statement on Twitter. Carpenter went on to allege "ongoing, passive-aggressive threats," a pattern of "mean and biting" comments, and used the actor's pregnancy as a way to body-shame her. Carpenter also alleges a disturbing pattern of retaliatory behavior including 1:00 am work calls while she was six months pregnant.
Carpenter added the #IStandWithRayFisher hashtag to her statement, a note of solidarity with Justice League actor Ray Fisher, who brought his own allegations against Whedon over the summer about the director's behavior on the set of Justice League. Fisher's allegations have been the subject of an internal investigation by Warner Media.
Shortly after Carpenter's statement, Amber Benson, who played Tara on Buffy, issued a note of support for Carpenter that appears to back up her co-star's accounting of Whedon's behavior.
"Buffy was a toxic environment and it starts at the top," Benson wrote on Twitter. "[Charisma Carpenter] is speaking truth and I support her 100%. There was a lot of damage done during that time and many of us are still processing it twenty years later."
Like Carpenter, Benson added the #IStandWithRayFisher hashtag.
Sarah Michelle Gellar, who played Buffy Summers on Buffy the Vampire Slayer issued a carefully worded statement, as well.
"While I am proud to have my name associated with Buffy Summers, I don't want to be forever associated with the name Joss Whedon," Gellar wrote on Instagram. "I am more focused on raising my family and surviving a pandemic currently, so I will not be making any further statements at this time. But I stand with all survivors of abuse and am proud of them for speaking out."
Gellar's statement was followed by an image of support from Michelle Trachtenberg who played Dawn Summers on Buffy, to which she added a more pointed " I am brave enough now as a 35 year old woman….To repost this. Because. This must. Be known. As a teenager. With his not appropriate behavior….very. Not. Appropriate. So now. People know. What Joss. Did."
Allegations about Whedon's behavior have been circling for some time now. While the success of both Avengers and Avengers: Age of Ultron led to him being brought in to work on the Justice League movie after director Zack Snyder exited in the wake of a personal tragedy. But this may have been a far more troubled production than anyone knew, one allegedly made worse by Whedon's "gross, abusive, unprofessional, and completely unacceptable" behavior according to Fisher.
Whedon has been the subject of considerable scrutiny in recent years and has seen his star fall precipitously from his time as Buffy showrunner and director of Marvel's first billion-dollar hit The Avengers in 2012. Whedon has exited projects like a Batgirl movie for Warner Bros., Pippa Smith: Grown-Up Detective for Freeform, and most recently The Nevers for HBO Max.
While Whedon has commented on some of Fisher's allegations he has yet to respond to those of Carpenter, Benson, Trachtenberg, and Gellar.