News
Justice League: Ray Fisher Says Studio is Investigating Claims of Toxic Culture on Set
Cyborg actor Ray Fisher says on Twitter that WarnerMedia is launching an independent investigation into the work environment on the Justice League reshoots.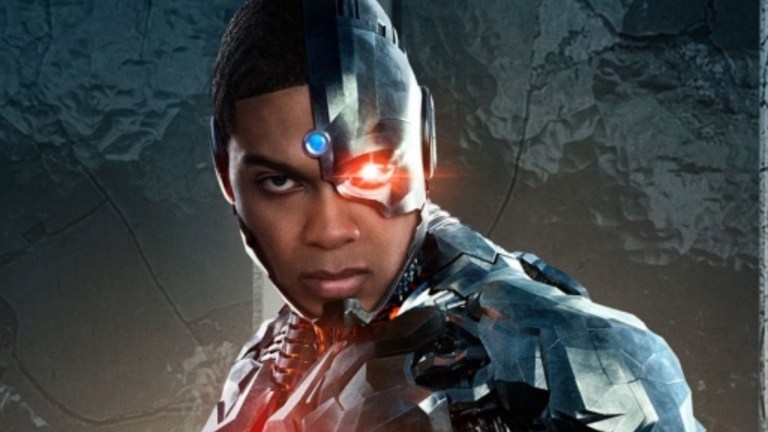 The behind-the-scenes troubles that occurred during the Justice League reshoots continues to play out in the most public of ways. A week after actor Ray Fisher, who played Cyborg in the film, said on social media that producer Geoff Johns threatened his career during the production, the actor has taken to Twitter again to reveal WarnerMedia has apparently launched an independent, third-party investigation into claims of a toxic work culture on set.
"After 5 weeks of interviews with various cast/crew, @WarnerMedia has officially launched an independent third-party investigation to get to the heart of the toxic and abusive work environment created during the Justice League reshoots," Fisher wrote online. "This is a MASSIVE step forward!"
Fisher went on to implicate producers Geoff Johns and Jon Berg, as well as filmmaker Joss Whedon, who oversaw the Justice League reshoots, as being personally responsible for what Fisher considered to be a gross abuse of power.
"I believe the investigation will show that Geoff Johns, Joss Whedon, Jon Berg (and others) grossly abused their power during the uncertainty of AT&T's merger with Time Warner. Thank you @WarnerMedia and @ATT for making strides to ensure a safer workplace for all!"
Fisher's comments come on the heels of his previous accusation directed at Johns, when he said the producer "made a thinly veiled threat to my career" because the actor had taken his grievances up with a "proper chain of command." That, in turn, followed Fisher tweeting in July that "Joss Wheadon's on-set treatment of the cast and crew of Justice League was gross, abusive, unprofessional, and completely unacceptable. He was enabled, in many ways, by Geoff Johns and Jon Berg."
The exact details of Fisher's accusations, or the shape of WarnerMedia's apparent third-party inquiry, are not known. As of press time, Warner Bros. has not responded to a request for comment on Fisher's latest tweets. However, they amount to the latest chapter in an ongoing saga of unhappiness and disappointment clouding Justice League's legacy.
Once expected to be Warner Brothers' crowning achievement of building toward a shared cinematic universe that could rival Marvel Studios, the movie arrived in November 2017 with a whimper and only $93.8 million in its opening weekend haul. While by itself that is a large number, it appears slighter when compared to the $166 million opening weekend of Batman v Superman: Dawn of Justice, which was its direct predecessor. Or when compared to how Marvel's first Avengers movie earned $200 million-plus its opening weekend.
In truth, Justice League was a compromised film derived from two different creative visions. Originally spearheaded by Zack Snyder, the film was intensely reworked during preproduction and filming after Batman v Superman was met with negative reviews and a mixed audience reaction. Snyder then stepped away in postproduction, ostensibly due to a family tragedy, while Joss Whedon came aboard to finish the film and oversee reshoots so extensive that he was able to earn a screenwriting credit on the film. Still, the film came and went with a muted reception by fans and anemic movie reviews.
Since then, a growing segment of fans became so vocal in their frustration that WarnerMedia agreed to release (and also therefore make) "the Snyder Cut" of Justice League on HBOMax next year. Hopefully that version of the film will finally bring some satisfaction from the whole experience to at least some folks.