Features
Best TV Comedies of 2018
Our staffs, readers, and some celebrity friends come together to select the Best TV comedies of the year!
How does TV comedy keep getting better?
Dramas hit a bit of a plateau on television in 2018. The likes of Breaking Bad, Mad Men, and even The Leftovers are now distant memories. Better Call Saul lives on, and The Americans concluded in fine fashion but the landscape after that isn't as nearly as impressive as years' past.
More than ever, it is comedy that is the driving force behind the most daring, creative, and fun storytelling on television. Perhaps that's because comedy is more context-dependent than drama and therefore must be more adaptable and change with the times. Or maybe it's simply because we all just want to laugh? Whatever the reason, rarely has TV created more opportunities for laughter than it did in 2018.
Like we do every year, we got our staff, some famous friends, and you together to vote for our favorite comedies of the year. The results, as always, were staggering. A total of 35 shows received votes. The TV comedies bench has never been deeper and its stars have never been brighter. Consider the following a celebration of everything that made us laugh on television in 2018.
How We Voted:
To get the most comprehensive "Best of" list possible, we collect votes from three pillars: Den of Geek staff, Celebrity Guest Voters, and a Reader's Choice ballot. Each voter selects their five favorite comedies of 2018, and ranks them one through five with weighted points assigned for each slot. Our Reader's Choice vote was tallied and counted as a single ballot. Here are the results of the Reader's Choice vote:
1) The Good Place 2) Bob's Burgers 3) Brooklyn Nine-Nine 4) Archer 5) Atlanta
Meet Our Celebrity Guest Voters:
Once again we brought in experts in the field of comedy to participate in our vote. We'd like to offer a big thanks to our celebrity guest voters:
Patton Oswalt (Happy!, A.P. Bio)
D'Arcy Carden (The Good Place, Barry)
Al Jean (Executive Producer, The Simpsons)
Jon Glaser (Jon Glaser Loves Gear)
Janet Varney (Stan Against Evil, You're The Worst)
Brian Regan (Comedian)
David Jenkins (Creator, People of Earth)
Andrea Savage (Creator and star of TruTV's I'm Sorry)
Honorable Mentions
Corporate, Shameless, Wrecked, Archer, Black-ish, Joe Pera Talks With You, F Is For Family, Disenchantment, Yogma, South Park, A.P. Bio, Dear White People, Get Shorty, Norsemen, Loudermilk
20 – Brockmire
For sports fans Brockmire season 1 was a must-see TV comedy for its deft subversion of sports movie cliches and tropes. Season 2 had more Jim Brockmire hijinks, they did after all relocate a man with severe drinking and womanizing problems to New Orleans, but it also had more heart. The main storyline focused on Brockmire's addiction and budding friendship with his young roommate and business partner Charles, and that allowed them to tackle deeper stories about family, friendship, loss, addiction, and recovery. Azaria flaunted range—from side-splitting funny to gutting, emotional despair—that should net him awards consideration in a fair and just world. Though at times, even Azaria was overshadowed by an outstanding season-long performance by Tyrel Jackson Williams as Charles. To use a baseball analogy, Brockmire is one of those diamond in the rough prospects whose game is slowly evolving into something special. – Chris Longo
Related: What's Next For Jim Brockmire in Season 3?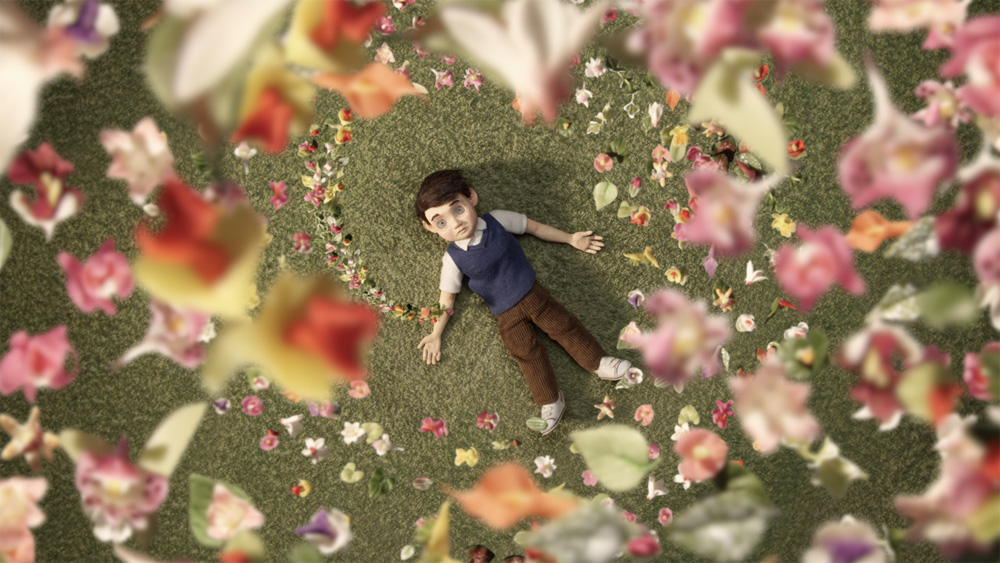 19 – The Shivering Truth
The new series from production company PFFR (Xavier: Renegade Angel, Wonder Showzen, The Heart, She Holler) has a lot of the hallmarks of their previous works: gross-out humor, body horror, storytelling that follows logically if you're psychotic, rapidfire wordplay, and faux-profound morals. However, though still sometimes funny, The Shivering Truth favors horror more than humor.
Further Reading: Unraveling Adult Swim's Twisted Series with Vernon Chatman
But, then again, these days many comedic series (e.g., Atlanta, Barry) hardly fit neatly into the comedy category so who cares if this show terrified me more than it cracked me up? I love this series for being a total mindfudge the way only PFFR shows can be. Also the stop-motion animation is lovingly-crafted stuff, beautiful in its grotesqueness. – Joe Matar
18 – Crashing
This show just works. For the obsessive observer of the comedy world, Crashing offers a perfect peek behind the curtain of what it's like to come up. Season 2 is not only about Pete stumbling to find his brand, but it's really an exploration into the worlds of comedy that are out there and the diffrent comics who flock to them. While this season has plenty of great moments, the best episode is "NACA," which kicks off the college portion of Pete's comedy career. While Pete starts to find his niche, his counterpart, Jamie Lee's character Ali, explores what it's like being an "edgy" female comic in the growing PC culture.
Further Reading: In the Comedy Cellar with Pete Holmes and Judd Apatow
Executive producer, and occasional director Judd Apatow and Holmes, make a really good duo because they both seem to share the same level of passion and admiration of comedy— especially in New York City. Whether you're a comedy buff or just a casual fan, the Crashing world will entertain you, but also, kinda make you cringe sometimes. That's comedy, folks! – Daniella Bondar
Read More: Crashing's Jamie Lee on Going From Writer To Co-Star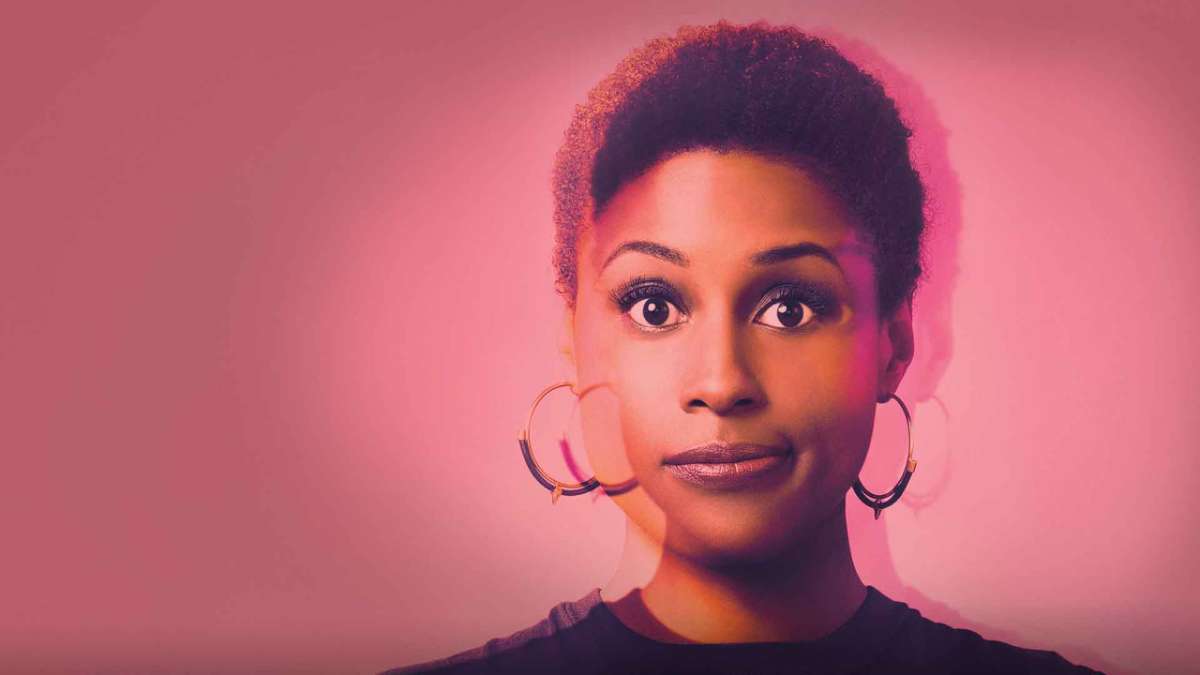 17 – Insecure
HBO has a fairly deep stable of comedies right now, but it's Insecure that remains the underdog of the bunch. Having established itself as a phenomenally fresh breath of air for the comedy genre, season 3 of Insecure follows Issa, Molly, Kelli and Tiffany each contending with their own set of struggles in professional and personal lives, one often spilling over into the other. Issa comes into her own, embracing independence with a newfound confidence. Molly struggles adjusting to a new law firm. Tiffany comes to terms with being a new mother also placing strain on her friendship with Kelli. Through all the drama, Insecure shines with its comedic timing and superb writing. – Andres Ball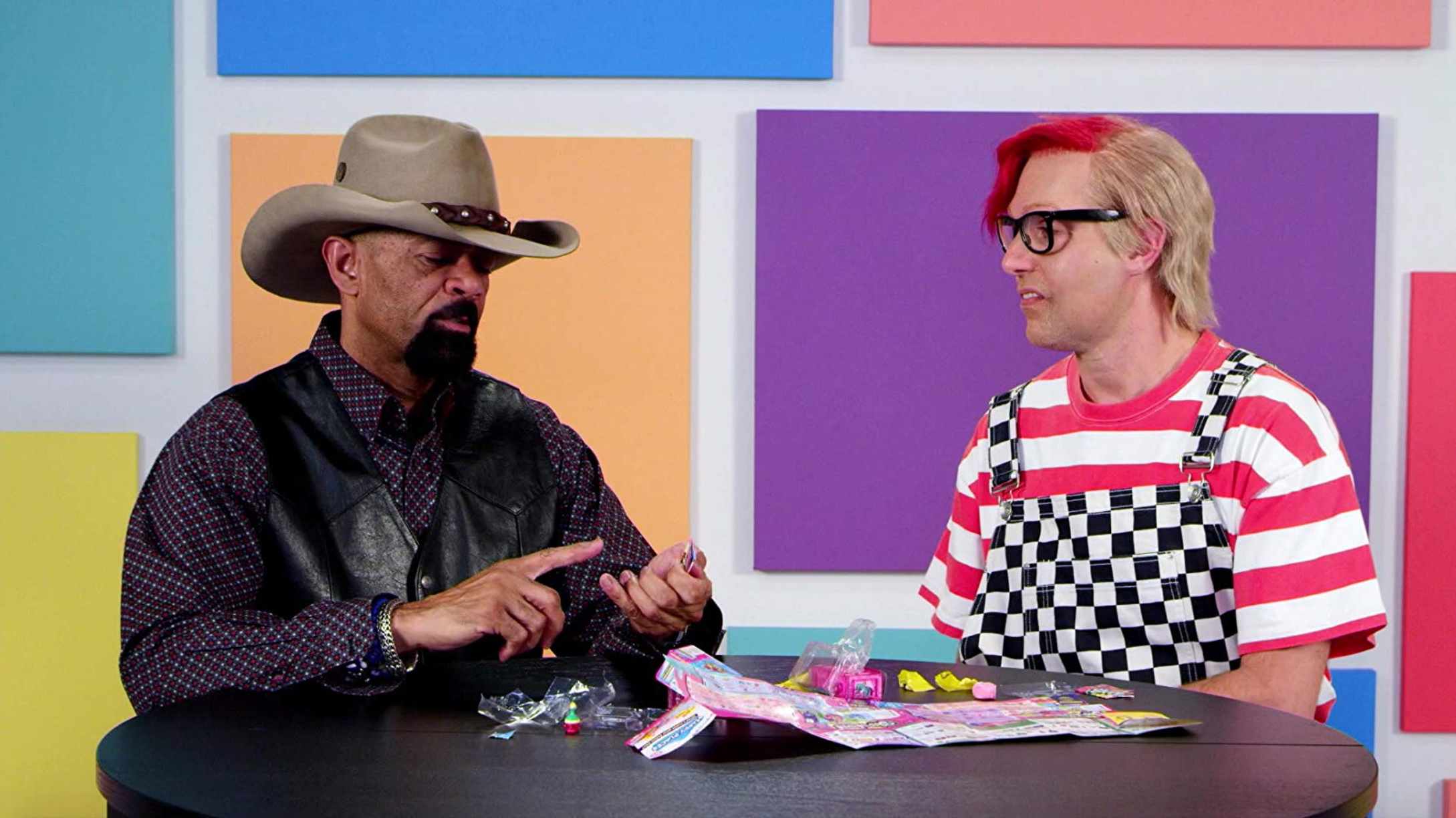 16 – Who Is America
Sacha Baron Cohen's new series perhaps didn't live up to the lofty expectations people had for it, but then those expectations were somewhere in the area of "maybe this prank TV show will rescue our country from total chaos?" In the end, Who Is America? did get one low-level politician to resign in disgrace, but otherwise it turned out to just be a great prank series. The best pranks were the longform ones that reached progressively more absurd heights as Cohen tested just how far he could get credulous rubes to go along with insane premises. Who Is America? helped fill the void Nathan For You left behind (Nathan Fielder is listed as a consulting producer and director) and, really, who wasn't looking to have that void filled? – Joe Matar
Further Reading: Seriously, Go Watch Nathan For You Right Now!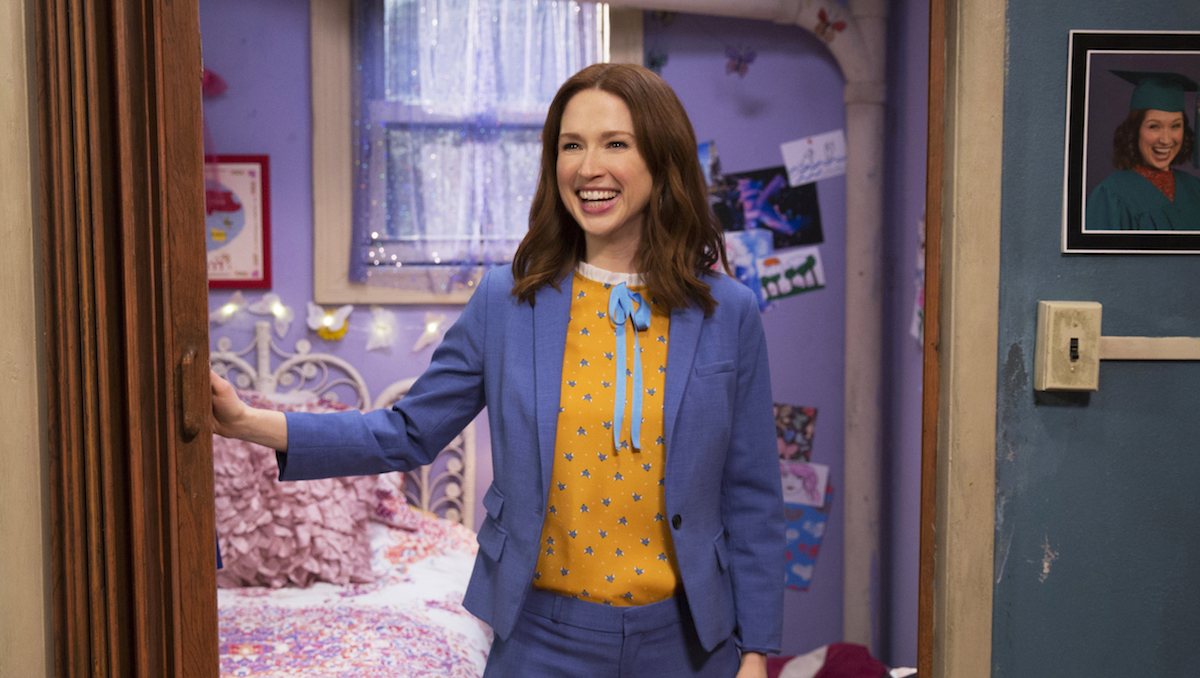 15 – Unbreakable Kimmy Schmidt
Much like the series' title indicates, Unbreakable Kimmy Schmidt is an optimistic—often blisteringly so—series. This bright attitude is due to the unique perspective of the series' titular character who has turned her trauma into trauma-ade. It features a fast-paced, hyperbolized world and while the show features many human moments, it also gets stupidly silly at times and it's fantastic. With the series' fourth season set to be the final one, this year starts to show these characters mature and work out their demons in time for the curtain call. Every character—particularly Kimmy and Titus—overcome their greatest hurdles and get set on interesting paths. There's also an episode done in the style of a true crime documentary that centers around DJ Slizzard (Jon Hamm's Richard Wayne Gary Wayne) that's a series best.
Further Reading: Unbreakable Kimmy Schmidt: What to Watch Next
Unbreakable Kimmy Schmidt has always been happy to pull storylines and jokes from pop culture and twist them in bizarre ways, but this season becomes particularly socially aware. The season broaches events like the #MeToo movement, and it's particularly engaging to see how the bleakness of the real world may affect Kimmy. Ellie Kemper's portrayal of Kimmy Schmidt is one of the biggest home run castings of all time, and it will be a shame to say goodbye to that character. – Daniel Kurland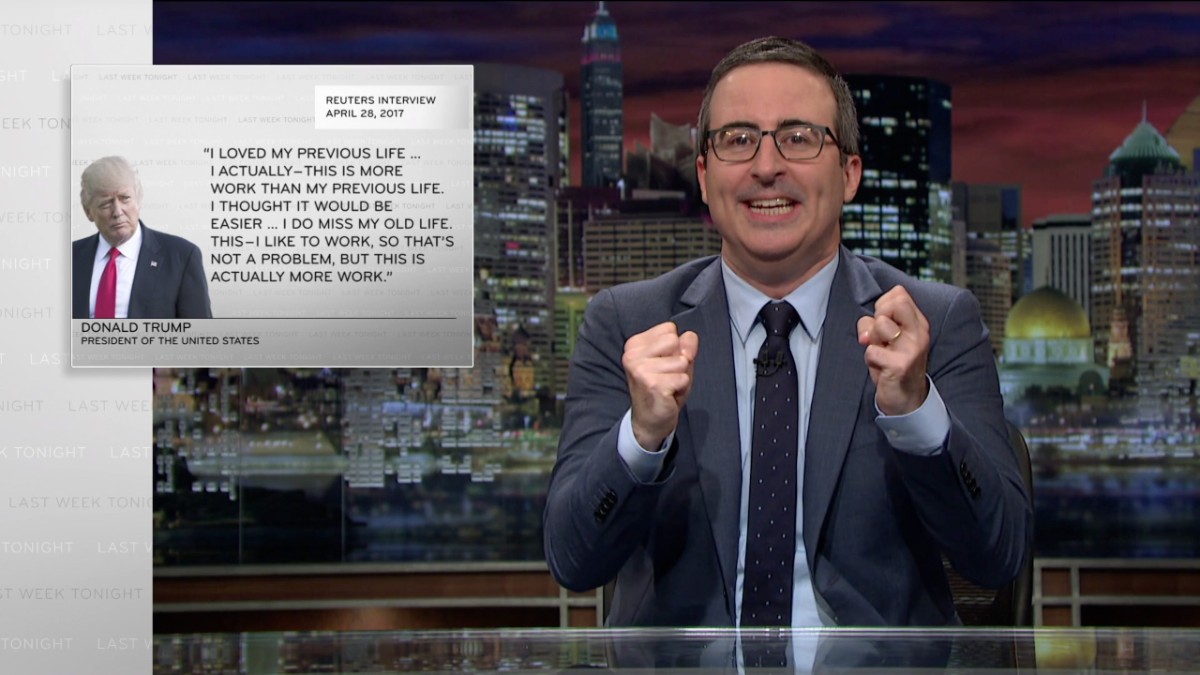 14 – Last Week Tonight With John Oliver
When Last Week Tonight first began, John Oliver's ad campaign was largely based around the self-effacing joke that the show would only be on once per week. Oh no! He'll be so behind on all the newzzz! Five seasons in, it's more clear than ever that the whole "once a week" thing is a feature and not a bug for a TV news-comedy show.
Further Reading: The Best Comedy Movies on Netflix
On Last Week Tonight, John Oliver is able to accomplish something increasingly rare in the TV landscape: take a step back and provide perspective. Oliver's takes on both current events and larger systemic issues in Western society (and the world, really) is always fascinating and always funny because of the time and care put into the segments. Season 5 also has the benefit of featuring one of the series best ever running jokes that somehow involves Russell Crowe's jockstrap and a koala chlamydia ward. – Alec Bojalad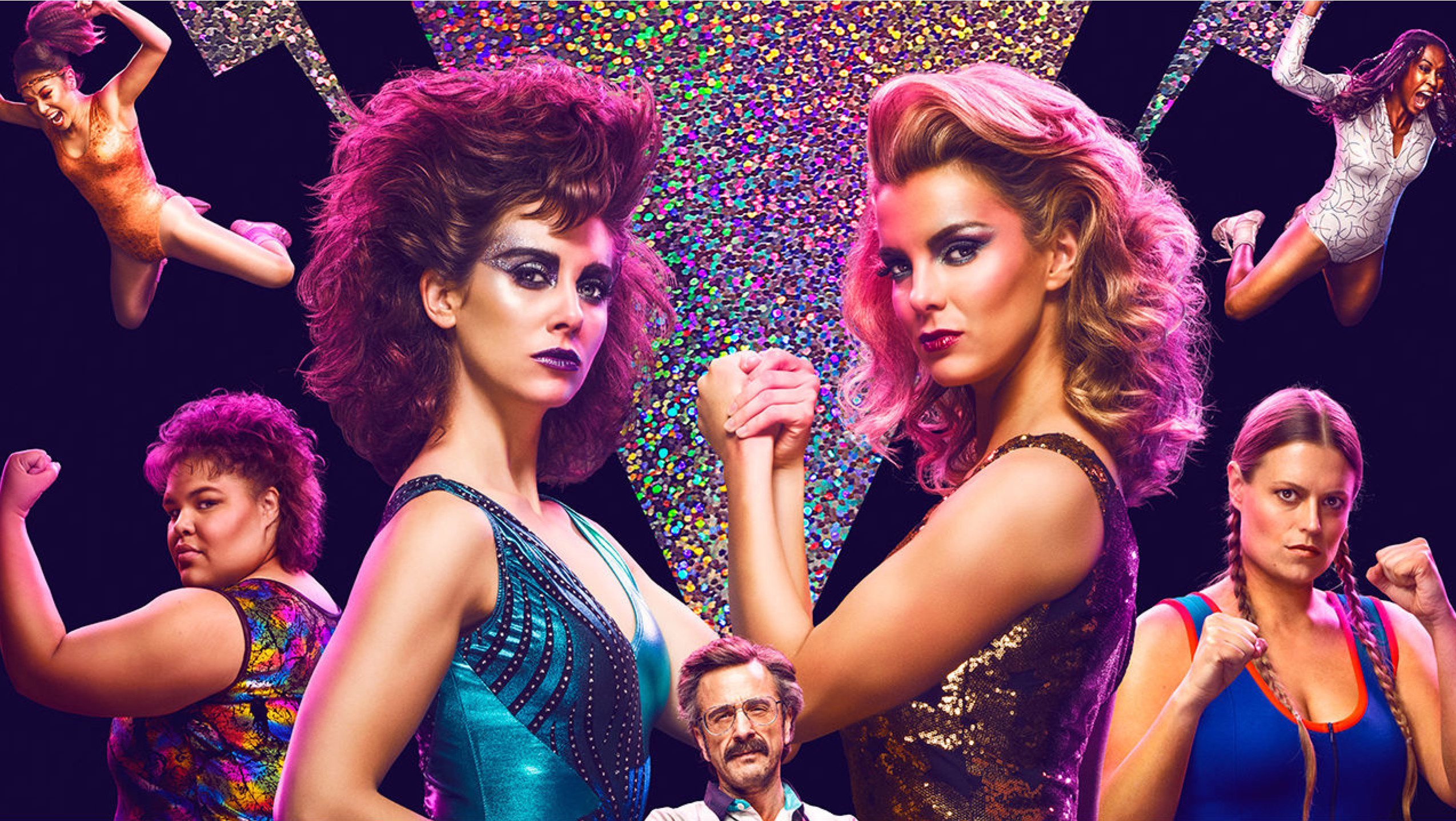 13 – GLOW
After a promising first season, GLOW returned to the ring in a big way with a superior sophomore effort. Able to stand toe-to-toe with the best of them, GLOW addressed the #MeToo era while giving more of its mostly women-led supporting cast time to shine. We explored some of the messy emotions between Ruth and Debbie, saw Marc Maron's Sam at least entertain the idea of being a father, and at last learned what happens when you combine low budget wrestling with classic Hollywood styled musical numbers. (Magic, magic is what happens.)
Further Reading: The GLOW Season 2 Moments That Really Happened
The future might seem uncertain for the Gorgeous Ladies of Wrestling, but the season ended with them wiser, more independent, and Las Vegas-bound. Plus Rhonda just married a millionaire without a prenup, so things can't be that bad! – David Crow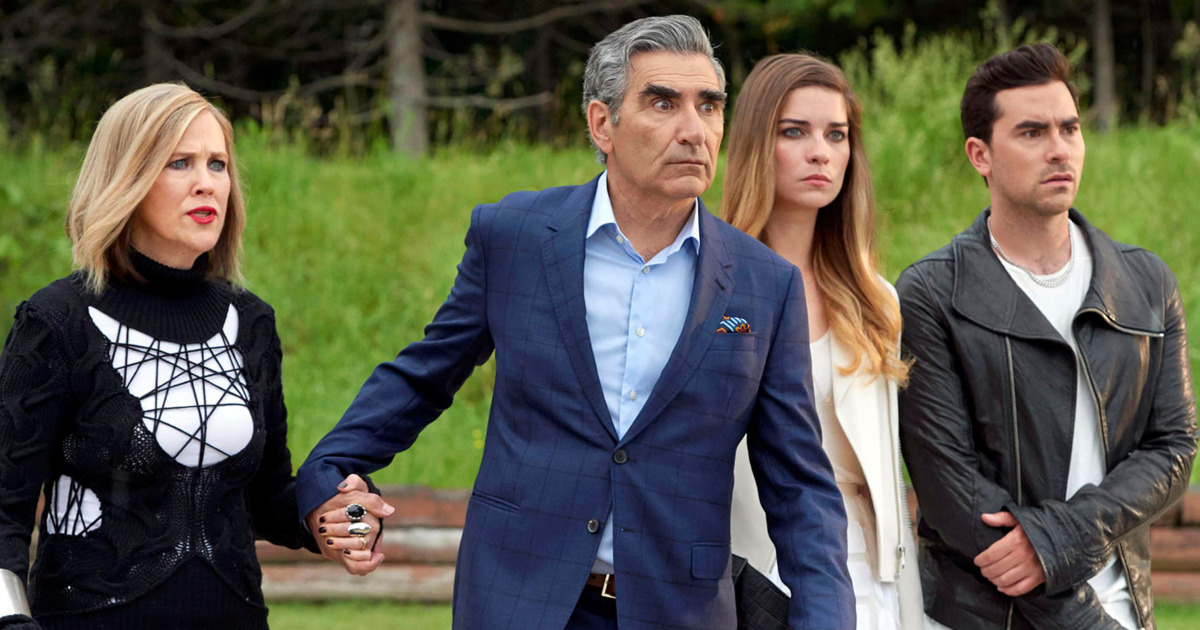 12 – Schitt's Creek
Honestly, I did not think this show would make it past its first season. Not because it isn't great (it is), but because I didn't think the audience would be big enough. I thought we'd run into a Community-type situation, but thankfully we're all still paddling up Schitt's Creek as the show heads into its fifth season.
Further Reading: The Best Hidden Shows on Netflix
Can I pinpoint why I love the show? Nope. Can I guess? It's probably the father-son due of Eugene and Daniel Levy, but then again it's also Catherine O'Hara and often times Annie Murphy. The POP series is a whole bunch of silly stuff that shouldn't work, but somehow does. The Levys, the creators of Schitt's Creek, managed to pull off a fourth season that kept their characters as perfectly imperfect as the pilot and yet showed some progression—but don't worry, nothing important happens. It's still big city folk and small town living, and it works. Most of you haven't heard of this show or haven't watched it, and I'll tell you now, you're doing it all wrong. – Daniella Bondar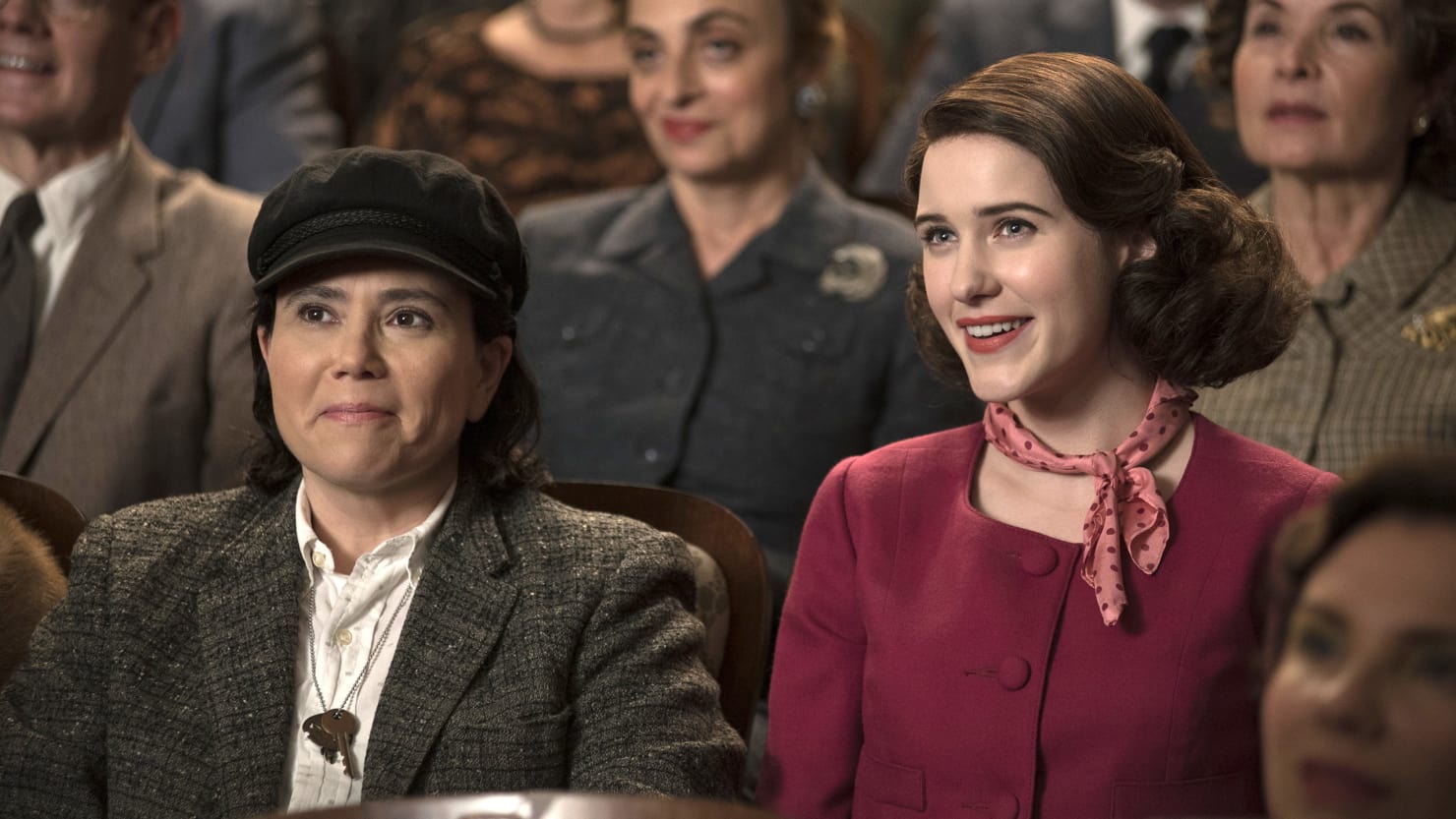 11 – Marvelous Ms. Maisel
While season one was a story about the fragile male ego and the women who are fed up carting it around with a child on each knee, season two is the revolution. Midge is a walking Erma Bombeck of the Upper West Side with the mouth of Lenny Bruce. While the first season introduced us to her charm, talent, and collection of Pyrex, season two is a game of Jekyll and Hyde as our star takes on the roles of devoted mother and daughter Midge and the tell-it-like-is hilarious Mrs. Maisel.
Further Reading: Mrs. Maisel, Women Comics, Pregnancy, and Censorship
A lot of this season takes place upstate in the Catskills, or the "Borscht Belt" as it was called, a line of summer getaways where Jewish families flocked together and talent found a place to practice their only one true tradition: humor. It's the perfect setting for Midge to deal with life as a newly divorced mother, finding new love (Zachary Levi joined the cast and catapulted the show to the very top of my list), and lying to most everyone around her.
But through the season Midge and Mrs. Maisel are starting to melt down into one character with all the wit, timing, and fast-paced Amy Sherman-Palladino talking. With its humor, setting, and feminist wave, this show is bound to end up in the canon of the best entertainment has to offer. – Daniella Bondar
Read More: The Marvelous Mrs. Maisel Season 2 Review (Spoiler-Free)
10 – Detroiters
There's so much cynicism out in the world and television and often adopt a jaded point of view that programs like Detroiters make for a refreshing change of pace. The comedy is sweet, humble, and it finds laugh from its absurd characters rather than dressing things down. Tim Cramblin and Sam Duvet may be unsuccessful ad men, but at its core the show is about the beauty of Tim and Sam's friendship and it makes for such pure television. Even when the sky is falling down on Sam and Tim they remain blissfully cheerful and optimistic because they still have each other. Tim Robinson and Sam Richardson bring such loving energy to their characters that it's hard to not fall for them and the show's energy. Detroiters' season 2 is careful to expand the show's heightened universe and shine the spotlight on some of the show's more peripheral characters outside of Tim and Sam. A certain subplot sees the phrase, "What's up?" completely shatter Tommy Pencils' existence and it is a testament to the unabashed strangeness of this series.
Further Reading: Detroiters' Tim Robinson Talks Season 2
Detroiters' season 2 only refines the already strong formula that the show had in its freshman year. Everyone gets pushed to fun new places and the show remains such a glowing love letter to Detroit that feels deeply authentic. With the recent news that Comedy Central has just cancelled the series after two seasons, hopefully some place like Hulu or Netflix will save the show and let its joyful magic live on. – Daniel Kurland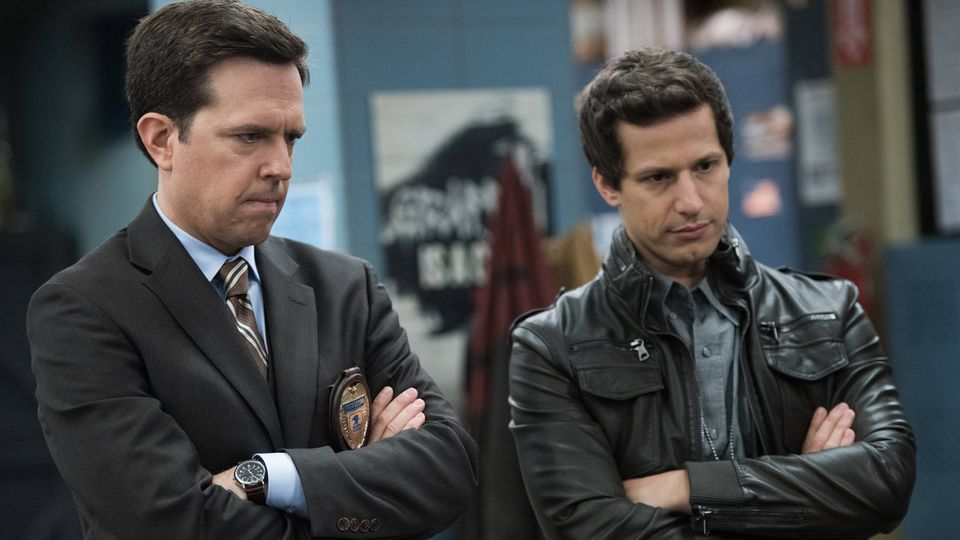 9 – Brooklyn Nine-Nine
Brooklyn Nine-Nine remains consistently one of the funniest shows on television with an exceptional cast, but there's also such a clear joy to every aspect of the series. This doesn't just feel like a comedy series about cops, but Brooklyn Nine-Nine treats its cast like real characters and conjures up that same familial atmosphere that made Michael Schur's previous series, The Office and Parks and Recreation, so popular. Much like in those other series, Brooklyn Nine-Nine puts its characters through the gauntlet and the show's fifth season is perhaps the best example of that. This is a year that starts off with two of the show's characters in prison and then deals with the corresponding PTSD. And this is a wacky Andy Samberg sitcom!
Further Reading: The Best Brooklyn Nine-Nine Episodes
The most satisfying thing about Brooklyn Nine-Nine season 5 is that it sees so many of the show's characters grow up in significant ways. This is a year full of weddings, promotions, and personal epiphanies, yet the show still crams compelling crimes and ridiculous comedy into each episode. This season also contains arguably the series' best episode, "The Box," a gripping interrogation bottle episode with Sterling K. Brown. The series only continues to improve on what it's doing, which is why it's so satisfying that NBC has given the show a sixth season after Fox canceled the show. The Nine-Nine will hopefully live on for many years to come and continue to deliver gems like this. – Daniel Kurland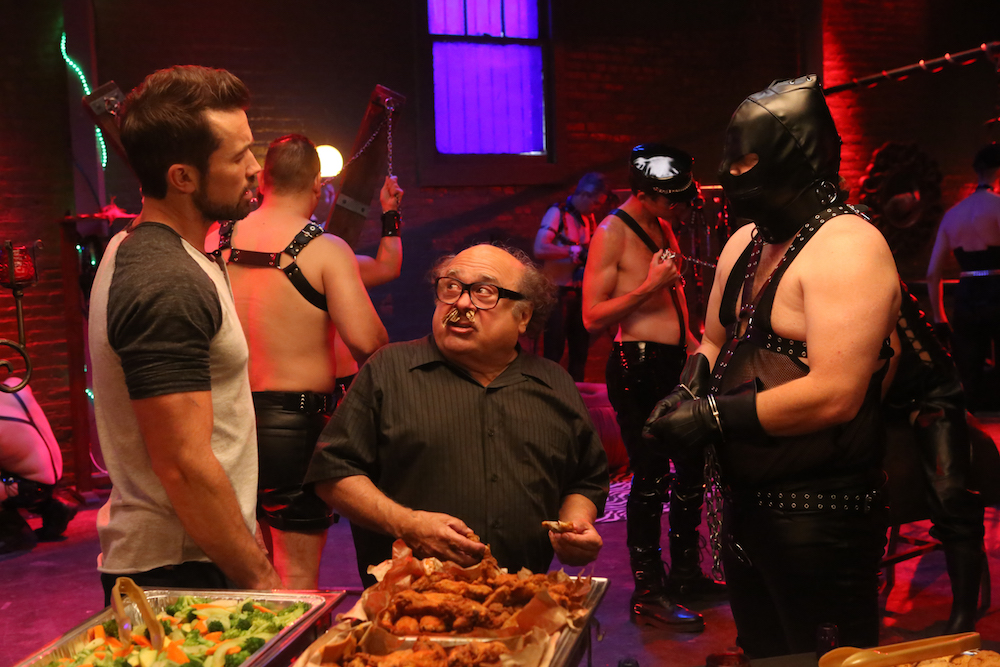 8 – It's Always Sunny in Philadelphia
Most conversations about FXX's brilliant comedy It's Always Sunny in Philadelphia invariably begin with addressing its advanced age. 13 years! One more season guaranteed! Maybe even two! For a live-action comedy! How can a show this long in the tooth stay this good? As it ages, Always Sunny's central premise, five Pennsylvanian dirtbags who are incapable of meaningful change or growth, just grows funnier.
Always Sunny Season 13 fit that "no growth" mantra to a T and for the majority of its run was exceedingly brilliant because of that. The Gang tried an escape room scenario and could only work together long enough with great pomp and ceremony to solve just one clue. Dennis accepted that a Range Rover was the source of all his power. Dee tried to beat Boggs, and failed. Charlie and Mac beat up children. Frank… well Frank just continued to be an abject mess.
It was all good clean fun and typical, hilarious Sunny. Then in the season finale, Mac found his pride. Mac's literal and metaphorical dance with himself, God, his father, and his fears was one of the most jaw-dropping moments on television this year and opened up an entirely new route for artful expression for this aged show. We'll still always watch Always Sunny for the typical "never learn, never change" comedic nonsense but now it's more apparent than ever that the show is capable of breaking from the tried and true formula and knocking you on your ass every now and then. Not bad for a teenager. – Alec Bojalad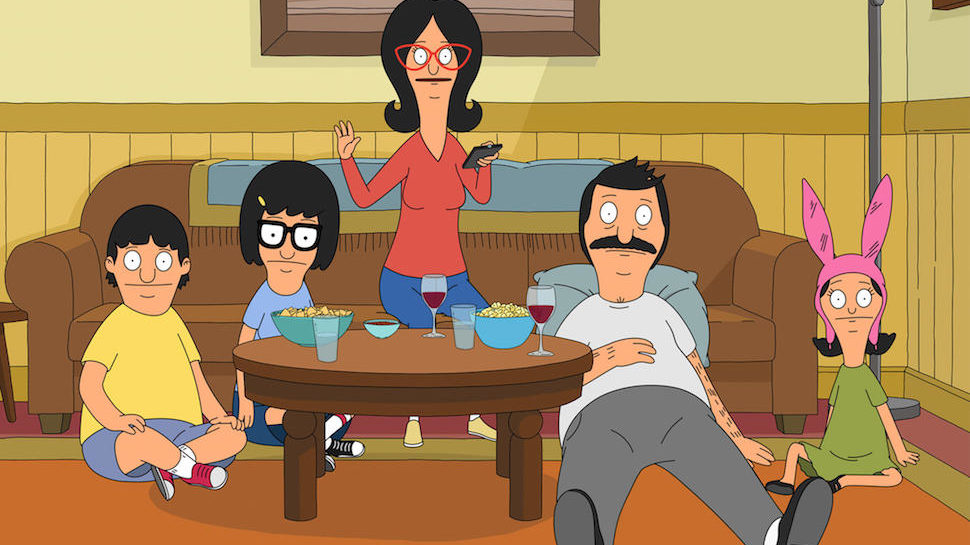 7 – Bob's Burgers
It's not as though the Belcher family is necessarily having their best-ever season (actually, if you want to get technical, in 2018 they aired most of Season 8 and about half of Season 9). It's just that Bob's Burgers is simply the best conventional animated family sitcom currently airing. Heck, it might just be the best family sitcom, period.
No other show has been able to comfortably carry the torch of The Simpsons in its golden years. True, the comedy is not nearly as zany and rapid-fire, as Bob's typically goes for a gentler, more grounded vibe (that said, the Belchers do get involved in some pretty out-there conflicts, like banding together to rescue a turkey from the slaughterhouse or helping a stunt pilot get revenge on his also stunt pilot sister). However, it has another, more crucial Simpsons quality: a world of endearing characters who actually care about one another. In recent episodes, plots have continued to flesh out characters outside the Belcher family. They regularly delve further into Teddy's life and one episode is dedicated to uncovering the humanity in art store owner and rude, old crank, Edith.
Further Reading: Hulu New Releases This Month
Bob's Burgers is a well-oiled, family sitcom machine with an ever-expanding cast of likable characters. It knows its formula now and has defined its world solidly enough to be able to pump out consistently charming, funny stories. Also, what other sitcom in recent memory so regularly knocks holiday episodes out of the park the way this series does? Christmas, Thanksgiving, and Halloween with the Belchers is always a great time. – Joe Matar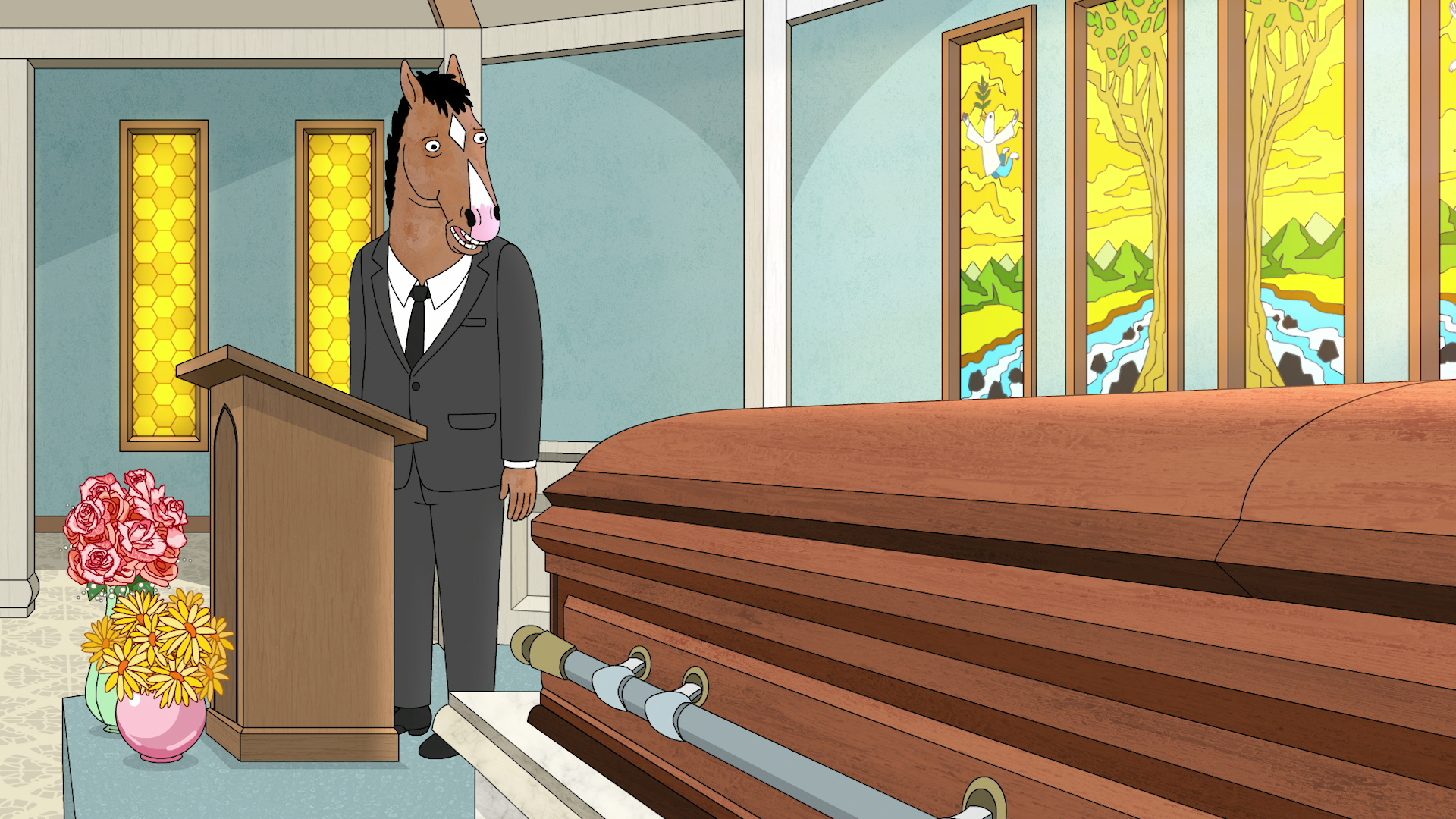 6 – BoJack Horseman
As television watchers, we all have a tendency to appreciate the new. BoJack Horseman isn't new. At five seasons in, it's not as old as many of its animated counterparts like The Simpsons at 30 seasons or South Park at 22 seasons. But in the modern pop cultural time frame, five seasons may as well be 30.
BoJack, the story of an aging horse actor clearly dealing with depression (poorly) is at constant risk of repeating itself: BoJack (as portrayed beautifully by Will Arnett) gets some sort of Hollywood gig, BoJack suffers existential crisis, BoJack does something awful. In season five, BoJack appears on track for TV superstardom with his role in WhatTimeIsItNow.com's gritty crime drama, "Philbert." A seemingly small accident on set puts BoJack down a dark path, quietly and secretly before the consequences become unavoidable in the finale.
Further Reading: Why BoJack Horseman Can Last Forever
BoJack Horseman Season 5 is able to make this now somewhat familiar storytelling path feel new because it is new for BoJack. Mr. Horseman is such a lived-in real character that every self-destructive action he takes feels real because it is real. This is this guy's damage and this is how he acts. The show then builds a marvelous storytelling and joke-telling apparatus around him that results in one of television's most emotionally complex, and hilarious comedies. – Alec Bojalad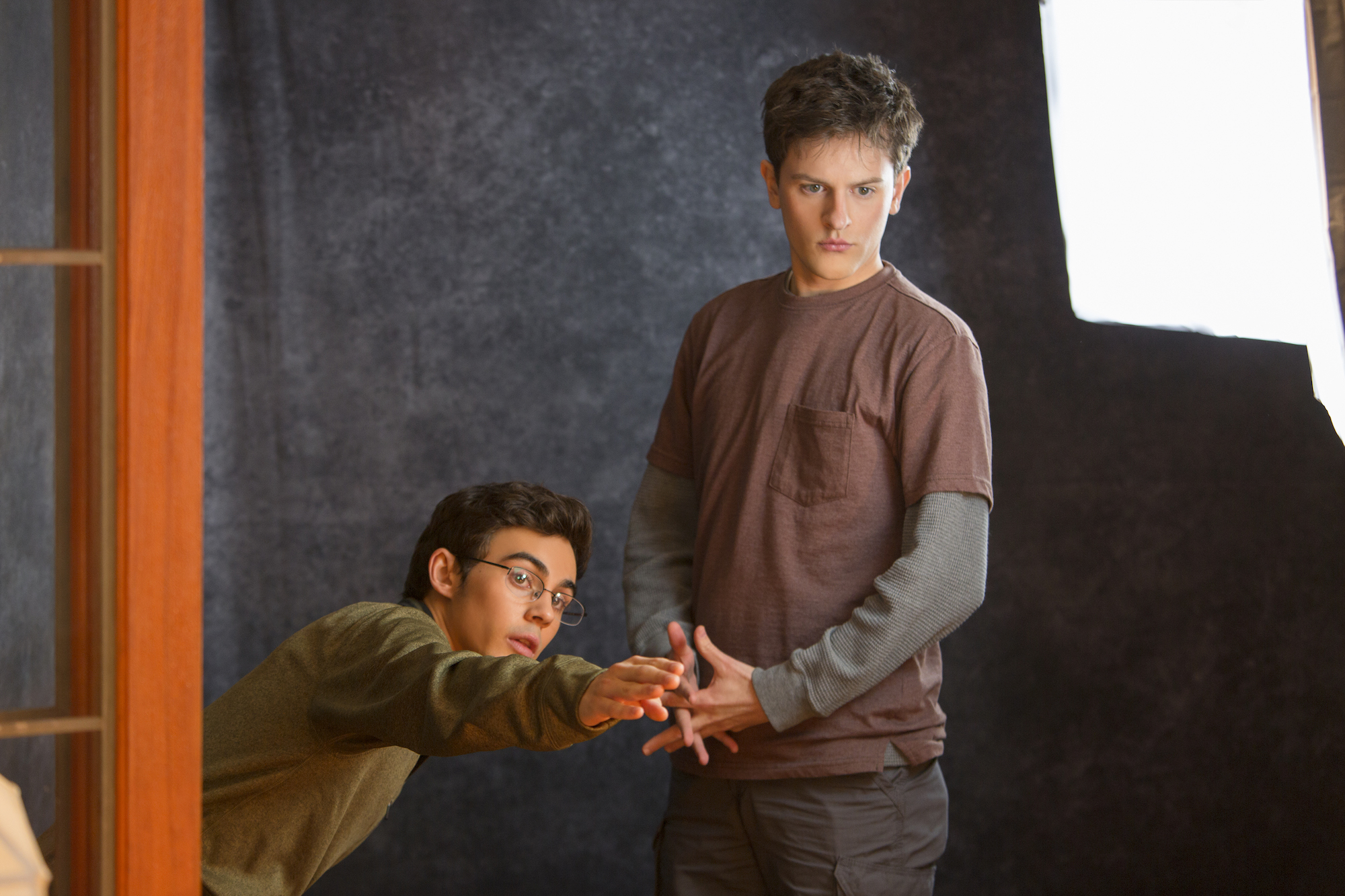 5 – American Vandal
When the first season of American Vandal premiered in 2017, audiences quickly realized that what had originally looked like a goofy spoof of Netflix's successful true crime series Making a Murderer was actually much more than that. It was actually a brilliant satirical comedy that quickly took over social media and even earned some serious recognition. (It won a Peabody Award! Seriously!) So when a second season was announced, you can bet that everyone was equally excited and fearful of what co-creators Dan Perrault and Tony Yacenda were planning.
Enter the tale of the "Turd Burglar," an Instagram-spamming serial harasser at a private Catholic high school whose penchant for poop-related pranks rightfully earned him or her the nickname. American Vandal season 2 proved not only as funny and insightful as its predecessor, but it also demonstrated the showrunners' willingness to stretch the comedy (and the drama) as far as it could possibly go without breaking. Lesser directors, writers and actors would have broken any other show under the same circumstances, but not this bunch.
As amazing as season two was, especially with outstanding performances by newcomers like Travis Tope and Melvin Gregg, the potential for additional seasons no longer exists. In late October, Netflix decided to cancel the show after two seasons, thereby leaving the future endeavors of young documentarians Peter Maldonado (Tyler Alvarez) and Sam Ecklund (Griffin Gluck) to the whims of bloggers and fans. Which really sucks, for despite everything American Vandal had already accomplished, the comedy had so much room to grow. – Andrew Husband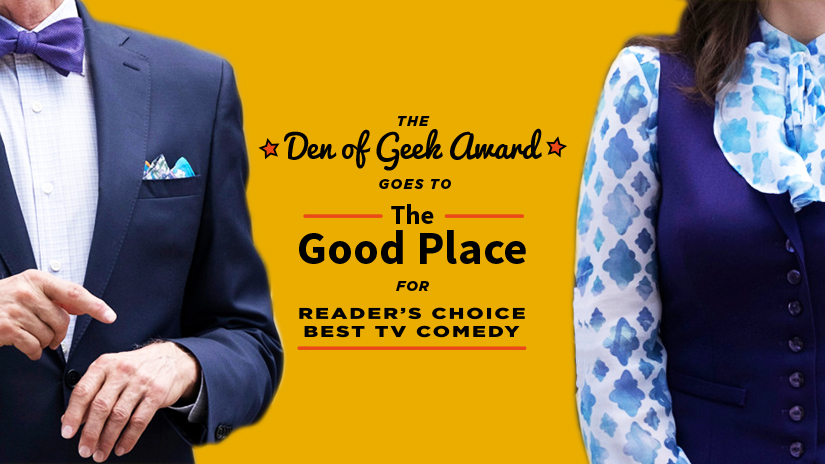 4 – The Good Place
(Reader's Choice Award Winner)
Holy forkin' shirt-balls, our readers are smart! For the second year in a row, they've selected NBC's The Good Place for our Reader's Choice Award, and for good reason. After delivering a jaw-dropping, insanely clever season one finale, featuring one of the most memorable twists on TV ever, 2018 saw The Good Place enter its second and third seasons with just as much narrative ambition. Creator and showrunner Michael Schur blows up the show's status quo repeatedly and isn't afraid to take our gang to even whackier, outer-dimensional places. There's really no neat way to summarize The Good Place's arc without revealing spoilers or sounding like a crazy person, but overall the show continued to examine what it means to be a good person. While navigating various moral issues through the lens of different philosophical ideologies, The Good Place demonstrates that goodness takes thoughtfulness and perseverance every single day. See? That description honestly sounds like a drag, but we promise: The Good Place not only makes philosophy palatable, but side-splittingly funny.
Further Reading: The Good Place Season 2 Recap
Last year I specifically heaped praise on Kristen Bell and Ted Danson, but every member of The Good Place's insanely funny ensemble brings their A-game. Manny Jacinto embodies witless Florida Man Jason with the likability and warmth of a puppy, in a role that could come across as obnoxious if handled by a lesser actor. Jameela Jamil's condescending, materialistic name-dropper Tahani gets all of the writers' best lines and she's so believable as the insufferable rich girl that you secretly wish you were friends with that you'll struggle to believe that Jamil had never acted prior to being cast. William Jackson Harper is a movie star in the making as the always-anxious, infuriatingly indecisive scholar Chidi and D'Arcy Carden routinely steals the whole show as the perky A.I. robot Janet, who harbors an intense crush on Jason. Throw in all of the best puns and sight gags that are usually reserved for animated comedies like Bojack Horseman and you get the most inventive, whip-smart, and genuinely pleasant show on network television. In the crazy, divisive year that this country has had, we all need a reliable good place like The Good Place. – Nick Harley
3 – Atlanta
Atlanta was never going to be just another TV show. Creator and Multi-multi-multi hyphenate Donald Glover is far too talented and far too confident to make a simple, straight-forward half hour comedy about a rapper and his hangers-on coming up in the Southeastern rap scene. It was never going to be Entourage in Atlanta. Still, who could have imagined it would be this good?
Atlanta Season 2 improves upon its freshmen seasons in several meaningful ways. Still made up of loosely-related vignettes, each episode of Atlanta Season 2 is a little storytelling miracle in its own right. The opening episode, "Alligator Man", provides an opportunity for Katt Williams to portray some real pathos and real Katt Williams-isms. "Money Bag Shawty" finds Earn in an actual foot race against Atlanta sports legend Michael Vick because why not? "Woods" sends Paper Boi on a journey of magical realism through the backwoods on Georgia to examine the nature of celebrity. Then there's "Teddy Perkins," which is simply one television comedy's best-ever horror stories.
The risk with Atlanta is that some episodes will be significantly better than others because of its wild, creative format. Atlanta Season 2 decided to address that concern by just making every episode excellent. Each and every half-hour has something to say about race, celebrity, America, love, fear, or virtually anything else. And not for nothing, but the central story of Paper Boi, Earn, Darius, Van, and the wild ride they're all on does advance and evolve. Atlanta Season 2 was much more than just "Teddy Perkins." It was a hilarious, richly-realized episodic and serialized television comedy. – Alec Bojalad
Read More: What We Know About Atlanta Season 3
2 – Barry
In an alternate timeline, Barry is just the name of the dude who lives down the street from you, the guy that never picks up his morning newspaper, and Bill Hader's first post-SNL TV-vehicle is Eric. Hader's original idea that he pitched to HBO centered on a do-nothing character, Eric Singleton, based on one of Hader's high school friends back in his native Oklahoma (the same guy that served as the inspiration for his character in Hot Rod). I'm sure that show would have been funny enough, reinforced with ultra-specific jokes and references informed by Hader's experiences growing up, but thankfully we dodged Eric, as Hader abandoned the premise because it "lacked stakes."
Further Reading: Analyzing The Barry Season 1 Finale
"Lacking stakes" is not how any sane person would describe Barry. Filled with humor, pathos, and tension, the show quickly establishes its dramatic stakes with an inventive hitman story. With its titular emotionally-stunted contract killer who catches the acting bug, Barry takes the bones of Grosse Pointe Blank and infuses them with the moral quandaries, existential ennui, and downbeat, spirit-sucking compromises of Better Call Saul. However, as bleak as things get toward the end of its first season, Barry still manages to serve up regular laughs with a healthy dose of Hollywood satire and a scene-stealing performance from Gotham's Anthony Carrigan as the world's cheeriest Chechen mobster. It's so rare that a show is this fully-formed and highly functional right out of the gate, but Barry arrived and finished its first season with a firm grasp on its characters and wildly disparate tone, telling a story that became more engrossing as it plunged deeper into the heart of darkness. Deeply human, funny, and surprising, Barry is as ambitious and sure-handed as any comedy in the last ten years. – Nick Harley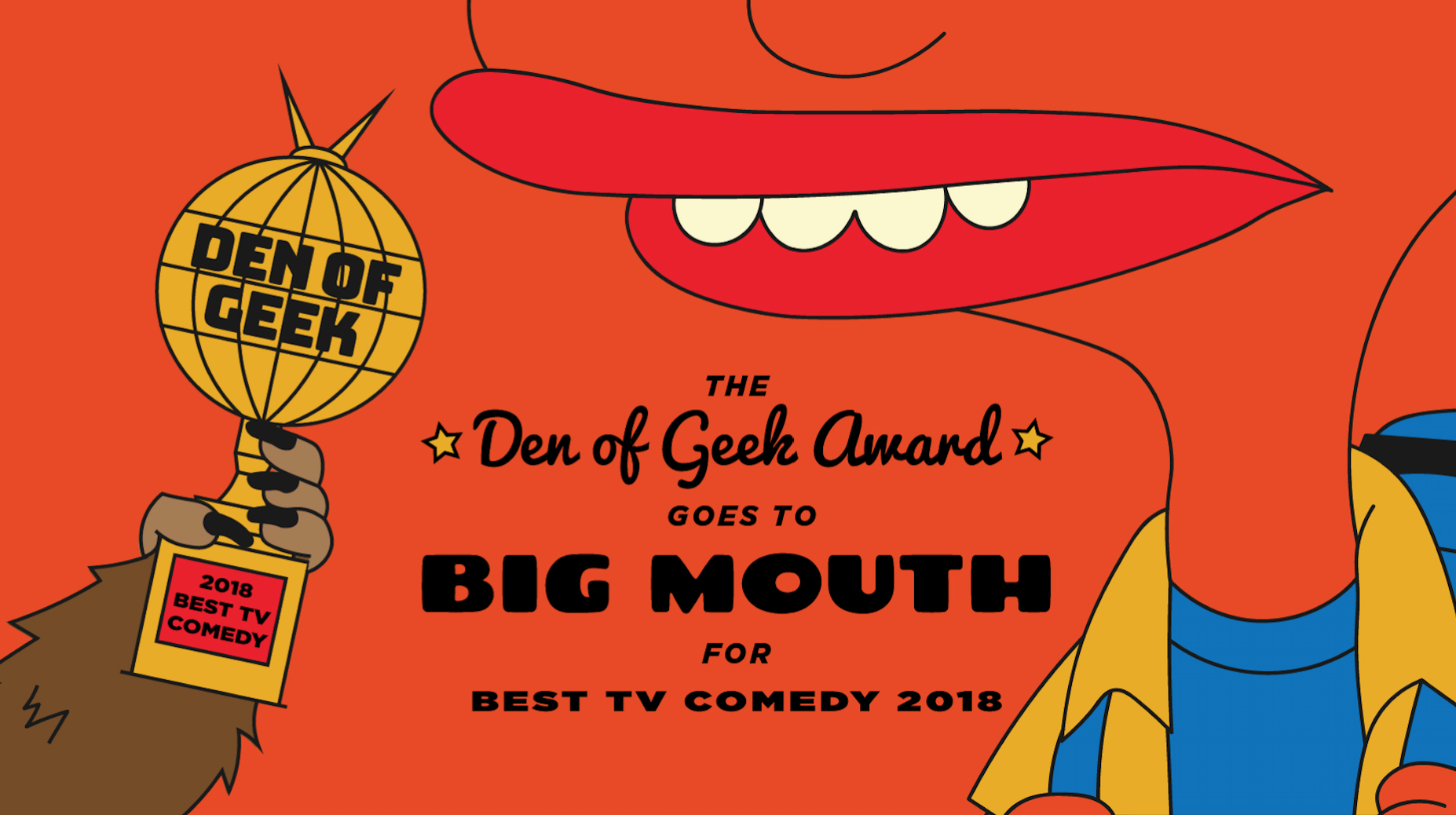 1 – Big Mouth
2018 gave us one of the best sophomore classes in TV comedy history. Atlanta, American Vandal, The Good Place (counting it on a technicality since its best season two episodes aired in 2018) and Big Mouth had impossibly high expectations coming off sterling first seasons, and delivered equal-to-better second seasons, all landing in the top five on this list.
It's hardly shocking that Big Mouth appeared on the most individual ballots in our vote. Big Mouth, more than any animated comedy in recent memory, has such an innate ability to make its audience relate to an emotion or awkward situation that it feels effortless. Because its viewers have either been through the ringer with their own hormone monster or are currently finding out that puberty is a monster (or monstress), the series pulls off the rare feat of being gratuitous and silly but still having high stakes. You may root for Andrew (voiced by John Mulaney) to overcome his pervy impulses, but it's equally as fun seeing his hormone monster Maury celebrate his victories.
Series co-creator Andrew Goldberg told us earlier this year, "Puberty is a dramatic point of life where everything is in such flux and everything seems like the most important thing in the world." The show doubled down on that sentiment this season by exploring the mortal enemy of the hormone monster: The Shame Wizard. Voiced by David Thewlis, best known for his role as Remus Lupin in the Harry Potter series, the Shame Wizard is a manically cackling voice inside the kids' heads who tells them to feel dirty and humiliated about their desires. The yin yang of sexual desire and shame is brutally honest storytelling that succeeds in making these topics less taboo and easier to talk about amongst both friends and family.
Further Reading: Big Mouth: How the Show is Starting a Dialogue About Sex
While the boys grapple with the consequences of their own actions for much of the season, it's the girls who are forced to confront how outside forces affect their lives and it makes for the season's best material. Jessi (voiced by Jessi Klein) is devastated by her parents splitting up. She lashes out at her friends and punishes her parents by dabbling with drugs and petty theft. It was tough to watch Jessi deal with it, but it also gave us a more aggressive version of Maya Rudolph's Hormone Monstress, who dishes out vain lines like, "Lie to her for no fucking reason!" The show eventually finds its heart, and its heaviest material in Jessi's breakdown and slow march towards depression, a potential storyline for the already confirmed third season. Gina (voiced by Gina Rodriguez) is another welcome addition to the group as the new girl in town who teaches Nick (voice acting genius Nick Kroll) about respecting the friend zone and later how to treat a woman you care about. And Missy, well, she humps a stuffed turtle during a school sleepover, which is the most adorably awkward thing to happen in a show full of them.
Big Mouth, for all its themes and hard lessons, is the best comedy of 2018 because it's also clever as hell, relentless in its gross-out gags and pop culture references, and is inventive in its subversion of topics and schoolyard tropes that have been done to death on broadcast and cable for decades. The popularity of Big Mouth led to some of this year's most popular Halloween costumes, musically inclined fans taking to streets with a cover of Coach Steve's "Sex with a Lady" song, and a viral clip of Nick Kroll doing all of his voices, each with their own charms and idiosyncrasies. Yet what puts the show over the top on our LONG list of serious contenders is the impact it's having in the real world. There is no show, comedy or otherwise, more relatable than Big Mouth. "I've been thrilled and amazed at how many people have told me that they're watching it with their pre-teen and teen kids together," Klein told us in an interview shortly after season two released. "The fact that families are actually watching it and discussing it together is amazing." – Chris Longo