News
Jon Stewart Returns to Television with Apple TV+ Series
Satirical news pioneer Jon Stewart of The Daily Show has signed a first-look deal with Apple TV+ after a lengthy TV hiatus.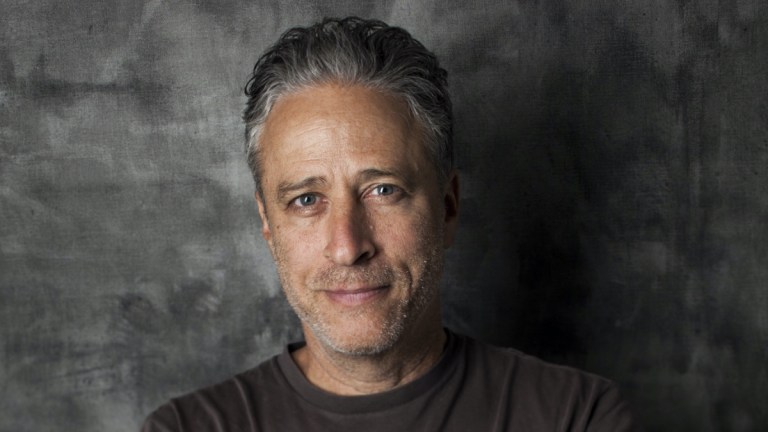 Long before "fake news" was a rhetorical cudgel for the President to beat his perceived media enemies with, it was a term of endearment for a new breed of satirical news program. As first popularized by Comedy Central's The Daily Show with Jon Stewart, news/comedy hybrids first had their moment in the early 2000s and then just never really went away.
Now, after a lengthy hiatus, one of the genre's godfathers is finally coming back to television. Today Apple TV+ announced that it has inked a multi-year partnership with Jon Stewart to produce content, including a current affairs series a la The Daily Show.
The as-of-yet unnamed series will feature "multiple seasons" of one-hour episodes that cover topics that are part of the national conversation along with Stewart's existing advocacy work. Each season of the series will be accompanied by a companion podcast that delves further into the chosen topic.
If that sounds a bit like HBO's Last Week Tonight with John Oliver, that's probably not a coincidence. John Oliver was a correspondent for The Daily Show under Stewart and even guest hosted the series several times when Stewart was ill or off filming his directorial debut, Rosewater. Other major comedic players to receive their big break on Stewart's Daily Show include: Stephen Colbert, Steve Carell, Samantha Bee, Rob Corddry, Ed Helms, Hasan Minhaj, and more
As part of the announced agreement, Apple TV+ has a first-look deal with Stewart for future projects through his production company, Busboy Productions. Apple did not reveal what kind of projects that would cover as of yet but Stewart has increasingly been interested in film, having written and directed 2019's political comedy Irresistible.
Jon Stewart took over for Craig Kilborn as host of Comedy Central's The Daily Show in 1998. Under Stewart's direction, the show went from a breezy focus on pop culture to an incisive and often insightful examination of American politics. Stewart and the show were nominated for an Emmy Award 56 times, taking home 20 trophies, including a still yet-to-be-matched 10 consecutive wins for Outstanding Variety, Music, or Comedy Series. Stewart left the show in 2015 and ceded hosting duties to Trevor Noah. In his final dispatch as Daily Show host, Stewart pleaded with the country to not indulge or tolerate "bullshit" in the years to come, which certainly has to have broken the record for "most ignored plea" in human history by now.
The Apple TV+ deal is the second one of its kind that Stewart has inked since signing off from The Daily Show. In November of 2015, Stewart signed a four year deal with HBO to produce exclusive digital content for HBO Now, and HBO Go. That project was canceled in 2017 due to technical limitations surrounding Stewart's vision of an animated news series.
In recent years, Stewart has spent much of his time as a social advocist. He helped lead a campaign to get Congress to pass the 9/11 Victim Compensation Fund Bill, which helped provide healthcare to 9/11 first responders. He has been involved with similar efforts advocating for wounded veterans.
There is no word yet on when Stewart's current affairs series will enter production.