News
Amazon Prime Video New Releases: May 2023
Here's everything coming to Prime Video and Freevee in May 2023 including the John Wick films!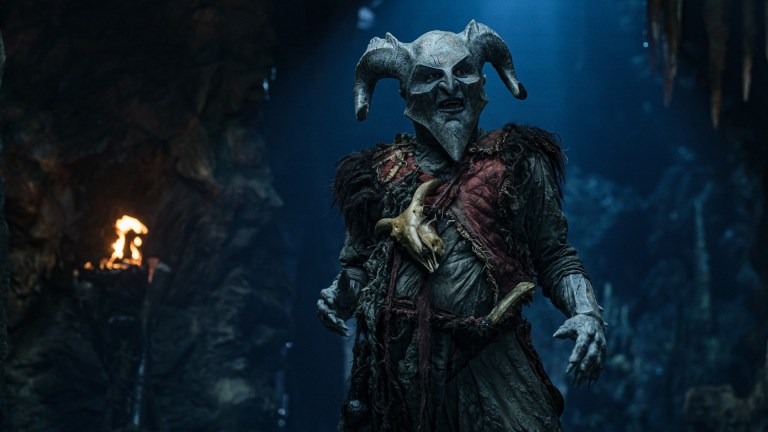 With its list of new releases for May 2023, Amazon Prime Video is increasing its global reach.
The streamer's biggest original offering this month is a German series. Hohlbeins' – The Gryphon, based on the works of Wolfgang Holhlbein, will present a sprawling fantasy tale about three teens discovering a fantastical world called The Black Tower where "the Gryphon, a world-devouring monster, mercilessly subjugates all living creatures."
The only other original title of note in May is Freevee comedy Primo on the 19th. Written by author and journalist Shea Serrano and produced by Michael Schur (The Good Place), this coming-of-age series will follow a teenager balancing "college aspirations, societal expectations, and a hectic home life on the south side of San Antonio."
And that's pretty much it for Amazon Originals this month! Thankfully, there is a huge influx of library content to keep Prime Video subscribers entertained. May 4 sees the arrival of several notable TV series like Freaks & Geeks, Sabrina: The Teenage Witch, and The Tudors. That will be followed by recent movies like Till (May 9), Three Thousand Years of Longing (May 23), and Violent Night (May 26).
Here is everything else coming to Amazon Prime Video and Freevee this month. Amazon Originals are accompanied by an asterisk.
New on Amazon Prime Video – May 2023
May 1
MasterChef Mexico S1-4 (2015)
A Beautiful Mind (2002)
Amistad (1997)
Babe (1995)
Babe: Pig In The City (1998)
Babel (2006)
Beavis and Butt-Head Do America (1996)
Biker Boyz (2003)
Bill & Ted's Excellent Adventure (1989)
Blue Crush (2002)
Blue Crush 2 (2011)
Bound (1996)
Bridget Jones: The Edge Of Reason (2004)
Bridget Jones's Baby (2016)
Carrie (2002)
Coneheads (1993)
Dallas Buyers Club (2013)
Daniel Tiger's Neighborhood: You Are Special, Daniel Tiger! (2012)
Daniel Visits A New Neighborhood (2022)
Darkest Hour (2017)
Dinner for Schmucks (2010)
Drillbit Taylor (2008)
Europa Report (2013)
Failure to Launch (2006)
Fatal Attraction (1987)
Fletch (1985)
Fletch Lives (1989)
Forgetting Sarah Marshall (2008)
Get Him to the Greek (2010)
Ghost Town (2008)
Gunfight at the O.K. Corral (1957)
Hamburger Hill (1987)
Hard Eight (1997)
Harold & Kumar Go to White Castle (2004)
Howard the Duck (1986)
I Am Not Your Negro (2017)
Identity Thief (2013)
Invasion of the Body Snatchers (1956)
Kung Fu Hustle (2005)
Leap Year (2010)
Madagascar (2005)
Madagascar 3: Europe's Most Wanted (2012)
Mamma Mia! (2008)
Meet Joe Black (1998)
Memoirs of a Geisha (2005)
Moonrise Kingdom (2012)
Nutty Professor II: The Klumps (2000)
Patriot Games (1992)
Reminiscence (2021)
Rise: Blood Hunter (2007)
Rumble In The Bronx (1996)
Safe House (2012)
Saving Face (2005)
Shutter Island (2010)
Space Jam (1996)
The Adventures of Tintin (2011)
The Black Stallion (1979)
The Doors (1991)
The Front Page (1974)
The Heartbreak Kid (2007)
The Nutty Professor (1996)
The Quiet Man (1952)
The Rundown (2003)
The Shootist (1976)
The Terminal (2004)
The Wiz (1978)
Thelma & Louise (1991)
They Might Be Giants (1971)
Three Days of the Condor (1975)
True Grit (2010)
Virtuosity (1995)
We Were Soldiers (2002)
May 2
*Jimmy O. Yang: Guess How Much? Comedy Special (2023)
May 4
90210 S1-5 (2009)
Beverly Hills 90210 S1-10 (1991) Dynasty (1981)
Freaks & Geeks (1999)
Medium S1-7 (2005)
Reign S1-4 (2014)
Sabrina: The Teenage Witch S1-7 (1997) Tudors S1-4 (2007)
May 5
*Tommy Little: Pretty Fly for a Dickhead (2023)
*¡Hasta la Madre! del día de las madres (2023)
May 9
Till (2022)
May 10
La Vida Despues del Reality (2023)
May 11
Academy of Country Music Awards (2023)
May 16
*Zarna Garg: One in a Billion Comedy Special (2023)
May 18
*The Ferragnez – The Series S2 (2023)
May 19
She Said (2022)
May 23
Three Thousand Years of Longing (2022)
May 26
*Hohlbeins' – The Gryphon (2023)
Violent Night (2022)
May 28
Top Five (2014)
May 29
Hot Pursuit (2015)
New on Freevee – May 2023
May 1
Casa Grande S1 (2023)
Taxi S1-5 (1978)
Numb3rs S1-6 (2005)
American Ninja (1985)
American Ninja 2: The Confrontation (1987) American Ninja 3: Blood Hunt (1989) American Ninja 4: The Annihilation (1990) Be Cool (2005)
Bill & Ted's Bogus Journey (1991)
Bill & Ted's Excellent Adventure (1989) Boogie (2021)
Bowling for Columbine (2002)
Eight Men Out (1988)
Get Low (2009)
Hoodwinked 2: Hood vs. Evil (2011)
Hotel Rwanda (2004)
Into the Blue 2: The Reef (2009)
John Wick (2014)
John Wick: Chapter 2 (2017)
John Wick: Chapter 3 – Parabellum (2019) Kalifornia (1993)
Lee Daniel's The Butler (2013)
Linsanity (2013)
Masters of the Universe (1987)
Monster Trucks (2016)
Of Mice and Men (1992) Pitch Perfect 2 (2015) Red River (1948)
Repo Men (2010)
Ricki and the Flash (2015) Runaway Train (1985) Scarface (1983)
Sherlock Gnomes (2018) Soul Surfer (2011)
Stan & Ollie (2018)
Stigmata (1999)
The Bourne Ultimatum (2007)
The Dictator (2012)
The Manchurian Candidate (1962)
The Misfits (1961)
The Perks of Being a Wallflower (2012) The Usual Suspects (1995)
To Wong Foo, Thanks for Everything! Julie Newmar (1995)
Uptown Girls (2003)
Where'd You Go, Bernadette (2019)
May 16
Elysium (2013)
May 19
*Primo (2023)
May 21
The Monuments Men (2014)