News
Wonder Woman 1984: We Set Out to Do Something Special, Says Gal Gadot
In an exclusive clip from The Graham Norton Show, Wonder Woman 1984's Gal Gadot discusses working with director Patty Jenkins.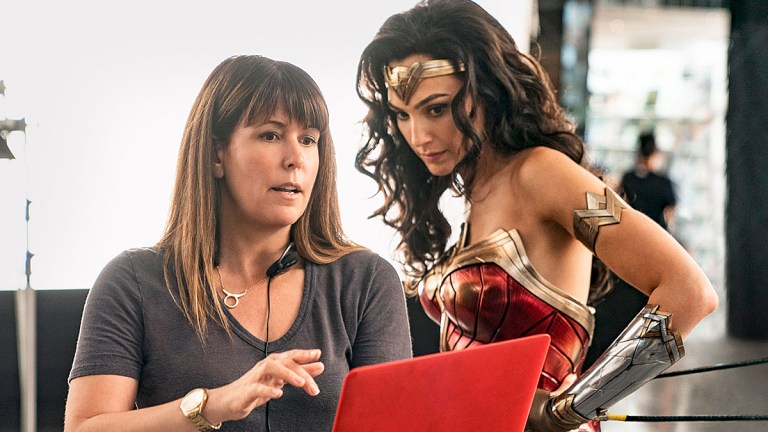 Gal Gadot's Wonder Woman seems to make history with every offering. An early diamond in the DC Extended Universe rough, her 2017 solo film was an immensely profitable bellwether genre offering for female-led action movies. Now, she's about to make yet another mark as sequel Wonder Woman 1984 debuts as a streaming offering on HBO Max (read our advance review right here), making it, by far, the most prominent blockbuster to field a day-and-date distribution. Yet, for Gadot and director Patty Jenkins, its specialness was always apparent.
In this exclusive clip from The Graham Norton Show, which will air stateside on BBC America Friday, December 18 at 11 pm EDT, Gadot—in-between comical 2020-esque video chat delay foibles—reinforces a notion that the first film's $822 million worldwide box office numbers have already established: namely that Wonder Woman is something "special." While that might seem like a generic—somewhat self-congratulatory—gesture, the comment stems from the chemistry she's managed achieve in collaborating with director Patty Jenkins, making the partnership for the sequel into a genuine gestalt of a creative tenure.
"It was everything we hoped for and more," Gadot tells Norton regarding the success of the first Wonder Woman. After her version of the character made an onscreen debut in director Zack Snyder's 2016 DCEU film, Batman v Superman: Dawn of Justice, she hit big in May 2017 with Jenkins's solo movie before being lent later that year to Snyder's derided (and set to be radically reworked as an HBO Max miniseries) team-up, Justice League; an appearance that, as Jenkins recently stated on the ReelBlend podcast, was essentially "tossed out" and ignored during the subsequent creative process of Wonder Woman 1984.
"We felt like we were doing something special," Gadot continues, adding, "It was just [a] delight to come back and work with Patty again. She became one of my closest friends, and what we share and everything that we've been through is just unique."
Watch the full clip here:
Indeed, early critical reactions to Wonder Woman 1984 seem to back the idea that the Gadot/Jenkins creative team have once again struck gold (in this case literally, with the Kingdom Come-inspired winged golden armor that Diana dons), with the sequel. Of course, the pandemic has repeatedly resulted in delays for the film until the recent HBO Max move, effectively leaving its would-be box office numbers as one of the biggest "what if?" scenarios of the industry. However, the distribution model—which will be repeated with Warner's entire 2021 film slate—has clearly done nothing to diminish the team's enthusiasm.
Consequently, don't expect to see the Gadot/Jenkins team split with Wonder Woman 3—far off on the horizon as that project may now be thanks to the director's move to the Star Wars universe for 2023's Rogue Squadron.
"She's super-talented and smart and I'll do anything with her," Gadot continues. They clearly have a tight bond that is all but certain to be retained in many other projects to come—some of which might not even involve Wonder Woman.
Wonder Woman 1984 will make its impactful, industry-altering streaming premiere on HBO Max on Christmas Day, Friday, December 25.