News
Wonder Woman 1984 Delayed to December, Possibly Moving Dune
Patty Jenkins and Gal Gadot's Wonder Woman 1984 is delayed again due to the pandemic, and now becomes a holiday movie.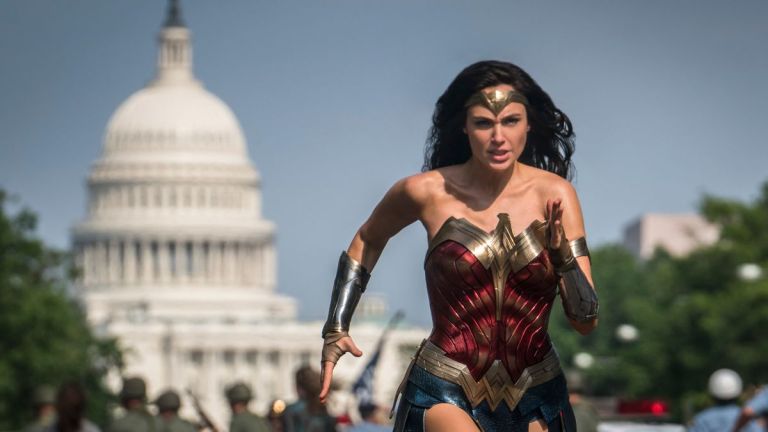 It appears Warner Bros. is not satisfied with the Labor Day weekend rollout of Tenet. That at least should be one takeaway from the news that Wonder Woman 1984 has been delayed from its Oct. 2 perch all the way to December, which would also displace Warner Brothers' Dune remake as well.
The news came Friday afternoon out of The Wall Street Journal, which reported WB is delaying the superhero sequel because Hollywood studios "worry U.S. moviegoers are hesitant to return to theaters in sufficient numbers to justify a second major release in the span of a month."
The delay is not terribly surprising given a recent report that a Wonder Woman 1984 delay was imminent. This also follows on the heels of WB and director Christopher Nolan attempting to reboot interest in moviegoing among American audiences with the Sept. 3 release of Tenet last week in select U.S. theaters. But given the film only grossed $20.2 million by the end of the three-day weekend—and those grosses apparently include more than a week of Tenet's release in the safer markets of Canada—it seemed unlikely the studio was thrilled with the low turnout. Even assuming a superhero movie like Wonder Woman 1984 could double or triple that figure, it would still be on the exceedingly low side for a film that could gross anywhere between $800 million and $1 billion in a healthier box office market.
Still, the move to specifically Christmas Day, Dec. 25, would be a small surprise, as it's unclear how substantially different the moviegoing market will be inside of a pandemic in December as opposed to October. And in addition to marking what would be Wonder Woman 1984's second delay—the picture was previously expected to come out in June—it would almost certainly postpone WB's Dune to an indefinite date, as the movie is scheduled for Dec. 18. That science fiction epic from director Denis Villeneuve has yet to be delayed once by the pandemic and just revealed its most impressive trailer earlier this week. However, the trailer notably said "coming to theaters" and not "December."
Wonder Woman 1984 remains one of the most anticipated movies of 2020, even now in December. As the follow-up to director Patty Jenkins' 2017 film, the picture sees Gal Gadot return to her beloved role as the Amazonian superhero. It also looks poised to have potent political undertones, even with its '80s setting which pits Diana against a billionaire television celebrity. Jenkins has previously stressed more than once her desire to see Wonder Woman 1984 released in theaters.
During this year's DC FanDome, the director said, "It's so great on the big screen. We all worked so hard to bring something that would be a big visual spectacular great time. So we're going to stick it out. We believe in putting it in the cinema."
That commitment appears to be standing firm, even as the release date changes.