Features
Why Jeremy Renner Left the Mission: Impossible Franchise
Jeremy Renner's Agent Brandt was once set to become the new lead of the Mission: Impossible franchise, but he's been missing in action since Mission: Impossible - Rogue Nation.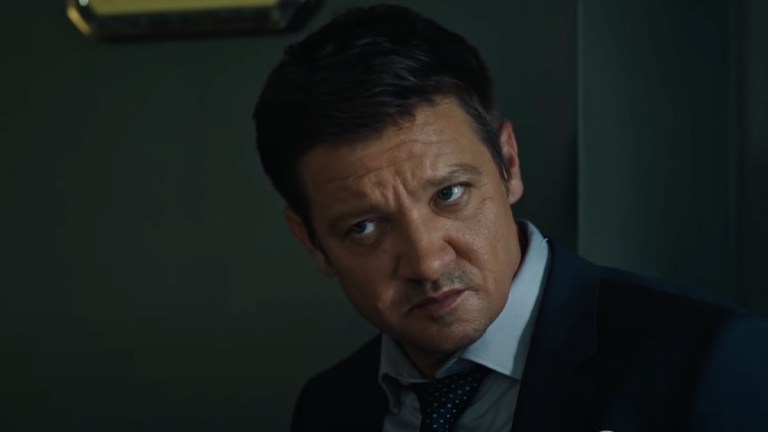 We all know that Mission: Impossible is about Ethan Hunt, the living manifestation of destiny. With mega-star Tom Cruise in the role, the character of Hunt became more important to the franchise than any of the leads of the original series, Jim Phelps (originally Peter Graves, portrayed by Jon Voight in the 1996 movie), Dan Briggs (Steven Hill), or Cinnamon Carter (Barbara Bain). But for a little while, producers considered phasing Hunt out of the series, making him the new secretary of the Impossible Mission Force while Jeremy Renner's William Brandt became the new team leader. 
Those plans changed midway through the production of Mission Impossible: Ghost Protocol when Christopher McQuarrie came in to finish a script started by Josh Appelbaum and André Nemec. Although director Brad Bird had already started shooting scenes for Ghost Protocol, McQuarrie successfully argued that Hunt should remain the focus and could not be replaced.
This behind-the-scenes tension added a spark of electricity between Brandt and Hunt on screen. Initially, we meet Brandt as a desk jockey, a guy entering the field to keep an eye on the reckless Hunt. But part way through the movie, we learn Brandt's true backstory, that he was assigned to protect Hunt and his wife Julia. Believing that his failure resulted in Julia's death, Brandt asked to leave the field, only to be pulled back in by Hunt. 
By the end of the movie, it appears that Brandt has joined the team for good, when he and fellow new recruit Jane Carter (Paula Patton) stop by for a drink with Hunt and mainstays Benjy (Simon Pegg) and Luther (Ving Rhames). That assumption only solidified when Brandt was back with the team for the sequel Mission Impossible: Rogue Nation, this time without Jane. But by the time we got to the sixth entry, Mission Impossible: Fallout, Brandt was nowhere to be seen. 
Lest anyone think that Brandt has gone the way of Jane, Zhen Lei (Maggie Q), or Declan Gormley (Johnathan Rhys Meyers), McQuarrie has assured viewers that only scheduling conflicts kept Renner from appearing in the sixth Mission: Impossible movie. 
"Jeremy had his commitment to Avengers [Infinity War]," McQuarrie told Empire. "And we didn't know what [Fallout] was, so we couldn't provide a schedule. We needed absolute freedom." Of course, Renner ended up not appearing in Infinity War (he did shoot scenes that ended up in the sequel Avengers: Endgame), but McQuarrie did offer the actor one opportunity to appear in Fallout — it would be his last in the franchise. 
Fallout begins with an undercover deal to recover stolen plutonium. When the deal goes wrong, Luther is taken hostage, forcing Hunt to choose between saving his friend and completing his mission. In the finished film, Hunt saves Luther, which puts him on a short leash with CIA director Sloane (Angela Bassett). But Renner's limited schedule gave McQuarrie an opportunity to reimagine the sequence.
McQuarrie recalled telling Renner, "Hey listen, I have this idea for an opening sequence where you sacrifice yourself to save the team, and that the mission-gone-wrong not only involves losing the plutonium but involves the death of a team member." According to the director, Renner responded, "Thanks, but no thanks," a decision McQuarrie admires. "He was smart not to take the short paycheck for three days of work and getting blown up," he says.
As of yet, the long game hasn't paid off for Renner. He isn't listed among the leads for the seventh entry Mission Impossible: Dead Reckoning — Part One, and we don't know enough about Part Two to hazard a guess about his involvement. But we do know that McQuarrie hasn't forgotten about Agent Brandt and will happily bring him back — just not as a replacement for Ethan Hunt. That would be one Rennervation too far.