News
Halloween Kills Moves to 2021 Due to Coronavirus Concerns, Drops Teaser Trailer
Sequel Halloween Kills shifts its release to 2021, proving that even the unkillable Michael Myers can't withstand the COVID-19 threat.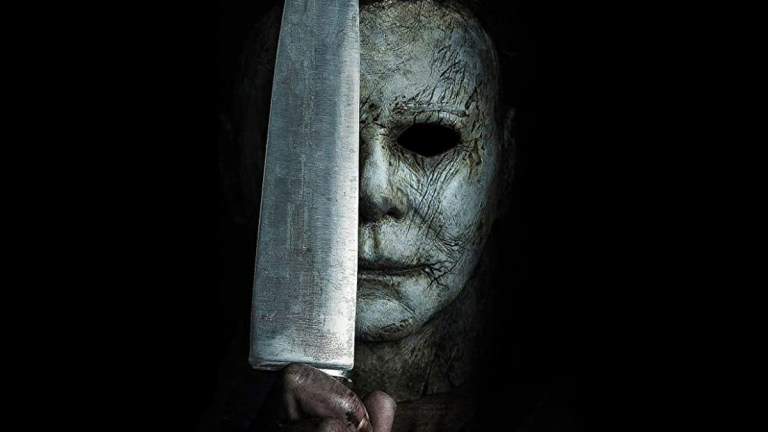 Halloween Kills will have to wait a full year to fulfill its titular declaration. That's because the film, a direct sequel to 2018's Halloween revival movie, is quickly approaching an October 2020-scheduled release date that's looking increasingly unfeasible in the face of a possible second wave of the COVID-19 pandemic.
Universal Pictures, who's handling distribution for the Blumhouse co-production, has moved Halloween Kills to October 15 2021—exactly one full year from its previous October 15, 2020 date. Consequently, the shift will directly affect the film's would-be successor, trilogy-completing offering Halloween Ends, which will similarly shift back from its October 15, 2021 date back to October 14, 2022. The move was reluctantly made, although ultimately necessary, as evidenced by a bittersweet statement from original franchise visionary John Carpenter.
"We have discussed and struggled with how best to present Halloween Kills to the loyal fans around the world, as well as the new audience we hope to invite to this experience," says Carpenter, who ultimately concedes, "If we release it in October of this year as planned, we have to face the reality that the film would be consumed in a compromised theatrical experience. After weighing out options, we have chosen to push the film's theatrical release by one year."
However, possibly as a conciliatory gesture, Carpenter also dropped the first teaser trailer for Halloween Kills, which you can catch just below with the full statement.
Halloween Kills will (eventually) see David Gordon Green return to the franchise director's chair, having successfully steered the ship for 2018's Halloween, which manifested as a 40 years-in-the-making follow-up, seemingly negating the canonical status of the follow-ups of previous decades. However, canonical ambiguities notwithstanding, that film proved immensely profitable, having grossed a monstrous $255.5 million worldwide off a micro-budget of $10 million. The apparent formula for that success was a generational story, with Jamie Lee Curtis's return as the franchise's original final girl, Laurie Strode, who—after 40 years of living with her terrifying experiences as the target of the hulking masked stabber Michael Myers (James Jude Courtney)—has become hard and grizzled, making her the perfect sage for her adult daughter, Karen (Judy Greer), and granddaughter Allyson (Andi Matichak), all of whom have become targets of the newly-escaped killer.
Likewise, Kills will continue building upon the story of the embattled familial threesome in their continuing ordeal with Myers, who, despite being burned in Laurie's basement-trap-set makeshift crematorium in the climax of the last movie, was revealed to have lived to terrorize another day. Thus, besides the confirmed returns of Curtis, Greer, Matichak and Courtney, the sequel will see the cast grow with the addition of personnel such as Anthony Michael Hall as Tommy Doyle, an adult version of the child Laurie babysat during the fateful events of the 1978 film, and Kyle Richards, who is actually reprising her role from that film as Lindsey Wallace, Tommy's playmate.
Regardless of the delays, you can rest assured that the revived Halloween cinematic saga will continue to rack-up victims, eventually. Moreover, you can safely expect a smooth story transition from Halloween 2018 to Halloween Kills, since, like the former, director David Gordon Green worked off a script he co-wrote with Danny McBride, this time with addition of Scott Teems. Indeed, 2021 can't come soon enough… for a number of reasons.