News
New Dracula Movie Coming from Blumhouse
Blumhouse has tapped Karyn Kusama to create a new Dracula movie for Universal.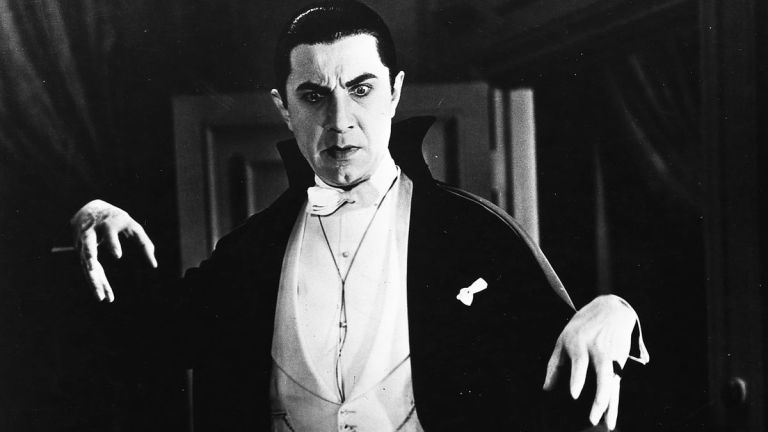 "To die, to truly be dead," Bela Lugosi said in Hollywood's classic adaptation of Bram Stoker's novel Dracula, "that must be glorious." But beloved monsters never die, no matter how many stakes you drive through their hearts. They are rebooted. Following the box office and critical success of The Invisible Man, Jason Blum's Blumhouse production banner is looking to resurrect Dracula, according to The Hollywood Reporter. While Universal hasn't officially signed on, they do have a first-look deal with Blumhouse and a cloakroom of capes for the Transylvanian Count.
The new Dracula movie will be helmed by Karyn Kusama (Jennifer's Body, Destroyer, and modern horror classic The Invitation ). Matt Manfredi and Phil Hay, who teamed with Kusama on those latter two films, will write the screenplay. Kusama also recently directed an episode of HBO's adaptation of Stephen King's The Outsider.
Universal has learned some lessons since unwrapping The Mummy, starring Tom Cruise, in 2017. That film was one of many recent attempts to create a cohesive modern Universal Monsters cinematic universe and was a very expensive critical and commercial failure. Leigh Whannell made a contemporary version of H.G. Wells' 1897 science fiction novel The Invisible Man for $7 million and it looks like it will earn $100 million on top of the general goodwill it has earned with audiences and critics. All that's known about Kusama's new Dracula at the moment is that it will take place in modern times and be shot on a modest budget. The project is almost certainly unrelated to the Renfield movie Universal announced at the end of last year.
Bram Stoker's 1897 novel first came to the screen as Nosferatu (1922) directed by F. W. Murnau and starring Max Schreck as Count Orlok, because Stoker's widow Florence never gave permission to use the name. Lugosi played the iconic vampire on stage before starring in Universal's Dracula in 1931. In 2014, Universal cast Luke Evans as the vampire in Dracula Untold, and turned it into an action film as it explored the origin story of Vlad the Impaler.
The first wave of Universal's horror franchise – which included Frankenstein (1931), The Mummy (1932), The Invisible Man (1933), Bride of Frankenstein, (1935), Werewolf of London (1935) – ended with 1936's Dracula's Daughter. It returned with 1939's Son of Frankenstein, which teamed Lugosi with Boris Karloff, and 1941's The Wolf Man, which ultimately paved the way for 1943's Frankenstein Meets the Wolf Man, which ushered in the cinematic crossover genre.
Stoker's original novel is in the public domain and has been remade by countless other studios. Hammer Horror's casting of Christopher Lee as Dracula and Peter Cushing as Van Helsing are almost as definitive as Lugosi and Edward van Sloan. Frank Langella reprised his 1977 Broadway take on the charming bloodsucker for John Badham's 1979 film Dracula. Francis Ford Coppola cast Gary Oldman as the count in his 1992 adaptation Bram Stoker's Dracula. The Count has also been fodder for comedies like Love at First Bite (1979) and Mel Brooks' Dracula: Dead and Loving It. Doctor Who and Sherlock creators Mark Gatiss and Stephen Moffat recently cast Claes Bang as Count Dracula in the three-part miniseries from BBC One and Netflix, and there's a Brides of Dracula series in development for ABC.
There is no word yet on casting, production or a Dracula release date.