News
Leigh Whannell to Develop Upgrade TV Series for Blumhouse
Upgrade, Leigh Whannell's 2018 sci-fi actioner, is getting a sequel television series conjured by the director.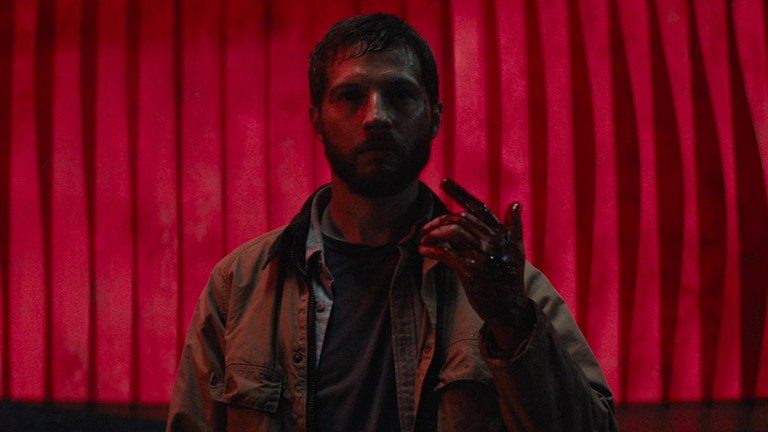 Leigh Whannell may be coming off notable acclaim for his most recent directorial effort in a modern re-telling of The Invisible Man, but it seems that the director's next move will see him revisit the mythos of one of his previous efforts, the 2018 Blumhouse-hailing sci-fi film, Upgrade, this time for the small screen.
Blumhouse Television and UCP are going into development on an Upgrade sequel television series, reports Deadline. The series will be co-created and executive produced by Whannell, with day-to-day duties set under the purview of appointed showrunner Tim Walsh (Treadstone, Shooter), who will share co-creator credit with Whannell.
The studios have already opened a writers room, in which Whannell and Walsh will be joined by a duo of writers/producers in Krystal Ziv Houghton and James Roland, both of whom executive-produced another notable Blumhouse TV offering in the second season of the movie franchise-spun USA Network series, The Purge, which was recently canceled after two seasons. Whannell, Walsh and the writers will be joined here by executive producers in studio head Jason Blum and Automatik's Brian Kavanaugh-Jones.
The TV project follows 2018's Upgrade, a near-future-set film which starred Logan Marshall-Green as Grey Trace, a man left paralyzed after enduring a vicious attack, which also left his wife dead. However, Grey's state of helplessness is remedied with what seemed to be a miracle in the form of a wunderkind tech wizard's invention, STEM, an artificial-intelligence-based chip that restores his mobility, and even endows Matrix-esque masterful fighting skills when allowed to take the proverbial wheel of his functions. Thus, now a tech-enhanced badass, Grey embarks on a crimson-spilling quest for vengeance for his wife's murder. While said quest is a violently awe-inspiring trip that even yields some funny banter between Grey and the A.I. voice in his head, the film ultimately reveals that everything that occurred—even the attack that killed Grey's wife and left him paralyzed—was the result of STEM's elaborate machinations to eventually free itself and take over Grey's body, which it successfully achieves, leaving Grey's consciousness locked in a dream-like state.
Consequently, the Upgrade sequel series will reportedly pick things up a few years after the events of the movie, bearing designs to expand the action-packed cyberthriller mythos. Yet, the most potent early detail about the project is that STEM will show up inside a new host, essentially confirming that Logan Marshall-Green will not reprise his role on the series. It's a notion that some may see as a missed opportunity, seeing as the actor has put together a sizable and acclaimed body of work in the realm of peak television, most recently with the single-season 2017-2018 Western crime drama, Damnation, which, like this project's late Blumhouse TV cousin, The Purge, aired on the USA Network.
Interestingly, Upgrade will also serve as Whannell's very first television work, since his resume entries as a writer and director have only existed in the medium of film. While his array of genre work as a writer goes back to the very first Saw short in 2003—after which he wrote the first three films in the James-Wan-created horror franchise—he first stepped into the director's chair with Blumhouse's 2015 sequel, Insidious: Chapter 3, followed by a 2018 sophomore effort in Upgrade, followed by this past February's release of The Invisible Man. Whannell's name is also attached to a mooted remake movie of 1981 dystopian action classic Escape from New York.
While no platform was officially announced for the Upgrade series, it is manifesting as a co-production of UCP, which is under the tentpole of NBCUniversal Content Studios, which owns USA Network, which now happens to have a vacancy for a Blumhouse series after the cancelation of The Purge. Moreover, Blumhouse has a 10-year deal with NBCUniversal. Make of that what you will.