Features
Five Underrated Joel Schumacher Movies You Need to See
He was synonymous with Batman & Robin but Joel Schumacher's career was so much more than Bat-nipples and ice puns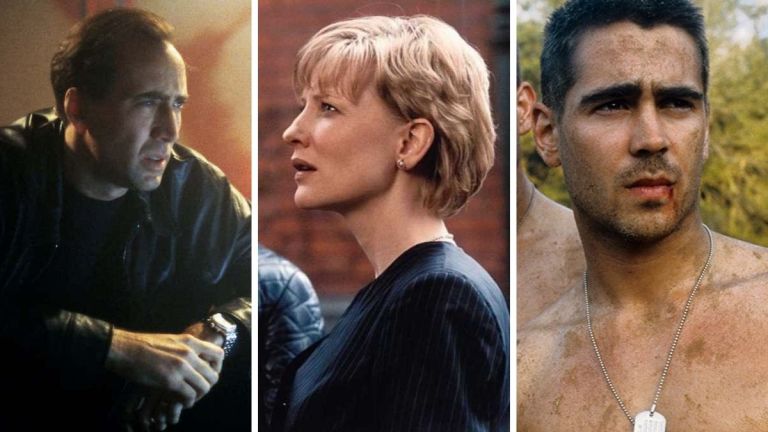 To a certain generation of moviegoers, Joel Schumacher, who passed away this week, will be forever remembered as the man that introduced the world to Bat-nipples.
But that assessment belies the legacy of a director who, for all his faults, wasn't afraid to take risks and rarely regretted anything he brought to the big screen.
The Batman & Robin filmmaker even remained philosophical on the subject of those distractingly erect rubber appendages.
"Maybe I was just naive but I'm still glad we did it," he later reflected.
Indeed, Schumacher once declared: "I'm not embarrassed about anything I've done."
And, Arnold Schwarzenegger ice puns aside, he had no reason to be.
A costume designer turned director, Schumacher's flair for visuals and keen eye for casting set him on a course for a string of major hits.
But Schumacher took risks too.
1993's Falling Down, saw him Michael Douglas take on the role of William Foster, a white-collar worker who embarks on a violent rampage against a multicultural America he no longer feels part of.
A bold, morally ambiguous movie, Falling Down is the most celebrated example of Schumacher's penchant for defying expectations – but there are plenty of others well worth revisiting
Cousins (1989)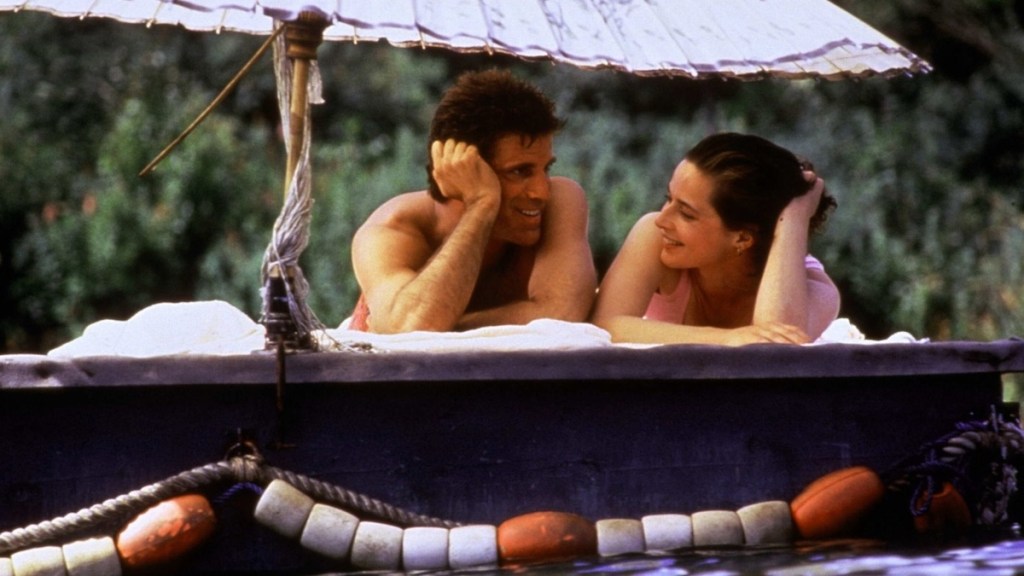 Following the success of The Lost Boys, Schumacher took a surprising detour into comedy with this tale about a budding romance between a pair of cousins, who, it should be noted, are related only by marriage, played Isabella Rossellini and Ted Danson.
After a chance meeting at a wedding, the two hit it off only to discover that their other halves have embarked on an affair. Out for revenge, they decide to stage their own a fake fling but soon end up falling for each other.
A remake of the hit French comedy Cousin Cousine, while some of the original's Gallic charm ends up lost in translation, Schumacher does a skilful job of injecting the script's potentially tricky subject matter with a warmth and humor not entirely dissimilar to Four Weddings and A Funeral.
Casting the likeable Danson alongside the alluring Rossellini proved a masterstroke but Schumacher also merits praise for his focus on the film's supporting characters, giving Cousins an ensemble comedy feel in the process.
From their wantaway partners – Blade Runner's Sean Young, and Manhunter's William Petersen playing against type as a sleazy car salesman – to the colourful array of friends and relatives who populate the film's various weddings and social gatherings, it's a surprisingly feelgood affair.
The Client (1994)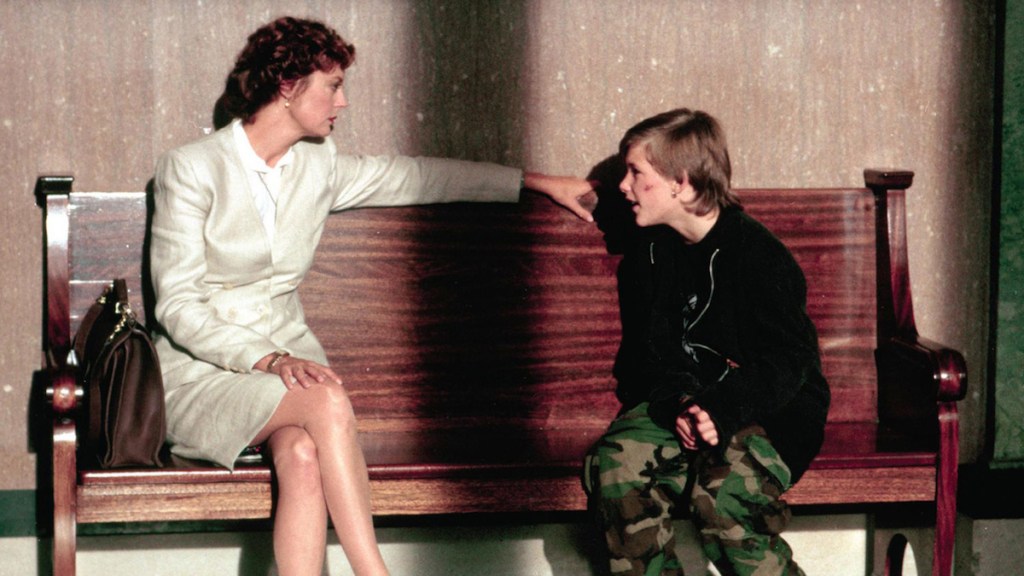 The first of his two John Grisham adaptations, Schumacher had a clear affinity with the author's forceful prose, adopting the same slick approach to events on-screen.
After witnessing the suicide of a mob lawyer, a young boy finds himself stuck in a tug-of-war between a careerist District Attorney (Tommy Lee Jones), intent on using him to take down a major crime family, and the lawyer and recovering alcoholic (Susan Sarandon) hired to protect him.
Arriving two years prior to A Time to Kill, The Client is the more subtly drawn, with Schumacher setting the stage for a trio of standout performances that bring the legal drama to life.
Susan Sarandon earned a fourth Academy Award nomination for her efforts while Jones delivers a turn every bit Oscar-worthy as that of Deputy US Marshall Sam Gerard in The Fugitive.
The biggest plaudits go to the late Brad Renfro, then a troubled young teen with no acting experience, who was plucked from obscurity by Schumacher to play the central role.
"I wanted a kid who understood in the marrow of his psyche what it was like to grow up too soon," Schumacher told The New York Times. Tragically, he found exactly that.
8MM (1999)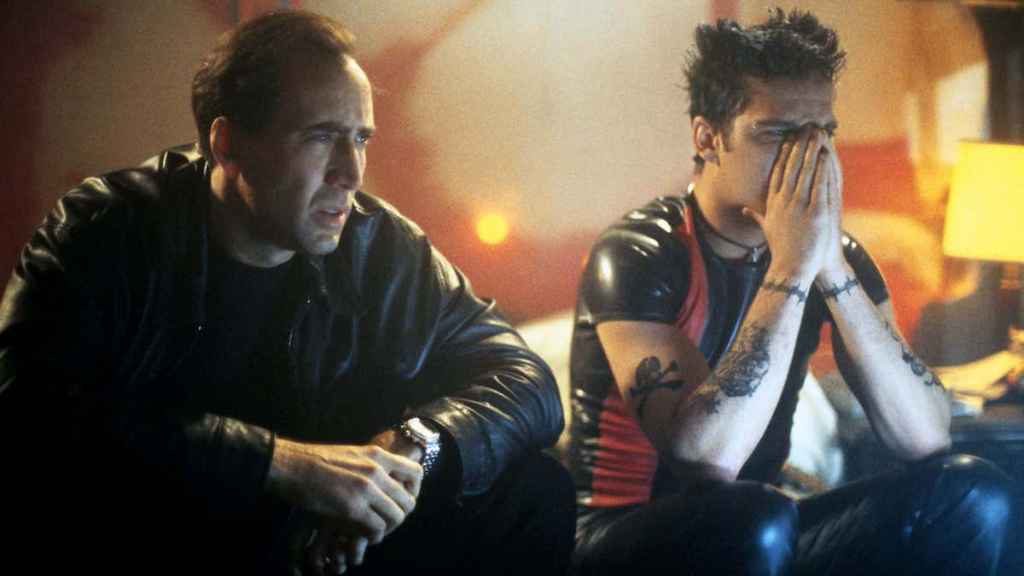 Schumacher had been set to direct a third Grisham adaptation, Runaway Jury, when he read the script for 8MM. Billed as writer Andrew Kevin Walker's follow-up to Se7en, the script for 8MM was actually written earlier, while Walker was still working in a video store.
It told a similarly dark tale about a private detective hired by a wealthy widow to verify the authenticity of a "Snuff" film. He soon finds himself drawn into a hellish criminal underbelly of sex and violence, all while desperately attempting to uncover the truth.
Schumacher pitched two distinct versions of 8MM to Sony: a big budget picture starring man-of-the-moment Nicolas Cage, coming off the back of Face/Off or a darker, grittier version on a lower budget starring Russell Crowe, fresh from Romper Stomper.
Sony opted for the former, with mixed results while Schumacher's decision to cut swathes of Walker's original script prompted the writer to disown the finished film.
While not perfect, 8MM serves as fascinating, bleak tale of one man's disturbing journey into the depths of human depravity with a stellar pre-fame cast featuring James Gandolfini, Norman Reedus and Joaquin Phoenix.
Schumacher deserves credit too for coaxing a suitably restrained performance out of Cage.
Tigerland (2000)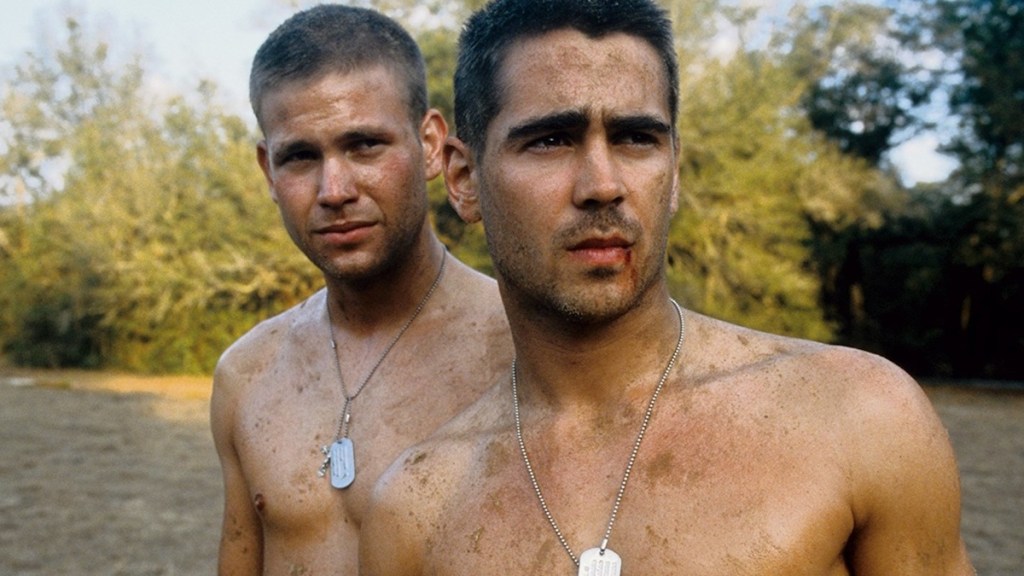 Colin Farrell earned his big Hollywood break courtesy of Schumacher, who cast him in the lead role for his understated Vietnam drama Tigerland.
The Irishman played a would-be writer drafted to fight in the war despite his opposition to it. After emerging as a natural leader during training at Fort Polk, Louisiana, he uses his newfound influence to help several trainees get sent home, thus avoiding Vietnam and potential death, in the process.
Eager to answer the criticism garnered during his big and brash stint in charge of the Batman franchise, Tigerland saw Schumacher go back to basics with brilliant results.
Filmed on a 16mm camera to give proceedings a gritty, documentary feel, the largely unknown cast had to make do without trailers, makeup, hairstylists or even chairs on sets.
Despite being overlooked at the box office, the film was one of Schumacher's best reviewed, with critics praising its distinctive, vital cinematography and fresh approach to a conflict that has proved the focus of countless war movies down the years.
It was the making of Farrell and also shone a light on talented actors like Shea Whigham and Westworld's Clifton Collins Jr as part of a talented cast.
Veronica Guerin (2003)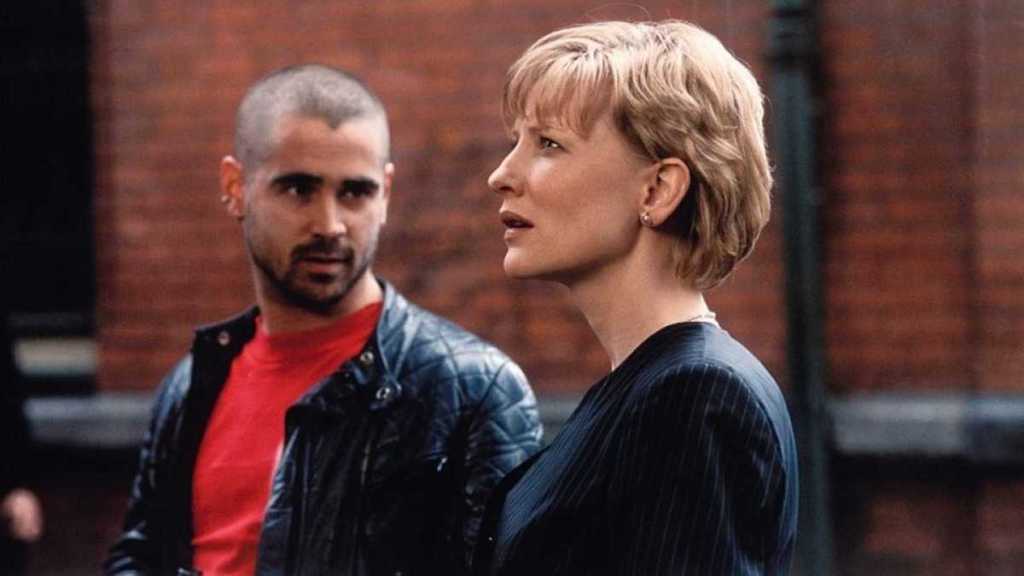 Having enjoyed something of a renaissance after re-teaming with Farrell for the noir-laced thriller Phone Booth, Schumacher's career took yet another surprise turn after he signed on to direct a drama based on the real-life story of assassinated Irish journalist Veronica Guerin.
Guerin was a crime reporter investigating Ireland's illegal drug trade during the early 1990s, whose violent murder prompted nationwide protests and a major clamp down on illegal narcotics viewed as a tipping point in the country's war on drugs.
Produced by Jerry Bruckheimer from a script co-written by Mary Agnes Donoghue, who was best known for the Bette Midler melodrama Beaches, Veronica Guerin was never going to be the kind of in-depth character study of Guerin some were hoping for but it does provide an accessible portrait of a woman who played an important role in her country's history.
For all the film's faults, Schumacher still delivers a well-crafted and intelligently brisk thriller, that serves as a worthy celebration of her life and efforts.
His efforts are aided in no small part by a magnetic central performance from Cate Blanchett, who appears in almost every scene, driving the film and action forward as the fearless Guerin.