News
Tom Cruise and Elon Musk Plan First Movie Shot in Space
Tom Cruise will be the first movie star to literally reach heights out of this world with a new SpaceX movie.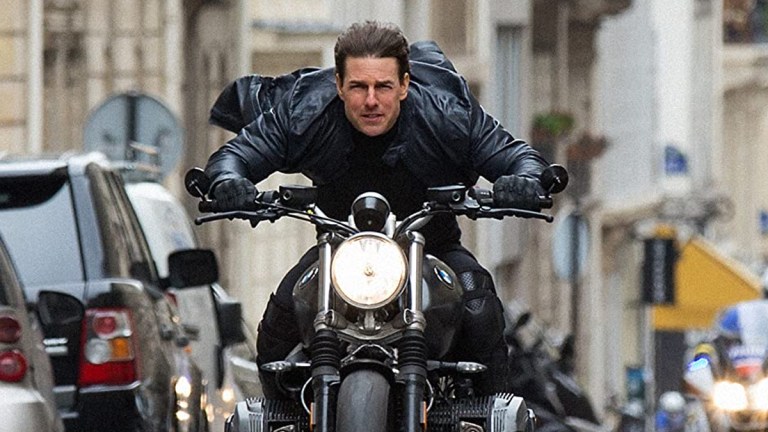 Tom Cruise is one of those actors of a certain age we like to call "the last movie star." That's because he can generally still open a movie, often massively so when he's playing Ethan Hunt. But whether or not he's the "last movie star," he's certainly about to be the first to truly reach heights out of this world… and potentially beyond our orbit.
That's the takeaway from news via Deadline that Cruise is partnering with Elon Musk's SpaceX to make the first big budget narrative fiction that will film in the actual vacuum of space. While details remain scarce, the project is being set-up by Cruise and SpaceX, a private space exploration company, in conjunction with NASA. At the moment, the movie has no studio attached to distribute, but we imagine the novelty of seeing Cruise likely hanging from the side of a space shuttle will entice more than a few parties.
This is obviously on-brand news that borders on the fantastical, but it's not surprising. Many fans had speculated when Christopher McQuarrie agreed to come back and write-direct Mission: Impossible 7 and 8—the production of which is indefinitely delayed due to coronavirus—that it could be building to Cruise's Ethan Hunt going into space with real photography. After all, over the last three Mission: Impossible movies, Cruise has developed a reputation for his ability to execute stunning in-camera stunts on his own. While viewers are inundated with CGI superheroes trading fisticuffs in blue screen landscapes, there is something inescapably thrilling about Cruise scaling the Burj Khalifa building in Dubai during Mission: Impossible – Ghost Protocol (2011), hanging from a plane as it really lifted off in Mission: Impossible – Rogue Nation (2015), and learning to do HALO jumps out of a plane at 25,000 feet and fly helicopters for Mission: Impossible – Fallout (2018).
In fact, I'm almost mildly disappointed this isn't an Ethan adventure, but Cruise is taking such daredevil theatrics into other projects beyond his most popular franchise these days. Hence returning to the Maverick character from Top Gun (1986) for the first time in over 30 years with Top Gun: Maverick. While it's unclear if he's actually doing any piloting in the belated sequel, once again he is insisting to go up in the great blue yonder in U.S. Navy jets, capturing in-camera spectacle that would often occur in most other movies' computers.
Still, one might question the sensibility of a movie star in his 50s signing onto a space flight—or finding co-stars, a director, and cinematographer willing to join him up there too—but we imagine he'll be able to assemble a team for this impossible sounding mission.