Mission: Impossible 7 and 8 Delayed Due to Coronavirus Concerns
Paramount's seventh and eighth Mission: Impossible movies will each move from their original summer season slots.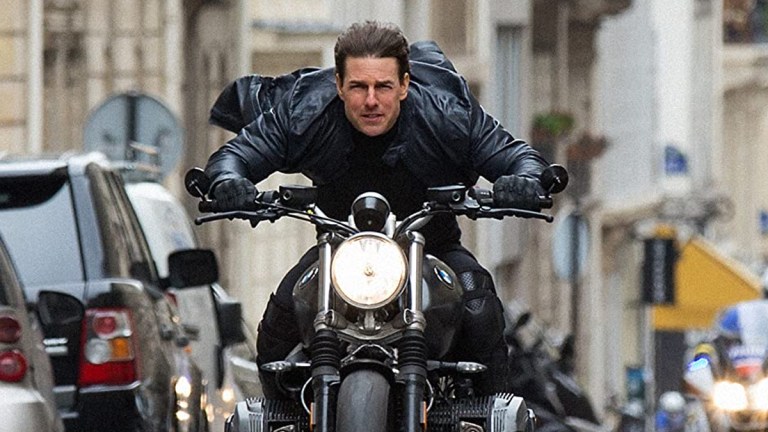 In an outcome that seemed inevitable given the state of the world, concerns over the COVID-19 pandemic will cause the long-planned release dates of Mission: Impossible's next two big screen outings to self-destruct… temporarily, anyway.
Paramount has delayed the premieres of the untitled sequels, removing each one from their respective summer movie season slots. Mission: Impossible 7, which was originally slated to arrive at theaters on July 23, 2021, has now been shifted to November 19, 2021. Likewise, Mission: Impossible 8, originally set for August 5, 2022 is now scheduled to debut on November 4, 2022.
The untitled Mission: Impossible 7 was on schedule, and was set to begin filming in Venice, Italy, when Paramount halted production in late-February as COVID-19 was just starting to reach pandemic status. Thus, this latest step makes Mission: Impossible the latest in a long and ever-expanding list of big and small screen projects to be hit with the dilatory cudgel of coronavirus concerns.
In this case, specifically, the delays disrupt plans Paramount publicly divulged back in January 2019, when the studio tapped director Christopher McQuarrie to return for not one, but two sequels; an unprecedented move for the nearly-quarter-century-old cinematic series, which had always tapped new directors for its sequels in keeping with the evolving state of the action genre. Indeed, McQuarrie—who came into star Tom Cruise's orbit as director of his 2012 vehicle, Jack Reacher—made his franchise debut with 2015's Mission: Impossible – Rogue Nation, subsequently becoming the first helmer to be retained for a second go-round with 2018's Mission: Impossible – Fallout.
With the announcement of the seventh and eighth Mission: Impossible films, came a flood of casting news, some of which were technically spoilers, since—amongst the returnees—incoming stars such as Hayley Atwell, Pom Klementieff and Henry Czerny were revealed to have been cast for both films, essentially revealing that their characters survived M:I 7, although that could end up proving to be a red herring strategy. Conversely, star such as Nicholas Hoult and Shae Whigham are set to appear in said seventh film, with no word beyond that.
It will be interesting to see if the Mission: Impossible franchise's shift away from its traditional summer movie season turf will affect its box office numbers (you know, when the box office is once again a concept). Up until now, the only M:I film to not see a summer release was 2011's Mission: Impossible: Ghost Protocol, which hit theaters in December of that year, but still went on to gross what was, at the time, a franchise high of $694.7 million worldwide, besting it summer-released 2006 predecessor's $398 million. Yet, what is abundantly clear is that the franchise remains as popular as ever, with the most recent effort, Fallout, having grossed $791 million worldwide – not bad for a 1996-launched film franchise based off a 1960s television series. Consequently, Cruise's Ethan Hunt and his slick crew of spies shouldn't be too worried.