News
Thor: Love and Thunder Set Photos Finally Reveal Christian Bale's Villain
Christian Bale gets into full costume as Marvel villain Gorr the God-Butcher in some new Thor: Love and Thunder set images.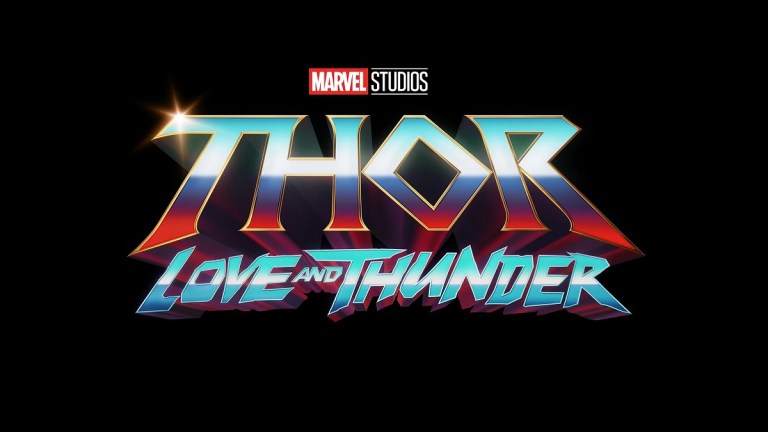 Eyebrows shot clear skywards when Marvel Studios first announced that it had snagged former Batman Christian Bale to play its main Thor: Love and Thunder villain Gorr the God Butcher, but despite seeing a bald Bale hanging around on the film's main shoot in Australia, we never got to witness the actor in full costume in any of the set photos that found their way online.
That situation definitely changed this week! Principle photography may have wrapped on Thor: Love and Thunder back in June, but it's been reported that some additional photography and reshoots are now underway stateside – and they've delivered a set of images that finally reveal Bale's villain in all his glory.
Well, most of his glory. No doubt there will be some visual effects added later to make him even more terrifying, but these pics do give us a really good idea of what Bale will look like as Gorr, and Marvel fans are currently having a fun time online by comparing him to various statues and ornaments (you'll see what we mean when you clock the photos).
Gorr is a juicy role for Bale, who is joining the Marvel Cinematic Universe almost a decade after hanging up his cowl in Christopher Nolan's DC trilogy-capper, The Dark Knight Rises. Created by Jason Aaron and Esad Ribic in 2013 during the same Thor series that would introduce Jane Foster's Thor, Gorr the God Butcher was once just a humble alien living out his life in a desolate world.
He suffered enormously, losing his entire family to starvation and natural disasters. Gorr prayed that the Gods would alleviate his pain and save his loved ones, but no help arrived and so he cursed their names – an act that got him ejected from his village for blasphemy.
Hopeless and meandering in the desert, Gorr happened to become drawn into a battle between two gods. He snatched a sword from one of them and killed him with it. The weapon – All-Black the Necrosword – gave Gorr the power to travel between worlds and kill other gods. And kill them he did. Eventually, it was the God of Thunder's turn, and Thor: Love and Thunder looks set to put these two powerful beings on a collision course.
Check out the images of Bale as Gorr below and see what you think…
In Taika Waititi's fourquel, Chris Hemsworth will reprise his role as Thor alongside a stacked cast that includes Russell Crowe, Tessa Thompson, Natalie Portman, Chris Pratt, Matt Damon, Sam Neill, Jaimie Alexander, Pom Klementieff, Dave Bautista, Karen Gillan, Sean Gunn, Jeff Goldblum, Vin Diesel and Melissa McCarthy.
"If you wrote down all the elements of this film, it shouldn't make sense," Waititi told Empire about the upcoming MCU entry. "It's almost like it shouldn't be made. If you walked into a room and said, 'I want this and this and this.' Who's in it? These people. What are you going to call it? Love And Thunder. I mean, you'd never work again. Maybe I won't after this."
The director, who previously managed to inject a massive amount of comedy into his first Marvel outing, Thor: Ragnarok, promises there will be "far more emotion" in this new movie and "a lot more love."
Thor: Love and Thunder will be released on May 6, 2022. You can check out the complete schedule of Marvel movies and TV series that are in the pipeline right here.