Features
The Top 25 Underrated Movies of 1993
Another 25 unsung greats come under the spotlight as we provide our pick of the underrated movies of 1993.
What a year 1993 was. It saw the release of Star Fox on the Super Nintendo. Bill Clinton became president. Season 3 of Deep Space Nine premiered on U.S. television. UK politician Douglas Hurd visited Argentina. Cyndi Lauper released her album Hat Full Of Stars.
Aside from those earth shattering events, we'll probably remember 1993 in movie theater terms as the year Jurassic Park dominated the box office like an angry Tyrannosaurus. A true phenomenon, its profits doubled those of the second most watched movie in 1993 cinemas, Mrs. Doubtfire, and almost three times as much as the movie below that–the Harrison Ford thriller, The Fugitive.
But as ever, there was so much more to the 1993 movie landscape than dinosaurs and Robin Williams dressed as an old woman. To this end, here's our pick of 25 films that deserve a lot more love and attention.
25. Red Rock West
To this day, it's still a mystery how this great Texas neo-noir thriller didn't break out of the arthouse circuit and become a more mainstream hit. It had a superb cast with Nicolas Cage, Dennis Hopper, and Lara Flynn Boyle, and a classic thriller plot about mistaken identity and murder. Hopper's his usual terrifying self as a killer named Lyle, and Cage is understated as a young drifter who foolishly crosses his path.
Positively received in Europe when it appeared in 1993, it was barely released theatrically in the U.S. the following year in spite of its critical acclaim. The Washington Mail described Red Rock West as a "treasure waiting to be discovered," and 20 years later, that still holds true.
24. Jack The Bear
Marshall Herskovitz is primarily known as the man who gave the world the TV show thirtysomething, but he also directed Jack The Bear. It's a movie that feels like it has television foundations but is considerably enlivened by yet another underrated lead performance from Danny DeVito. It's about a father trying to connect with his sons following the death of their mother, and it's a difficult role that DeVito really does rather well with. Jack The Bear also features a young Reese Witherspoon, back when crappy rom-coms were but a twinkle in her eye.
No classic this, but worth it for DeVito more than proving his acting chops.
23. Hocus Pocus
Looking for a fun, disposable comedy, powered by three great female lead performances? Hope so, otherwise this is a wasted 100 words. Bette Midler, the wonderful Kathy Najimy, and Sarah Jessica Parker (before she got so fond of shoes) are a trio of witches in Hocus Pocus, a light, Disney comedy. It's shallow stuff, certainly, taking little to no risks in its story or execution. Thank goodness for the sheer fun that the leads are having then, for they more than save the day.
Hocus Pocus, by the way, was directed by long-time Michael Jackson collaborator Kenny Ortega, who would go on to helm the High School Musical movies and Michael Jackson: This Is It.
22. The Good Son
We can't sit here and proclaim The Good Son to be a great or even good movie. It sits on this list because it is an interesting and quite brave one though. It stars Macaulay Culkin in a role his father apparently insisted he took on as part of his Home Alone 2 negotiations. It was one of Culkin's last starring roles too, playing a deeply unpleasant child who causes a whole heap of trouble for Elijah Wood's far more upstanding 12-year-old.
In truth, Wood acts Culkin off the screen here, but then there's a sense that director Joseph Ruben (who helmed the pretty awful smash-hit Julia Roberts thriller, Sleeping with the Enemy) did him few favors. Certainly it all feels a little strained and forced at times, although there are very dark moments that make you sit up and take notice.
An off-the-beaten-track '90s thriller, it doesn't deserve to be written out of history, nor to claim too prominent a part of it.
21. Untamed Heart
Along with Kuffs, Untamed Heart finds another performance from Christian Slater that goes some way to explaining why he was regarded as such an interesting acting talent for so long. In Untamed Heart, he has a more contained role as Adam, a shy man who comes to the aid of Marisa Tomei's Caroline when she most needs him.
A simple, delicate relationship begins to build, and the pair prove to be a sweet, charming screen couple. That said, Tony Bill's movie throws in a curveball or two, to the point where Untamed Heart, unlike many of its contemporaries, sticks firmly in the mind. Cliché? It's guilty of them, certainly, but there's a warm heart in here, as well as quite an irresistible one.
20. M. Butterfly
Following the financial success of The Fly in 1986, director David Cronenberg used his filmmaking clout to make a string of uncompromising and very different movies. M. Butterfly saw Cronenberg reunite with Jeremy Irons, who'd already given an astonishing dual performance in 1988's Dead Ringers, and the result is another well-made yet extremely downbeat and difficult drama.
M. Butterfly is based on the true story of a French diplomat who fell in love with an opera singer in 1960s China and was subsequently tried for treason. Jeremy Irons plays diplomat Rene Gallimard with real passion, and Cronenberg brilliantly captures the atmosphere of 1960s Beijing. M. Butterfly is an unusual movie in the director's career since, at this point, he generally made films within Canada. He wouldn't even move to Hollywood to make The Fly for 20th Century Fox.
The movie was widely described as a disappointment by critics at the time of its release, and it's true that M. Butterfly isn't Cronenberg's best movie. But throughout the quality of the production makes it worth persevering with, and it's lifted, above all, by Irons' wonderfully tragic performance.
19. Mad Dog and Glory
The unique casting against type of Robert De Niro as a meek cop–the "Mad Dog" of the title, a nickname ironically applied by his colleagues–and Bill Murray as a tough mob boss appeared to have left audiences nonplussed in 1993. Certainly the casting prompted Universal to order some reshoots, after early viewers said they simply couldn't accept the notion of a De Niro character who couldn't handle himself in a fight.
But leave those preconceptions aside, and you're left with a really strong romantic comedy drama, in which De Niro's cop saves the life of Murray's gangster, Milo, and is given Glory (Uma Thurman) as a 'gift.' Love blossoms between Mad Dog and Glory–much to the chagrin of Milo, who starts demanding large sums of money for Glory's freedom.
Not in the same league as the best films from Murray or De Niro, Mad Dog and Glory still deserved more affection than it got; Murray is on great form in an unusually sleazy and unpleasant role, and there's a certain novelty in seeing De Niro cast as a cop more likely to jump in terror at the sight of a gun than fire one.
18. What's Eating Gilbert Grape
Ostensibly billed as a Johnny Depp project, What's Eating Gilbert Grape is most notable for given a breakthrough role for the-then junior Leonardo DiCaprio, whose extraordinary performance–to this day one of his very best–rightly earned him an Oscar nomination.
Depp is Gilbert Grape and DiCaprio plays his younger brother, who struggles with mental difficulties. Their life is surrounded by sadness, but director Lasse Hallstrom finds uplift and moments of real life in it. There's a sense, as there is with some of his later films, that there's one eye on awards season in the way it's put together (a little unfair perhaps, but that's certainly the impression it gives). Furthermore, without the two lead performances, the picture would be considerably poorer. But as it stands, this is a moving, difficult piece of dramatic movie theater, with lots of qualities to get it through its clunkier parts.
17. Last Action Hero
This was supposed to be one of the biggest blockbusters of the decade. It was Arnold Schwarzenegger's first action movie post-Terminator 2. It was trailered nearly a year ahead, back when that wasn't commonplace. It was billed as the big ticket for 1993. It got eaten alive at the box office by Steven Spielberg's Jurassic Park.
Watching it now, there are cracks all over Last Action Hero, but, as with Hudson Hawk two years earlier, you can fault neither its ambition nor its desire to go away from the familiar path of blockbuster movie theater. With a nod to Woody Allen's The Purple Rose of Cairo, young Austin O'Brien becomes the moviegoer enthralled by Jack Slater films, only to find a magical ticket puts him in the middle of one, with Schwarzenegger as the star.
Last Action Hero is all over the store in truth, with varying comedy, lots of star cameos (James Cameron pops up at one point), an animated character, decent action, a character with the word 'fart' in his nickname, and an exhausting running time. But it's also lively, unpredictable, and brave. William Goldman and Shane Black were amongst those who worked on the script, whilst Die Hard helmer John McTiernan called the shots. But, as was charted brilliantly in the book Hit and Run by Nancy Griffin, it was a bungled release from early conception through to the eventual miserable opening weekend numbers.
A flop? Not totally. A disappointment? Definitely. Unlike any blockbuster of the 1990s? Oh yes…
16. The Snapper
The 1990s movie based on a Roddy Doyle book that the vast majority of people remember is The Commitments. But Stephen Frears tackled another of his books, billed as a sort-of-sequel, bringing the story of The Snapper to the screen. It's a sequel in so much as the book it was based on used the same characters, but the names had to be changed for the movie, given that 20th Century Fox had the screen rights to them.
As was the way more than once in the '90s, this started off as a television drama (making its debut on the small screen) before getting big screen exposure. It told the story of a young woman becoming pregnant and deciding to keep her 'snapper,' even though her and the father don't get on. It's a quieter drama than The Commitments, but arguably with stronger performances, not least from the excellent Colm Meaney and the hugely impressive Tina Kellegher.
One more Doyle adaptation would follow, The Van, but that never really matched the previous two. The Snapper, however, is an earthy, funny, genuine-feeling drama, and one of Frears' best films.
15. King of the Hill
Having surprisingly little (okay, nothing) to do with Mike Judge's TV series of the same name, this coming-of-age drama from Steven Soderbergh is a real undiscovered gem. Based on the autobiographical book by AE Hotchner, it's about a teenage boy who spends much of his youth fending for himself with his mother in hospital and his father off on sales trips most of the time.
Cliff Martinez provides some great music, Jeroen Krabbe, Adrien Brody, and Karen Allen are among the excellent cast, and Soderbergh directs with typical precision. The movie did well at Cannes, but didn't exactly set the box office on fire. It is, however, a brilliantly written and acted drama that is well worth seeking out.
14. Batman: Mask of the Phantasm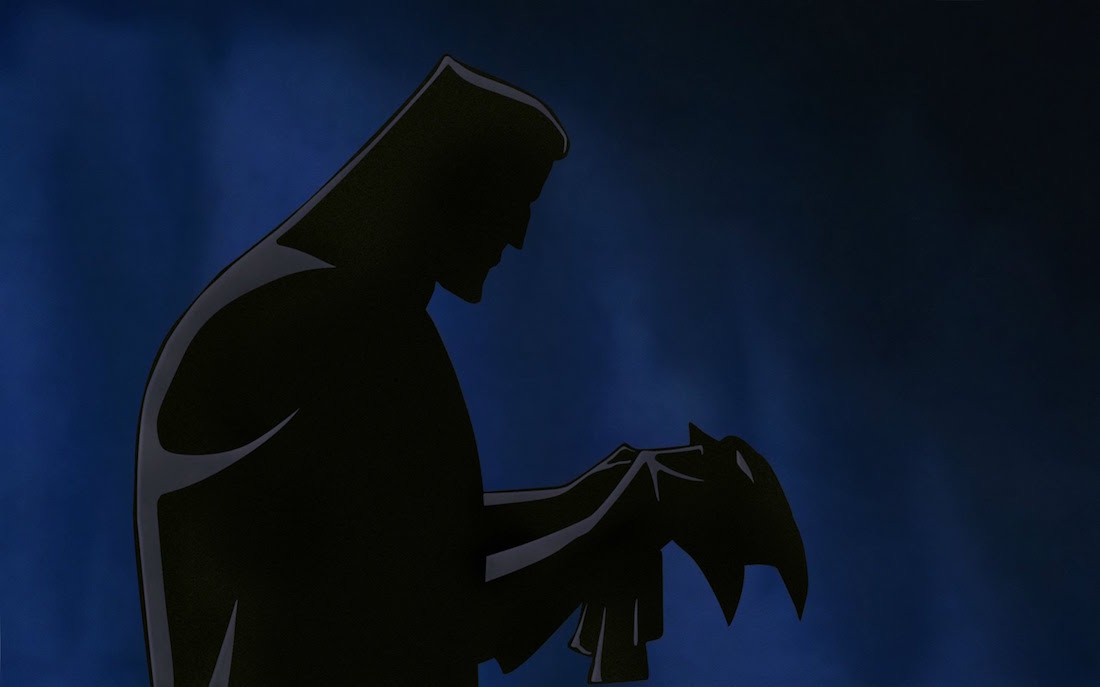 Even though it never saw the inside of an Odeon in the UK, Batman: Mask of the Phantasm was treated to a movie theater release in America, as a movie that sprung out of the successful Batman: The Animated Series. It didn't take too many dollars, but then, it didn't cost that much nor take too long to make.
Animated series creators Bruce Timm and Eric Radomski were tasked by Warner Bros. with directing the movie, and they chose to veer away from the standard big screen Batman villains playbook and focus on a less familiar foe–one whom they invented. They also cloaked the story in dark, moody visuals, and a story that seemed closer to what Christopher Nolan would do with the Caped Crusader than Tim Burton and certainly Joel Schumacher had managed.
The first hour in particular is great here, and it's backed by a wonderful, wonderful score from the late Shirley Walker (who we wrote about here). It's comfortably one of the best Batman films to make it to (some) cinemas so far…
13. Searching for Bobby Fischer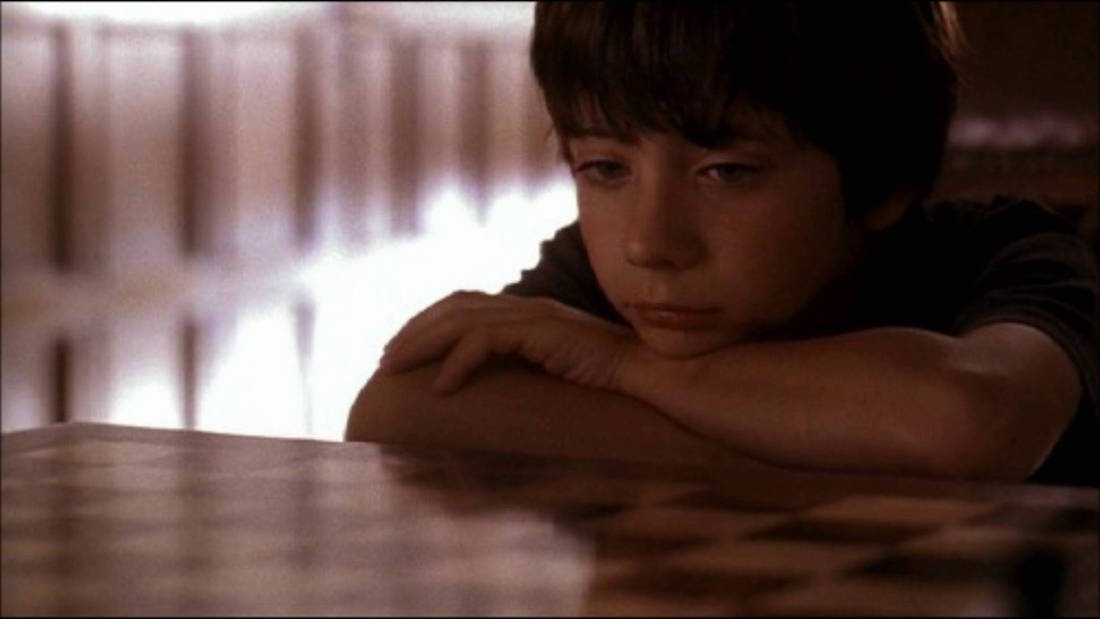 Released as "Innocent Moves" when it was eventually released in the UK, Searching for Bobby Fischer is a rare directorial outing for Steven Zaillian, who's mostly known for his screenwriting work. He penned the script for this one too, following the real life tale of Joshua Waitzkin, a young chess genius who's taught,  by Sir Ben Kingsley, no less, to try and emulate the approach of chess legend Bobby Fischer.
Zaillian puts together a strong, quiet movie here, boasting an impressive cast (you'll find William H. Macy, Laura Linney, Joe Mantegna, Laurence Fishburne, and Joan Allen in the ensemble), and telling a tale of a young boy trying to find his own way. Tightly written, well directed, this is a non-showy, well put-together telling of a story.
12. Benny & Joon
Director Jeremiah Chechik found himself firmly in movie jail following the release of 1997's The Avengers, something he talked about in our interview with him here. But he remains a good filmmaker, and Benny & Joon–a charmingly offbeat romcom with some dark tinges–is arguably his best movie.
It features a young-ish Johnny Depp as a man who practices the physically comedy of the likes of Buster Keaton and Charlie Chaplin–omething Depp pulls off remarkably well–who comes into the world of Joon, played by Mary Stuart Masterson. Joon suffers from mental illness, and is protected by her brother, played by Aidan Quinn. That makes the burgeoning relationship between Depp's Benny and Joon a little less predictable, yet ultimately incredibly warm.
Chechik puts interesting characters on the screen, and is rewarded for doing so, with a movie that stands the test of time really rather well. It might just be Depp's best on-screen comedic performance, too. Sorry about that, Captain Jack…
11. Rudy
A movie that doesn't seem to get much exposure if you don't live in the U.S., and that's more the pity, as it's a rousing sports drama that gives Sean Astin a terrific title role.
Rudy is, on the surface, the story of a young man who harbors the dream of playing football. That said, lots of things get in the way of that, and Rudy charts his struggles to try and realize his ambition. What's particularly to the movie's credit is its willingness to sidestep many of the cliches of the sports drama too, aided by the fact that it's based on a real story and a real person. It's got an ending too that sticks long in the memory, which we've no intention of spoiling here.
Sean Astin is excellent as Rudy, and director David Anspaugh (who also made the terrific Hoosiers) is a grand choice to handle the material. We make no apology for spending two hours rooting for Rudy every time we put the DVD on.
10. Judgment Night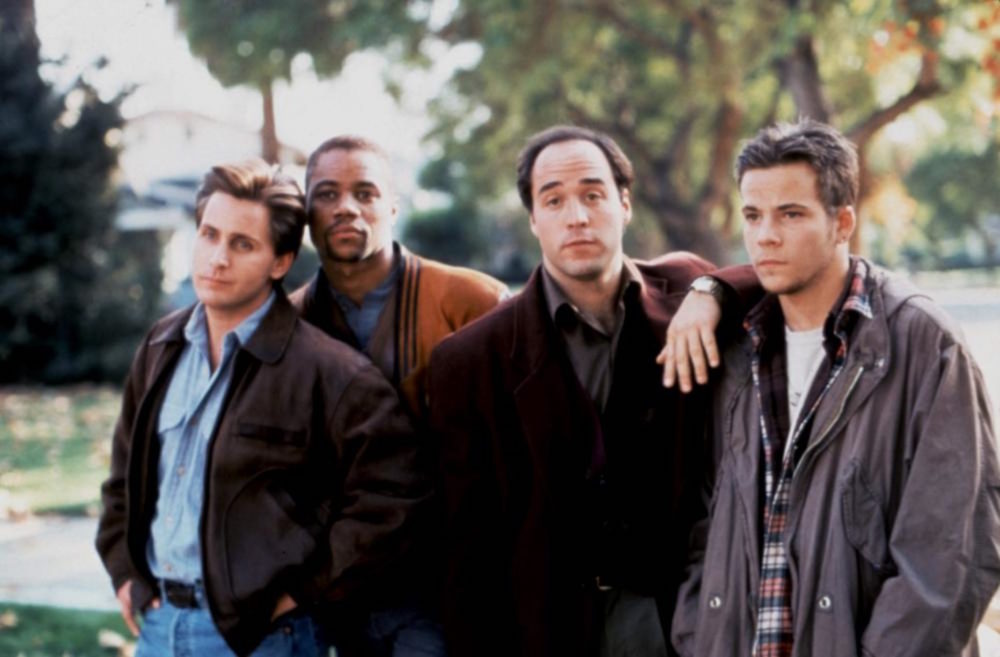 Judgment Night's one of those action thrillers that seemed to appear quite a lot on late night TV about 15 years ago. Director Stephen Hopkins directs a superb cast–Emilio Esteves, Cuba Gooding Jr., Jeremy Piven, Stephen Dorff–about four friends who take a short cut through a rough part of Chicago, and end up on the wrong side of a gang headed up by Denis Leary's Fallon. When they witness a murder, the four friends end up on the run from the gang, and a considerable amount of fighting and violence ensues.
Admittedly, Judgment Night is a solid thriller rather than a classic one, but the chemistry between the all-male cast is entertaining, and Hopkins keeps the action moving along at a decent clip. It also helps that Leary's established as a properly menacing, murderous bad guy.
9. The Crush
We've discussed before how the 1990s was hardly shy of interesting thrillers, and The Crush is just the latest exhibit we'll call as evidence. It showcased the talent of a young Alicia Silverstone (this was her feature debut), who plays the 14-year-old daughter of Kurtwood Smith's Cliff. Said 14-year old is befriended by Cary Elwes' writer, and the movie then treads a path that the later Hard Candy would take some influence from.
A really unsettling movie this, and one that marked Silverstone out as a major talent. To date, it's a pity she hasn't picked roles that make more use of it, but this and Clueless prove she's got a lot more to give.
8. Much Ado About Nothing
As much as we enjoyed Joss Whedon's take on William Shakespeare's Much Ado About Nothing in 2013, it's Kenneth Branagh's joyous 1993 take on the story that remains our favorite. Branagh took himself and a bunch of his chums off to Tuscany to make it, recruiting then-regulars such as Emma Thompson, Richard Briers and Imelda Staunton, and united them with Michael Keaton, Denzel Washington, Keanu Reeves (in, sadly, a performance even more wooden than his Dracula one), Kate Beckinsale, and Robert Sean Leonard.
Washed over by wonderful music from Patrick Doyle, Branagh's movie is very funny, hugely enjoyable and has immense rewatch value, no matter what your usual relationship is with Shakespearian material. That said, Joss Whedon did still manage to run him very close.
7. Wayne's World 2
The first Wayne's World was a big hit in 1992, but the same can't be said for the sequel, which came out a year later and failed to find the same appreciative audience. The absence of the first movie's director, Penelope Spheeris, may have harmed the movie's chances a bit–Spheeris once said that she didn't get on with star Mike Myers on Wayne's World, and that the actor may have had a hand in convincing Universal not to have her back for the sequel–or maybe it was because Wayne's World 2 was drowned out by Mrs. Doubtfire and all the other films out that December.
At any rate, Wayne's World 2 is still a hugely entertaining movie with extremely funny guest turns from Christopher Walken and Kim Basinger, and Ralph Brown as roadie Del Preston– effectively a reprisal of his wonderful character Danny in Withnail & I. It's not quite as fresh a movie as the first one, and has a tendency to throw as many jokes at the screen to see which one will stick at times, but it's the characters and the essential good-naturedness that keeps Wayne's World 2 afloat from beginning to end.
For another great Mike Myers movie from 1993, and another one that was less popular than expected with audiences, check out So I Married An Axe Murderer. Although not perfect, it has some truly unforgettable moments, including a bagpipe rendition of a Rod Stewart hit, and Alan Arkin as the most approachable police chief in movie history.
6. The Man Without A Face
Mel Gibson's first movie as director, The Man Without a Face was released to little of the critical fanfare and storming box office of his subsequent films, Braveheart (1995), The Passion Of The Christ (2004), and Hacksaw Ridge (2016) received. Then again, this debut's a very different movie, lacking entirely the epic sweep and flowing gore of those later hits.
Instead The Man Without a Face is a simple drama about a young boy (Nick Stahl) and his growing friendship with a disfigured, lonely outcast (Mel Gibson), who serves as his initially wary and unwilling tutor. Although it features a decent supporting cast, much of the movie is devoted to its central pairing, and both Gibson and the young Stahl are great here, with the former understated both in front of and behind the camera.
The Man Without a Face's drama was perhaps a little too low-key for some, and the movie barely broke even in theaters. It's well worth seeking out though, especially as it refuses to play out as a straightforwardly upbeat coming-of-age story.
5. This Boy's Life
The pre-Titanic career of Leonardo DiCaprio delivered another terrific role in Michael Caton-Jones' This Boy's Life, albeit this time in a movie where he's up against Robert De Niro, playing his unpleasant stepfather.
It's based on a real life story, as told in his memoirs by Tobias Wolff. DiCaprio takes on the role of Wolff, going toe to toe with De Niro in a way that many have tried to do and haven't succeeded in pulling off. But De Niro's creation of a 'reasonable' monster dominates the movie. His bullying approach to fatherhood creates the tensions you'd expect, and Caton-Jones, with the bare minimum of fuss, lets his actors do their damnedest with the material. They don't let him down.
Incidentally, there's a De Niro project that we just couldn't squeeze into this list that's still worth a look: his directorial debut, A Bronx Tale. Do consider checking it out.
4. A Perfect World
You're coming off the back of The Bodyguard, the biggest hit of your career. Prior to that? The smash-hit Robin Hood: Prince of Thieves, the hugely acclaimed JFK, and the Oscar-nabber Dances With Wolves. So what do you do to capitalize on the fact that you can make any movie you want to?
In the case of Kevin Costner, you do actually make any movie you want to. More than that, in signing up for Clint Eastwood's excellent A Perfect World, you play against the kind of heroic characters you'd portrayed to date, and take on the role of the villain of sorts, Butch Haynes. What's more, you play a character who kidnaps a small boy (T.J. Lowther) and goes on the run with him. What develops is a complicated, interesting relationship between the pair, and A Perfect World is firmly at its best when it's trained on them.
When the attention shifts to Clint Eastwood's side of the fence, as the lawman in pursuit, the movie becomes significantly less interesting (in spite of the presence of Laura Dern). Eastwood the director seems aware of this though, and the bulk of his movie is spent with Costner and Lowther.
A surprise box office disappointment on its initial release (although word at the time was that neither star put their back out on the promotional circuit), A Perfect World sits quietly, innocuously in boxsets of Eastwood's directorial efforts. But, as many have eventually found out, it's the hidden treat.
3. Body Snatchers
The 1956 Invasion of the Body Snatchers is arguably among the best science fiction films ever made. How surprising, then, that its 1978 remake was excellent, and this lesser-known 1993 version has much to recommend it too. Smaller in scale than Philip Kaufman's '70s version, Body Snatchers is set on an Alabama army base, where the inhabitants are gradually being replaced by emotionless replicas.
Gabrielle Anwar plays Marti, the teenager who's objective enough to realize what's happening while Forest Whitaker, R Lee Ermey, and Meg Tilly play the adults who succumb to the invasion one by one. Abel Ferrara isn't normally associated with sci-fi, but he brings a brilliant sense of paranoia and claustrophobia to this small-scale story, and there are enough original ideas in here to make it a worthy companion to its excellent predecessors.
Critics were strangely hostile to the movie, and it sank at the box office (according to IMDb, Body Snatchers made just $428,868 in the U.S. against a budget of $13 million). It really is an underrated movie, with some extremely effective moments, not least of all its haunting line, "Where you gonna go? Where you gonna hide…?"
2. Fearless
Jeff Bridges has turned in some remarkable performances over the years, and Fearless features what may well be his very best. Directed by Peter Weir, it's a drama about plane crash survivor, Max (Bridges), whose near-death experience completely realigns his way of looking at the world. He grows distant from his wife Laura (Isabella Rossellini), forms a friendship with pal survivor Carla (Rosie Perez), and seems more interested in philosophical pondering than the possibility of a compensation payout raved about by lawyer Steven (Tom Hulce).
Weir directs the plane crash sequence with unnerving directness, but thereafter, Fearless is a sad, thoughtful drama that isn't afraid to stretch out and explore its characters fully. Fortunately, Bridges' performance as Max more than stands up to this kind of scrutiny, and he's the intriguing, melancholy center in one of the year's truly great dramas. That he didn't get an Oscar nomination (though Perez did) for his turn is a sign of how overlooked the drama was at the time.
1. Matinee
We've long maintained that from his solo debut feature Piranha onwards, director Joe Dante's never made a bad movie. This 1993 comedy drama may not have been a big hit like his most famous movies, but it's arguably among his best.
Set during the turbulent time of the Cuban Missile Crisis in 1962, Matinee's about a schlock filmmaker named Woolsey (a great, on-form John Goodman) and his attempts to promote his latest movie Mant ("half man, half ant") to the cinemagoers of Key West. A comedy told with both an affection for the trashy escapism of '50s and '60s B-movies, and an eye for the real-world anxieties of the period, Matinee strikes a perfect balance between nostalgia and thought-provoking realism.
Movie fans will enjoy spotting all the cameos and references Dante's lovingly packed into almost every scene, and Goodman's character is a fantastic creation–an entertainer who'll try anything to get audiences to file in to see his movies, whether it's getting them to sign bogus medical consent forms in the foyer, or attaching electric buzzers to the theater seats. Like the movie itself, Woolsey's a good-natured man with a love for the low-budget nonsense he produces.
Could Matinee be the greatest, unsung movie of 1993? For us, it undoubtedly is.