News
The Suicide Squad: Idris Elba Revealed as Bloodsport in James Gunn Sequel
Idris Elba is playing an obscure Superman villain in James Gunn's Suicide Squad sequel.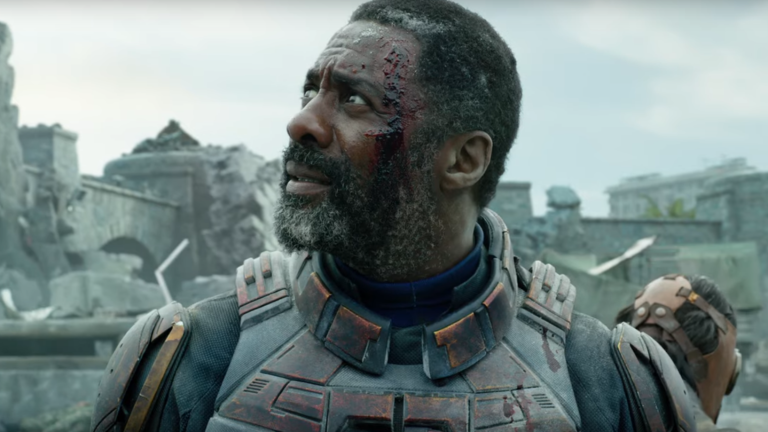 After over a year of speculation, Idris Elba's character in James Gunn's The Suicide Squad (don't call it Suicide Squad 2!) was revealed. Initially believed to be a replacement for Will Smith's Deadshot (he wasn't), and with tons of speculation that his character was everyone from Bronze Tiger to the Adrian Chase version of Vigilante, it was finally revealed at DC Fandome that Elba is playing Bloodsport.
The character of Bloodsport is, in proper Suicide Squad fashion, a very minor one in DC Comics history. He first appeared in Superman #4 in 1987, where he was created by John Byrne. This version of Bloodsport was Robert DuBois, a draft dodger who escaped serving in the Vietnam War, allowing his brother Michael to go and fight in his place. The guilt, after Michael was left severely injured in combat, was too much for Robert, and he lost his mind.
So what makes Bloodsport special? Weapons, baby. The comics character is a walking arsenal, literally able to teleport weapons into his hands as needed. In the comics, those weapons were supplied by Lex Luthor (which, among other things, allowed Bloodsport to fire Kryptonite bullets at Supes because of course). There's probably going to be a significantly different backstory for the big screen version of Bloodsport, but at the moment no other details are available.
One thing stays the same, though…how did he land in the Squad? For shooting Superman. Probably with Kryptonite bullets.
The fact that an actor as central to The Suicide Squad cast is playing a character as minor as Bloodsport should shed some light on Gunn's thought process for the movie. Gunn's early cast reveal had teased "don't get attached" to anyone.
Check out what Elba looks like in full Bloodsport gear right here…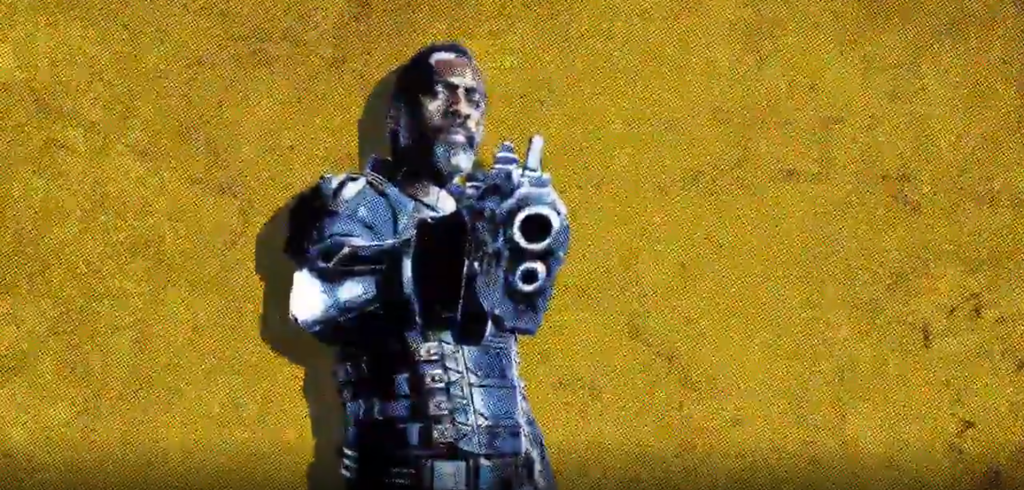 Well, he certainly looks more bad ass than he does on the comics page. Is that the cool costume, or is it the fact that he's, you know, Idris Elba.
Elba joins a cast that includes John Cena, Margot Robbie, Peter Capaldi, Michael Rooker, Sean Gunn, Taika Waititi, Nathan Fillion, Joel Kinnaman, Viola Davis, Alice Braga, Storm Reid, Flula Borg, Jennifer Holland, Daniela Melchior, Juan Diego Botto, and many more. This is going to be one crazy movie.
We'll find out who (if anyone) makes it through the mission when The Suicide Squad opens on Aug. 6, 2021. The full schedule of upcoming DC superhero movies can be found here.