Sponsored
The Best Holiday Movies Streaming Free on Plex
Plex has your holiday movie binge covered. Check out these great holiday movie titles that are streaming for free!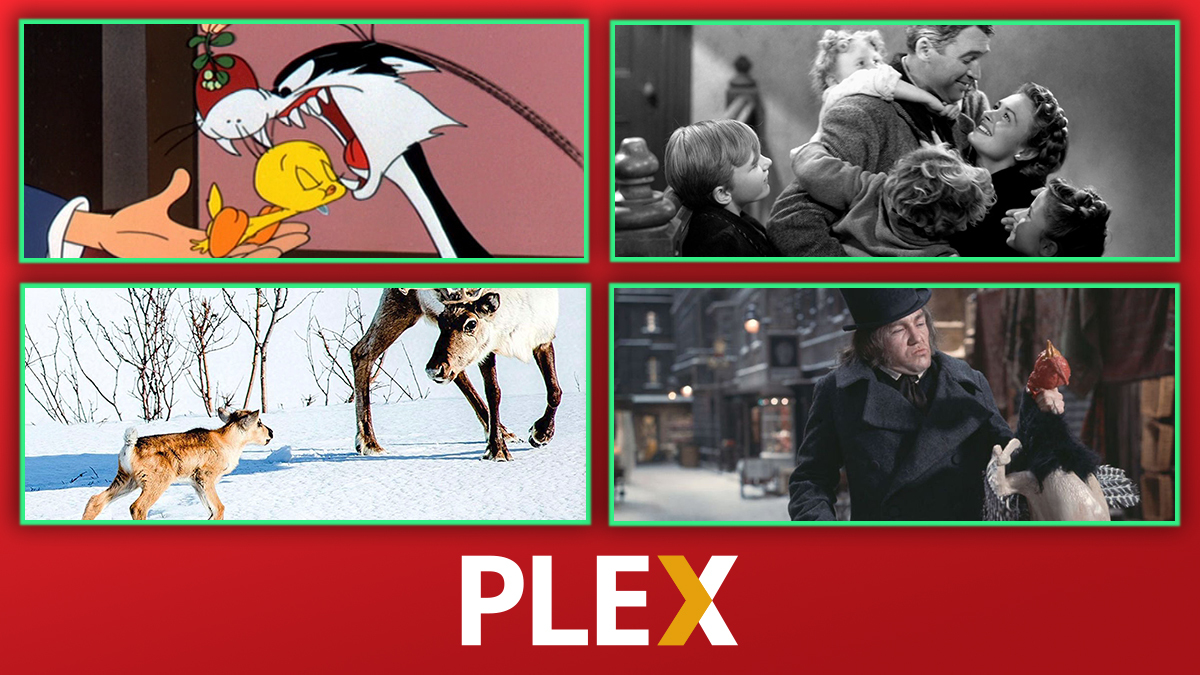 This article is presented by Plex
The holiday season is officially in full swing, and with it, our Plex free TV recommendations are in the festive spirit. Our December picks were chosen in mind to get you feeling jolly and bright. From holiday classics to under-seen yuletide treats, these holiday titles are now available to watch on the free streaming service. Even a miser like Scrooge will find something to enjoy!
Plex is a globally available one-stop-shop streaming service offering 50,000+ free titles and 200+ free-to-stream live TV channels, from the biggest names in entertainment, including Metro Goldwyn Mayer (MGM), Warner Bros. Domestic Television Distribution, Lionsgate, Legendary, AMC, A+E, Crackle, and Reuters. Plex is the only streaming service that lets users manage their personal media alongside a continuously growing library of free third-party entertainment spanning all genres, interests, and mediums including podcasts, music, and more. With a highly customizable interface and smart recommendations based on the content you enjoy, Plex brings its users the best free streaming experience on the planet from any device, anywhere.
Plex is continuously offering up thousands of new and old familiar favorites to its platform and we're here to dutifully handpick the best of the bunch. This month, we've got go-to classics, nature documentaries, and even something a little looney. Jingle all the way over to Plex TV now for the best free entertainment streaming and check back each month for Den of Geek Critics' picks!
It's a Wonderful Life
Frank Capra's 1946 classic is inarguably the definitive Christmas movie. It perfectly captures both the melancholy one can feel during the holiday season as well as the life-affirming beauty that can be found sharing the season with loving family and friends. Jimmy Stewart plays George Bailey, an intelligent, hard-working man who yearns to see the world and all it has to offer but is repeatedly held back in his hometown by family and obligation. After a series of costly mistakes, George considers suicide before an angel shows him just how much he means to those lucky enough to know him. Far beyond any religious or spiritual message, (which is never force-fed, but necessary to the plot), it's a story of friendship, family, the frailty of man, and forgiveness. It also happens to be a film containing some of the best character acting ever put on screen, buoyed by exemplary writing and directing skills as well. It's a near-perfect film.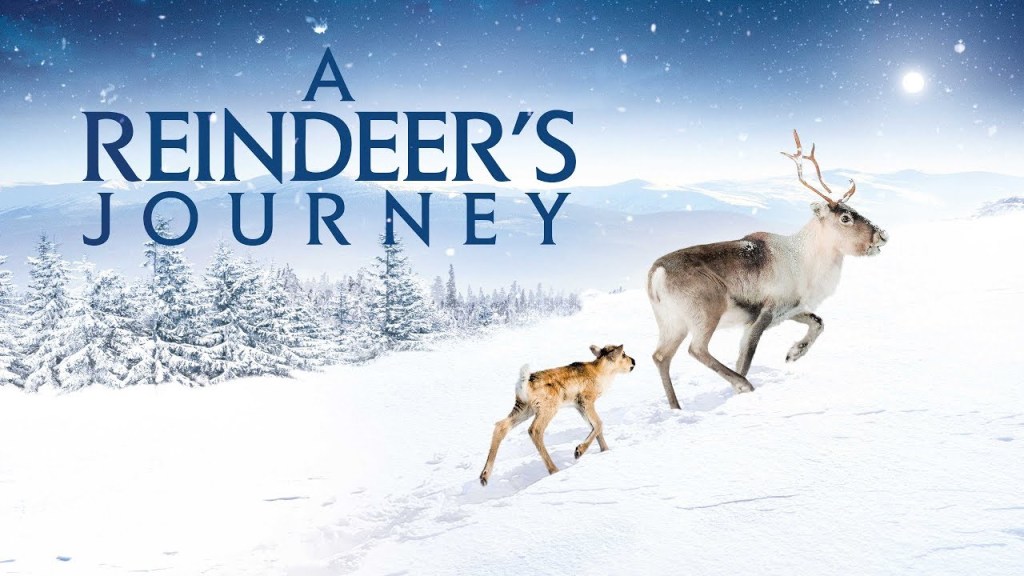 A Reindeer's Journey
This captivating nature documentary from Guillaume Maidatchevsky asks you to forget Rudolph and fall in love with Lapland reindeer Ailo. Shot with some impressive intimacy, Ailo must learn to walk in a hurry as he evades intense conditions and frightening predators. Featuring narration from Donald Sutherland, who adds to the proceedings as a warm, gravely unseen Grandfather figure, A Reindeer's Journey feels like a throwback to the Disney nature documentaries of the 1950s. Informative, fun, and more than a little stressful, A Reindeer's Journey is a simple but effective feature documentary for the whole family.
Scrooge (1970)
A musical twist on Dickens' classic story of a time-traveling pensioner who sees dead people, the all-singin', all-dancin' Scrooge features Albert Finney in the titular role and a delightfully over-the-top Sir Alec Guinness as the Ghost of Jacob Marley. While the songs aren't stone-cold classics, they're deceptively catchy, especially "I Hate People and I Love Life," and "Thank You Very Much." Kudos to director Ronald Neame for including a real family of cockneys to portray the Cratchit family and having the gusto to add a hell sequence, even if it doesn't quite work. This film remains the only live-action version of A Christmas Carol to receive Academy Award nominations, which were for Best Score, Original Song, Art Direction, and Costume Design. Meanwhile, Finney himself actually won a Golden Globe for The Best Motion Picture Actor in a Musical/Comedy. His performance is worth the stream.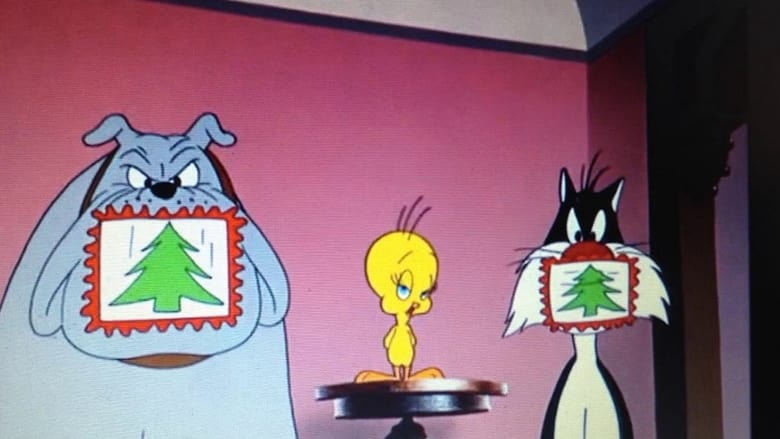 Gift Wrapped (Looney Tunes)
Ok, so this 7-minute short isn't technically a film, but who doesn't love The Looney Tunes?! Part of the fun of the holidays is getting in touch with your inner child and finding comfort in familiar traditions, and there's no easier way to do that than watching Tweety, Sylvester and Hector the Bulldog and their madcap antics. Using "The Night Before Christmas" as a jumping-off point, this Merry Melody finds Sylvester trying to swindle Granny out of her new Christmas gift, Tweety Bird! At the end of the day, it's a Christmas-themed Looney Tunes cartoon, and honestly, few holiday treats are as sweet as that.
Festive & Free Live TV
So your first wave of visitors is drawing near and you're looking for something to get you more into the "holiday spirit" as you discover an entire army of dust monsters behind the blinds in the living room. Look no further than Live TV on Plex. Choose from an assortment of limited-time channels like Christmas Lights, serving up holiday-themed backgrounds and music, Eddie's Wonderland presented by Toon Goggles for the kiddos, or Christmas Classics—a revisiting of yuletides past.