Sponsored
The Best Movies and TV Shows To Stream on Plex in April
These titles are no joke! Check out our critics' picks of the must-watch films and shows this month on Plex.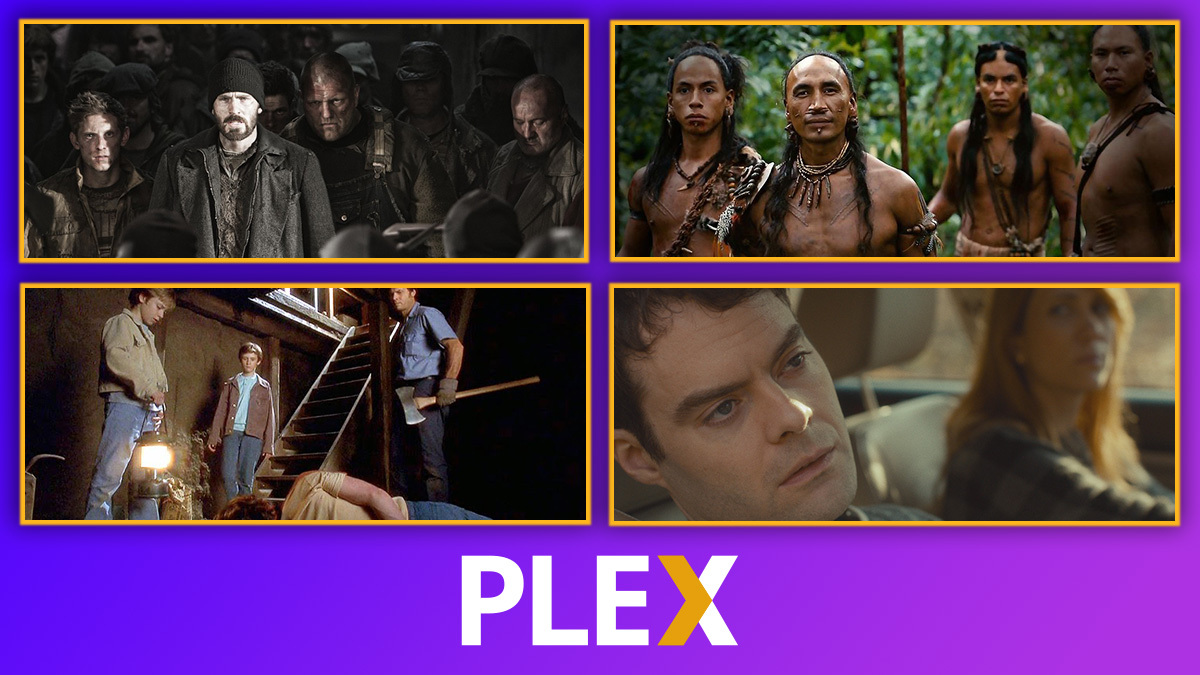 This article is sponsored by:
Are those April showers keeping you stuck inside? Well, then there's no better time to check out all of the free movies and TV shows streaming on Plex! Think of Plex as a ray of sunshine ready to transform any rainy day with all of the best titles ready to stream.
Plex offers a one-stop-shop streaming service offering 50,000+ free titles and 200+ free-to-stream live TV channels, from the biggest names in entertainment, including Metro Goldwyn Mayer (MGM), and Warner Bros. Domestic Television Distribution, Lionsgate, Legendary, AMC, A+E, Crackle, and Reuters. Plex is always overflowing with thousands of new and old familiar favorites on its platform and we're here to happily select the cream of the crop.
This month Plex introduced two major and exciting additions to the platform for April. Plex Discover simplifies the streaming experience by allowing you to type in any movie or show and "Plex it" to find where it's available to watch. Plex Universal Watchlist allows you to add titles to your watch list even if they aren't available on a service you subscribe to, making it an easy way to keep track of films and shows you're interested in. You can learn more about these new features here!
As for our monthly picks, we've got dystopian sci-fi modern classics, historical epics, and beloved sitcoms in our recommendations below. Check out Plex TV now for the best free entertainment streaming and check back each month for Den of Geek Critics' picks!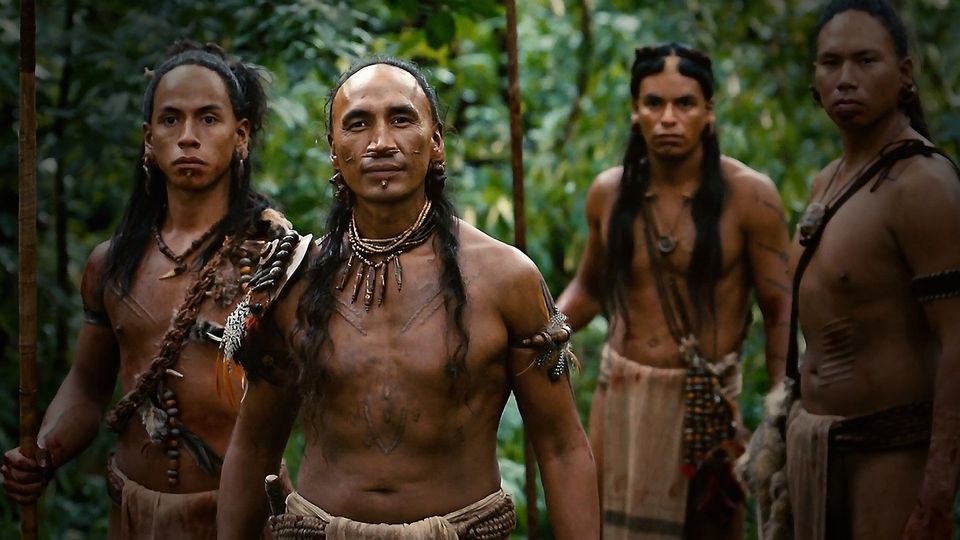 Apocalypto
Not for the faint of heart, Mel Gibson's Apocalypto is an exploration of the ancient Mayan civilization and Mesoamerican people told through a brutally violent hero's journey. The film follows Jaguar Paw, a tribesman and hunter who is captured by an invading force and must survive their ritualistic violence to return to his family. The epic film is an exploration of corrosive forces that lead to the collapse of civilization, like overconsumption, mass deforestation, and political corruption. The film has sparked debate for its portrayal of the Mayan people, but the film's depiction can be seen as a critique of modern society and the ways in which we haven't changed. It's a powerful film with some truly memorable, if disturbing, imagery, and it remains one of the most talked-about films of the 21st century.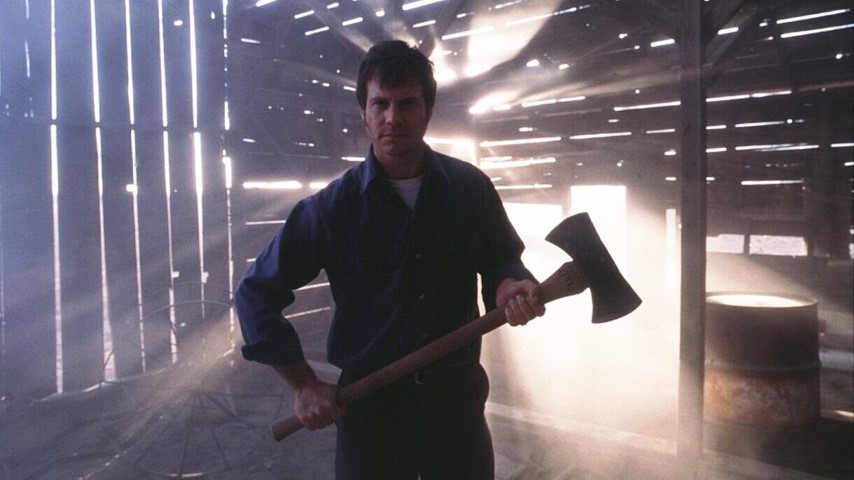 Frailty
The late Bill Paxton directed and starred in this 2001 psychological horror film that also features performances from Matthew McConaughey and Powers Boothe and tells the story of two brothers in rural Texas whose father believes he was visited by an angel and tasked by God with "destroying" demons disguised as human beings. The film offers incredibly solid low-budget thrills and clever twists that keep the audience on its toes. In just his first film behind the camera, Paxton works with the assuredness of a longtime horror auteur and fully commits to this genuinely creepy story about the loss of innocence.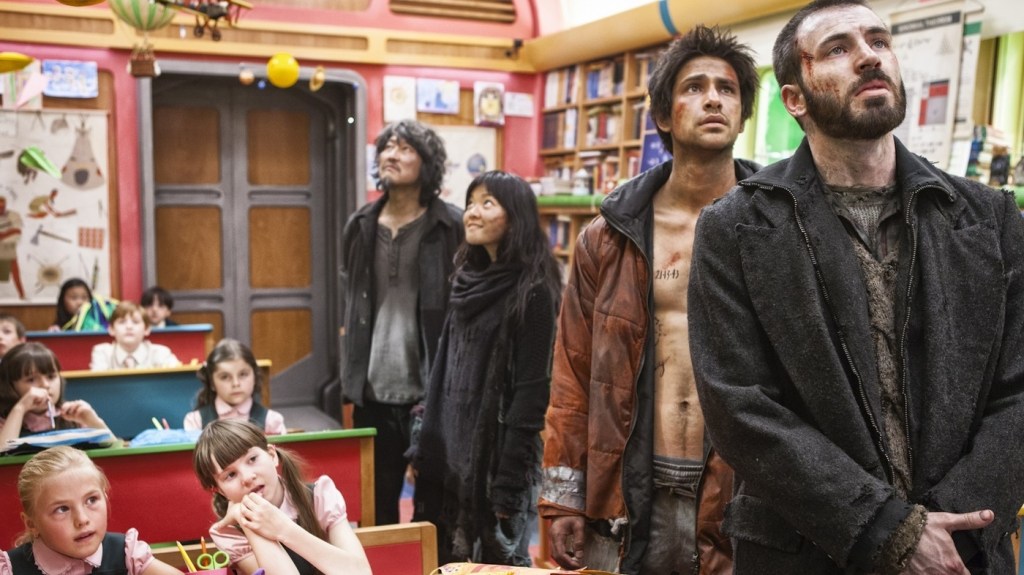 Snowpiercer
This modern dystopian classic from Oscar winner Bong Joon-Ho is a bleak, but effective thrill ride. Set in a future where the Earth has descended into subzero temperatures, the only remaining life on Earth exists in a luxury train still circling the world 18 years later. The train is set up like a caste system, with the poorest starving at the back of the train and the richest living like kings at the front. Chris Evans stars as Curtis, a man who starts a revolution on board and fights for a face-to-face interaction with Wilford, the transportation magnet leading the train. The film relentlessly barrels forward with kinetic editing and riotous action and is the rare political metaphor that doesn't feel too heavy-handed by the time the credits roll.
The Skeleton Twins
The Skeleton Twins stars former SNL standouts Kristen Wiig and Bill Hader as estranged twins brought back together after a set of near tragedies. It's a family dramedy that expertly utilizes its two stars and allows them to stretch their dramatic chops while also using their deftness for comedy. They create two fully realized characters that are a joy to watch interact and are equally frustrating to see self-destruct. What could have been a rote, routine indie dramedy about middle-aged dissatisfaction is lifted by these two gifted performers delivering their most memorable film work to date.
Just Shoot Me!
NBC's ensemble comedy is about the staff of Blush Magazine, a fashion glossy run by a workaholic, single-minded millionaire, and his short-tempered, sassy journalist daughter. Never an Emmys powerhouse and always overshadowed by fellow network favorites like Seinfeld, Frasier, and Will & Grace, Just Shoot Me! was nevertheless a wonderful little 22-minute workplace sitcom that featured memorable characters like David Spade's snappy assistant Dennis Finch and Wendie Malick's vapid, borderline alcoholic former model Nina Van Horn. Unavailable for streaming for quite some time, this beloved sitcom is ripe for rediscovery.