News
The Batman: Matt Reeves Cites Chinatown and Other 1970s Noirs as Influences
Matt Reeves considers his vision of The Batman to be in the same mold as Chinatown, The French Connection, and other 1970s film noirs.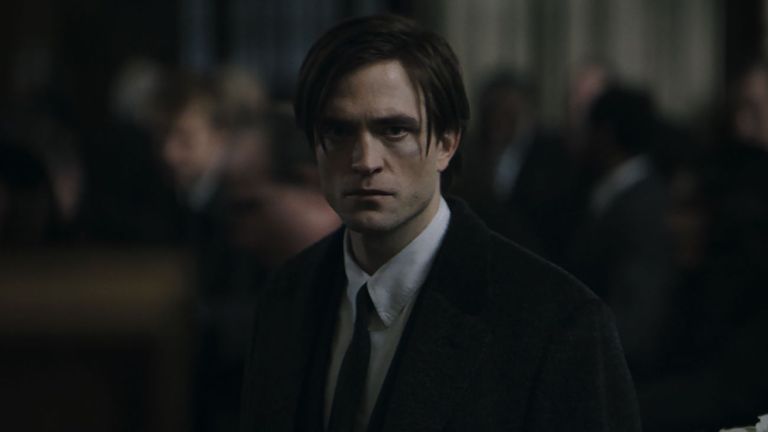 If you've seen The Batman trailer already—and let's be honest you've watched that bad boy several times by now—you were probably taken with how stripped down and grim it all appears. Suddenly overnight Christopher Nolan's The Dark Knight Trilogy appears to be lighthearted by comparison. That is no accident, of course. More than typical superhero movie directors, Matt Reeves is open about how his film is reaching back toward the influences of significant 1970s Hollywood filmmakers like Martin Scorsese, William Friedkin, and Roman Polanski.
This came up late in The Batman DC FanDome panel when Reeves was asked about his cinematic influences on the movie. Noting how the movie is defined by a series of murders that appear to be orchestrated by Paul Dano's the Riddler, Reeves said the following:
"Because it is a detective story, because it is a thriller in the sort of cop world, and because it's about corruption, we're treating this Batman story as if this could have happened. The idea is that Batman doesn't have the ability to have superheroic powers. He has superheroic focus and superheroic drive. So for me, Chinatown was a key one, because in Chinatown [while Jack Nicholson] is investigating a series of crimes that were part of that story, he discovers the depth of corruption in Los Angeles. So in that way, it is like a classic noir.

"… This series of murders that Batman is investigating are very much in that mode, so Chinatown was a really big one. That kind of idea of that gritty, flawed humanity of it, that was very much inspired by those kinds of movies like The French Connection and other cop movies like that. I'd say even a movie like Taxi Driver. [It's] a description of a place and getting inside of somebody's head. I guess, really a lot of '70s street grounded stories."

– Matt Reeves
In the context of the trailer, these influences aren't wholly surprising, although they are when one considers this is for a film that is sharing virtual floor space with projects like Aquaman or the extended CW Arrowverse. Meanwhile the movies name-checked by Reeves are largely all considered among the canon of the best American films ever made in Hollywood—as well as some of the darkest.
Chinatown in particular was a throwback to the noir movement in Hollywood crime fiction during the 1940s and '50s, but now liberated from the censorship of the defunct Hayes Code by 1974. With a highly literate script by Robert Towne and haunting performances by the likes of Nicholson, Faye Dunaway, and John Huston, it is widely recognized as a masterpiece of noir with its foreboding conspiracy theory plotting and shockingly downbeat ending that stunned audiences like a slap to the face in the '70s. It was also Polanski's last American film before he fled the U.S. after pleading guilty to raping a teenage girl.
It was just announced, ironically enough, that Ben Affleck is making a movie about the storied creation of Chinatown. But Chinatown is just one of a series of gritty thrillers and dramas released in New Hollywood after the collapse of the golden age's studio system, and the cynicism that encroached in American society following a decade of assassinations, the Vietnam War, and finally Watergate. Another such classic of the time is Friedkin's The French Connection (1971), a police procedural thriller that was so mercilessly authentic it ends with the cop shooting the wrong guy, and the drug dealer getting away. Scorsese's Taxi Driver, meanwhile, is one of the preeminent neo noirs that's influenced much that came afterward.
In fact, Todd Phillips' Joker pulled much more literally from exact scenes of Taxi Driver, though The Batman appears to be taking a looser approach in its influence.
Still, it gives pause to consider that between these latest iterations of Batman and the Joker on screen, Nolan's much lauded "realistic" take on the characters looks happy-go-lucky by contrast.