News
Tenet to Open Early in Select Cities Starting in August
Director Christopher Nolan's COVID-delayed Tenet is offering early access screenings for theaters in certain cities.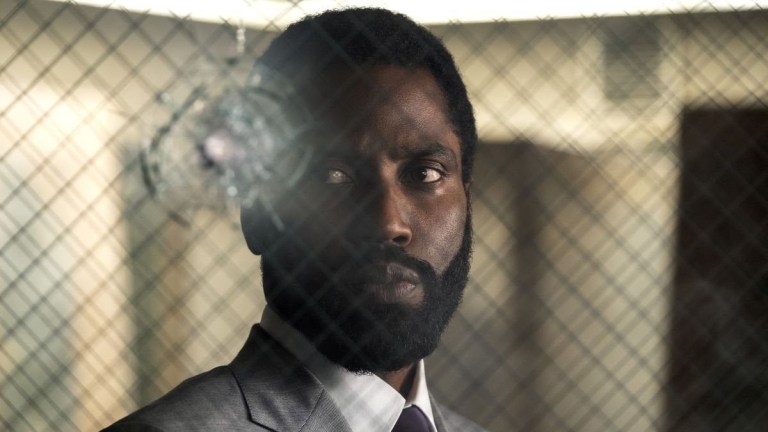 Tenet, the several-times-delayed COVID-era cinematic boon for the languishing exhibitor industry, is set to premiere slightly earlier than its currently scheduled September release date—three days earlier, to be precise.
With the film's most recently-set premiere for September 3 now likely to come to fruition, Warner Bros. has announced that Tenet will hold early-access screenings in select U.S. cities on Monday, Aug. 31, Tuesday, Sept. 1 and Wednesday, Sept. 2. The move appears motivated by a desire to support theaters, which have been hemorrhaging ever since the March-launched lockdowns, and are indeed facing an unprecedented existential crisis. As Jeff Goldstein, President, Warner Bros. Pictures Domestic Distribution, expresses of the screenings in a statement:
"Warner Bros. is proud to support our partners in exhibition as they reopen their doors. And there could be no better film to welcome audiences back to a true big-screen experience than Tenet."
Of course, Tenet's long-set plan to hit theaters has become a topic in its own right independent of the film's time-bending, mind-blowing plot, specifically pertaining to the prospective risks—and moral implications—of drawing a sizable number of moviegoers to theaters during the era of COVID. Indeed, director Christopher Nolan remained resolute earlier in the crisis about the plans to keep the film's original July 17 theatrical premiere of the film on track, even as massive shutdowns were occurring to businesses across the world, especially theaters, in which patrons congregate for long periods of time. While this past May's brief era of optimism over a dip in cases made it seem like Nolan and Warner won this proverbial game of chicken, the health crisis never quite let up enough for the original date to hold. Thus, as theaters remained shuttered, the theatrical stalwart offering ironically experienced several COVID-caused delays before settling on Sept. 3.
The slightly-tweaked early-access screenings in the States now align slightly better with Warner's upper-North-American rollout plans, which will see Tenet premiere at theaters in Canada on Thursday, Aug. 27 (with late-Aug. plans set for Europe as well), complementing the country's already theatrically-released 10th anniversary screenings of Nolan's Inception. However, with the Aug. 31/Sept. 3 U.S. premiere window now seemingly set in stone, the question that now remains is whether enough theaters will actually be open to accommodate this intended lifeline of a prospective blockbuster thrown to exhibitors. It's one that, at least in theory, is needed, especially after the blow—some call a betrayal—the industry endured when Disney recently made the move of taking the other potential industry boon, Mulan, off its scheduled theatrical release to stream on Disney+ in September in the wake of the pandemic.  
Consequently, a lot can change from now (Aug. 18) until that time approaches, with the status of theatrical re-openings in California still up in the air, and recent language from New York governor Andrew Cuomo, who has implied that movie theaters bear a higher risk for re-opening, and are less essential (than already-opened places such as gyms); an implication that is obviously being met with push-back from New York-based exhibitors. A similar setback occurred in neighboring New Jersey, which recently saw a judge strike down an injunction against the state from lobbying group the National Association of Theatre Owners, which had intended to use discrimination against the industry as an argument to bring about re-openings.
Regardless, Tenet will start its theatrical run in select U.S. cities on August 31 before a wide release date of September 3. Yet, it won't be the only new release adorning the marquees, with two-year-delayed Fox-produced Marvel movie The New Mutants set for its long-belated theatrical premiere on August 28.